PEOPLE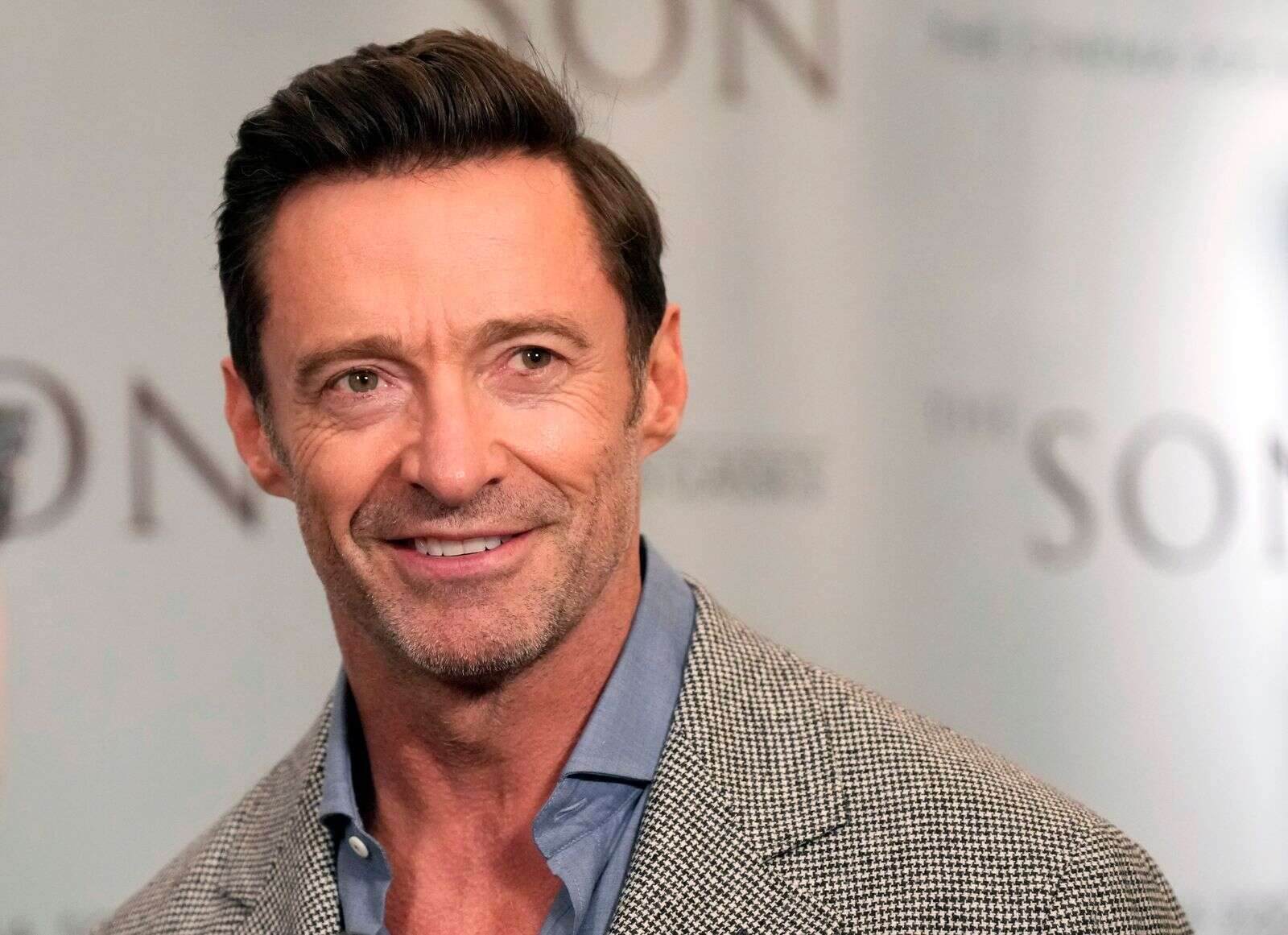 Hugh Jackman is bulking up to become Wolverine again.
The Golden Globe-winning actor shared a photo of a "day in the life" of becoming one of Marvel's favorite X-Men. He has been gradually adding calories to his diet as he prepares to reprise the role he played over the course of nine films since 2000.
After wrapping "Logan" in 2017, the actor appeared on "The Tonight Show With Jimmy Fallon" and indulged in pasta and wine fed to him by the host and chef Mario Batali. After 17 years of enduring the extreme on-again, off-again training required to play Wolverine, including brutal workouts, dieting and steamed chicken breasts that kept Jackman in superhero shape, "Logan" was supposed to be his final turn as Wolverine.
Now the actor is back on a diet fit for a mutant and packing on the protein with daily meal prep consisting of black bass with veggie rice and herb sauce (2,000 calories), Patagonia salmon with potatoes and hot sauce (2,100 calories), two chicken burgers with sweet potatoes (1,000 calories each) and two grass-fed sirloins with noodles (1,100 calories each.)
"Bulking. A day in the life," Jackman captioned a photo of the calorie-rich meals. "Thank you, Chef Mario, for helping me stay healthy and properly fed whilst … Becoming. Wolverine. Again."
The daily intake of 8,300 calories is paired with a rigorous fitness regimen, which the actor is also sharing via social media. In one post, Jackman, 54, shared a shot of himself with bulging biceps as he curled a massive weight. "He's only 46. I'm older. But it's not a competition," reads the caption, which pokes fun at Ryan Reynolds.
Reynolds, who stars as Deadpool, had reportedly asked Jackman to reprise his role as Wolverine persistently over the last four years. They even had a fake feud about it. Jackman, who previously stated he had 100% hung up his claws, finally gave in.
Reynolds announced the pairing in a "Deadpool Update" video posted last September. In it, seated on a sofa, he talks about ideas for the upcoming movie, only to have Jackman walk by behind him, chomping on an apple. Reynolds asks, "Hey Hugh, wanna play Wolverine one more time?"
"Yeah, sure Ryan," Jackman casually responds as he climbs a flight of stairs.
Reynolds is also busy bulking and recently shared a similar fitness shot on his own Instagram Story, captioning it, "I'm not training for Deadpool. I'm training to spend several months with Hugh Jackman — who's not nearly as nice as everyone thinks."
———
LONDON — Prince Harry and his wife Meghan announced Wednesday that their daughter had been christened in a private ceremony in California, publicly calling her a princess and revealing for the first time that they will use royal titles for their children.
Princess Lilibet Diana, who turns two in June, was baptized on Friday by the Archbishop of Los Angeles, the Rev. John Taylor, Harry and Meghan said in a statement. Lilibet's title and that of her brother, Archie, who will be 4 in May, will be updated on the Buckingham Palace website later.
The announcement marked the first time that the children's titles had been used in public.
The question of the children's titles took center stage two years ago during Harry and Meghan's television interview with Oprah Winfrey. Meghan, who is biracial, said that when she was pregnant with Archie "they" — presumably the palace — "were saying they didn't want him to be a prince … which would be different from protocol."
Meghan suggested that this was because Archie was the royal family's "first member of color" and would have marked the first time a royal grandchild wasn't given the same title as the other grandchildren.
At the time, royal experts said Meghan's comments appeared to be based on a misunderstanding of the way royal titles are conferred.
Titles are conferred in line with a decree issued by King George V in 1917 that limits the titles of prince and princess to the male-line grandchildren of the sovereign.
As long as the late Queen Elizabeth II was alive, Harry and his older brother, Prince William, were the sovereign's grandchildren. Harry and William's children, as great grandchildren, didn't receive the titles automatically.
But Elizabeth had the power to amend the rules, and in 2012 she decreed that the children of Prince William and his wife, Catherine, would be princes and princesses. This decree didn't apply to Harry and Meghan.
However, the situation changed when King Charles III ascended the throne on the death of his mother last September. William and Harry are the king's sons, meaning their offspring are now royal grandchildren and so entitled to be known as prince and princess.
Nonetheless, they have remained a plain "master" and "miss" on the Buckingham Palace website for the past six months.
———
ABU DHABI, United Arab Emirates — Actor Nazanin Boniadi on Wednesday urged the world to back the protests in her native Iran calling for women's rights and political change, saying despots fear nothing "more than a free and politically active woman."
Speaking on the sidelines of the Forbes 30/50 Summit in Abu Dhabi, Boniadi told the Associated Press that she hopes people will sign a petition she's supporting accusing Taliban-controlled Afghanistan and Iran of committing "gender apartheid" with their policies targeting women.
"These systems of oppressing women, of dehumanizing women, are based on strengthening and keeping these entrenched systems of power in place," she said. "So we have to legally recognize this as gender apartheid in order to be able to overcome it."
Boniadi, who as a young child left Tehran with her family for England following the 1979 Islamic Revolution, has used her fame as an actor in the series "The Lord of the Rings: The Rings of Power" on Amazon Prime and in roles in feature films to highlight what's happening back in Iran.
Since September, Iran has faced mass protests following the death of 22-year-old Mahsa Amini, a woman who died after being detained by the country's morality police. In the time since, activists say over 500 people have been killed and more than 19,000 others detained in a security force crackdown.
"The thing that is unprecedented is we're seeing 12-year-old girls, schoolgirls, come out into the streets saying, 'We don't want an Islamic Republic," Boniadi said. "The courage that takes is astounding. And that courage has been contagious."
However, recent months have seen suspected poisonings at girls' schools in the country. While details remain difficult to ascertain, the group Human Rights Activists in Iran says at least 290 suspected school poisonings have happened over recent months, with at least 7,060 students claiming to be affected.
It remains unclear what chemical might have been used, if any. No one has claimed the attacks and authorities have not identified any suspects. Unlike neighboring Afghanistan, Iran has no recent history of religious extremists targeting girls' education. However, some activists worry extremists might be poisoning girls to keep them out of school.
"The thing that ties us together is that (with) dictators and despots, there's nothing that they fear more than a free and politically active woman. And so that's why the crackdowns exist today in Iran ... as you're seeing with the chemical attacks on schoolgirls."
She added: "We have to come together. We have to unite. We have to find a way forward and end these atrocities against women."
More in People