Knoch School District will move to full-day kindergarten next year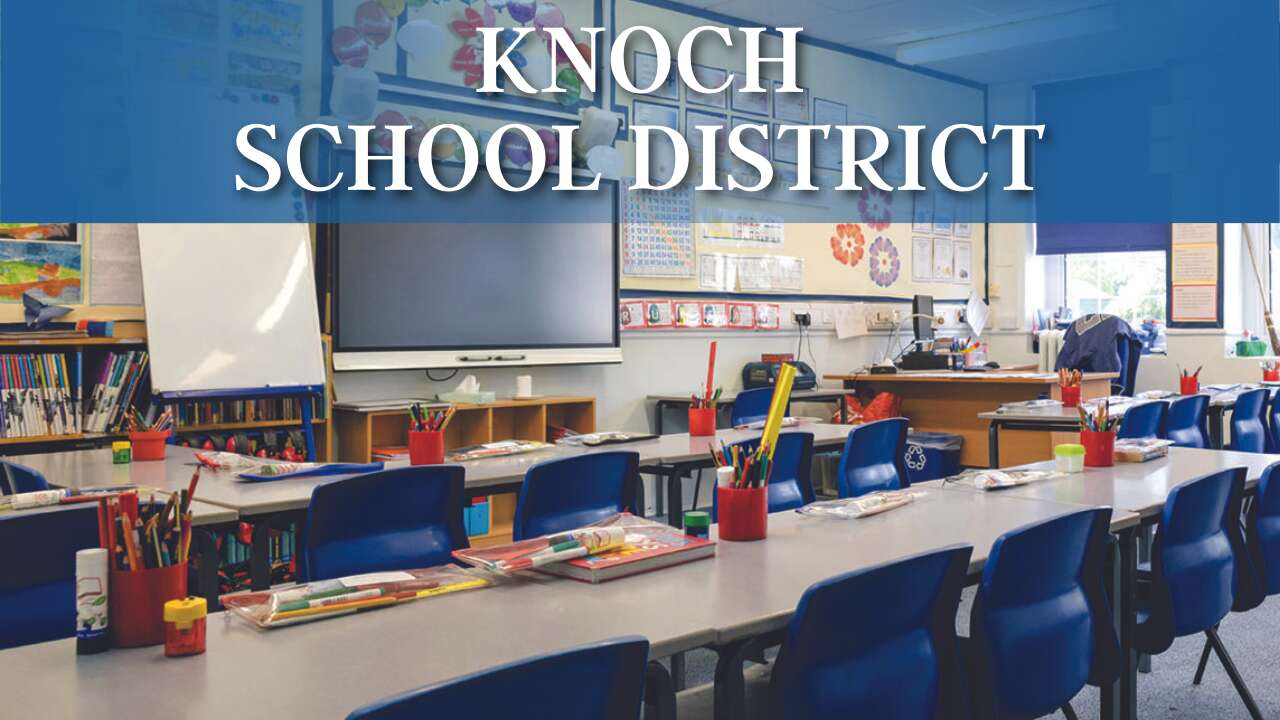 JEFFERSON TWP – Beginning in the fall, 5-year-olds living in the Knoch School District will attend a school day as long as the district's seniors.
The school board voted 8-1 on Wednesday to approve full-day kindergarten for students starting in the 2023-24 school year.
The 118 kindergartners now attending Knoch Primary School go to class for a half-day, either in the morning or afternoon.
Of the nine school districts attended by students in Butler County, all but two--Mars and Seneca Valley--have full-day kindergarten.
Superintendent David Foley said after the meeting that the district would see an approximate $500,000 savings from eliminating a midday bus run in the first year of the program, and $300,000 the second year.
About eight parents attended the meeting, and most were thrilled after the vote.
Debra Miller was the lone dissenting board member.
Miller said she thinks the board should have collected more data and listed other reasons why she didn't agree with the idea.
"I don't know that we are gaining anything," Miller said.
Board member Rebecca Boyd said she understands the concerns of parents who think a six-hour school day is too exhausting for 5-year-olds.
She also said she vowed to make all her decisions based on students, and she wonders if enacting full-day kindergarten was done for parents.
But ultimately, Boyd said her vote was based on her trust in the primary school principal, who favors full-day kindergarten.
"I'm choosing to put my faith in Dr. Mandalas," she said. Greg Mandalas is the school's principal.
Foley said he mentioned full-day kindergarten to a group of board members during a school tour in August.
Since then, administrators have studied the concept to determine if it was best for students at Knoch.
Foley said there are arguments for both half-day and full-day kindergarten, but full-day allows for less rushing through lessons, gives teachers a better understanding of each student, and allows more opportunity to deal with students' social and emotional needs.
"I believe in my heart this is a good thing to do for all students," he said.
Donna Eakin, board president, said full-day kindergarten has been a topic of conversation within the district and among board members the entire eight years she has served.
She agreed with Boyd that the board should have faith in Mandalas' expertise.
Eakin said her stepdaughter has taught full-day kindergarten in three states and fully supports the move.
Knoch Middle School teacher Sarah Milford told the board during the public comment session that of the 500 school districts in Pennsylvania, 434 offer full-day kindergarten.
She said her daughter had trouble with reading, and she feels full-day kindergarten would have given her more time to work on the skill.
"I hope you think about what the community wants as a whole," Milford said.
Parent Kody Durrett told the board he supports full-day kindergarten and sees its academic benefits.
"I've heard from many other parents who support it," Durrett said.
One parent, Christina Burke Frey, told the board many students would be away from home for eight hours or more, depending on the length of their bus ride.
"They are still very small children who need time both with their families and not being so overstimulated with education and extremely long days," Burke Frey said.
She said exhausted students are "emotional train wrecks" at home.
"We are asking so much from our children, and they're only 5 or 6," Burke Frey said.
Foley predicts the primary school will need six or seven kindergarten classes next year, which will necessitate the use of two or three more classrooms.
Foley said retirements and changing enrollment will allow some primary teachers to move to kindergarten, so no additional teachers will need to be hired.
Teachers will use the same curriculum, Foley said, but students will have more time to absorb it.
"There will be a lot more time for literacy and a lot more time for math instruction," he said.
More in Education