People
Starting his 23rd and final season on "The Voice," coach Blake Shelton says it's about time he does nothing.
"This has been incredible, but it's time, you know," he said this week in an interview. "It's time for not even what's next. A little bit of nothing would be nice."
Kelly Clarkson, Chance the Rapper and Niall Horan joined Shelton for the interview by "Voice" host Carson Daly.
"When I came on as a coach on this show, I mean, everything in my life was turned upside down. And in a good way, you know?" Shelton said, referring to early 2011, shortly after he was invited to join the Grand Ole Opry.
The cast of coaches at the time included him, Adam Levine, CeeLo Green and Christina Aguilera, a roster that would stand for three seasons before the door started revolving for a total of 18 coaches. Since then, Shelton's presence has been the only constant on the show. Levine is the second-longest tenured coach.
Season 9 was Gwen Stefani's second appearance as a coach, and she announced her divorce from singer Gavin Rossdale in August 2015.
Stefani and Shelton, who didn't know each other before meeting on the show in 2014, began dating and were married in July 2021.
"I met my wife on this show," Shelton told Daly on Monday. "It's changed my life in every way it possibly can, from a personal standpoint."
It's also been a few more years of TV work than planned for Shelton, who said he was "close to calling it a day right when COVID hit" right after Season 18 hit the air in early 2020.
"I didn't want to walk away from the show and leave everybody in a bind" during the pandemic, he said. "I mean, this show changed my life. I'll stay here until the world kind of gets back to normal again."
And as Shelton returns for the show's 23rd season, which launched on Monday, "normal" appears to be back: California's state of emergency linked to the pandemic officially ended Tuesday.
———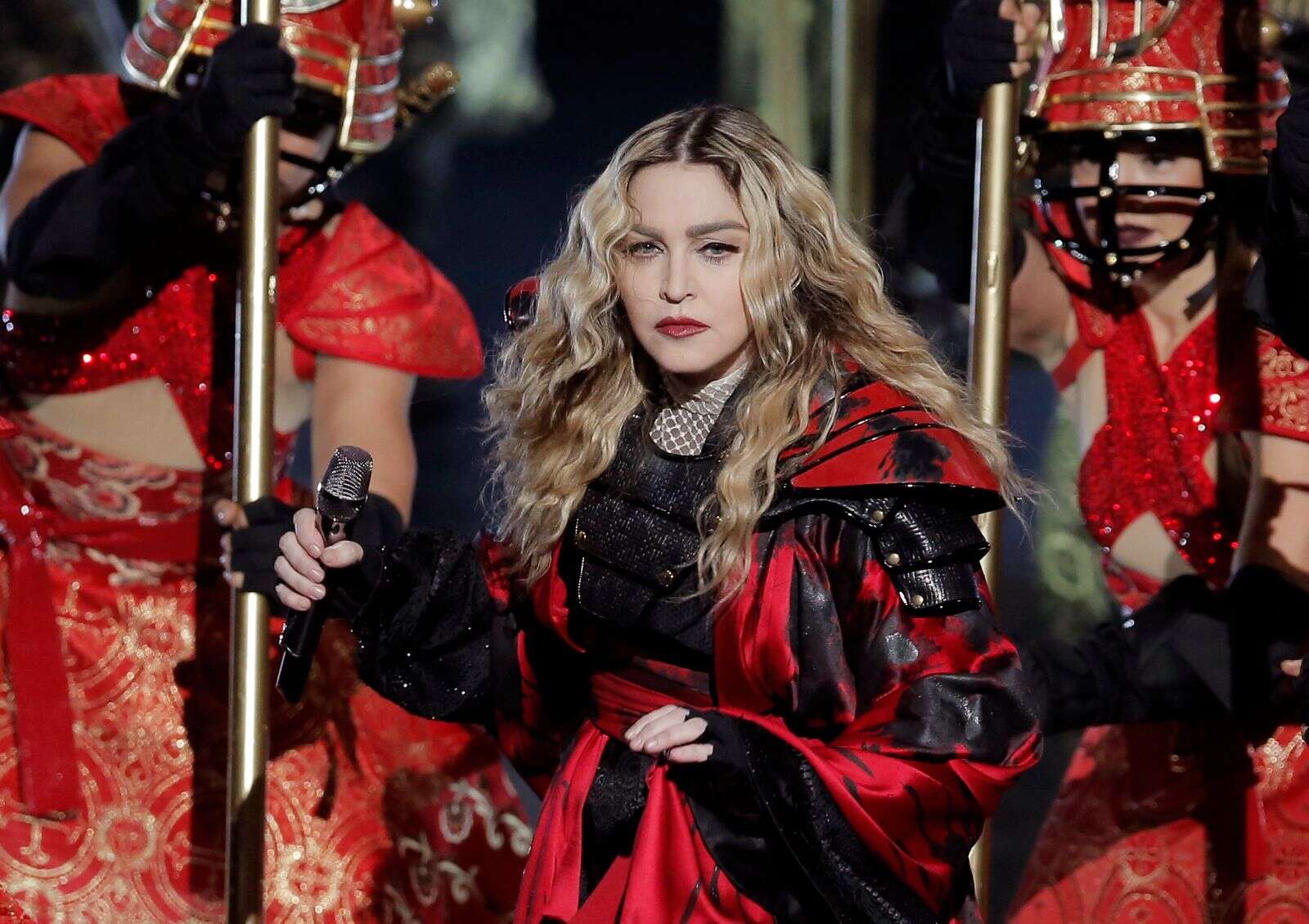 Madonna broke her silence Monday on the recent death of her elder brother Anthony Ciccone, thanking him on Instagram for introducing her to new ways of thinking.
"Thank you for blowing my mind as a young girl and introducing me to Charlie Parker, Miles Davis, Buddhism, Taoism, Charles Bukowski, Richard Brautigan, Jack Kerouac, Expansive Thinking, Outside the Box," the 64-year-old music superstar wrote, captioning a vintage group photo featuring her at a dining table and Ciccone a few seats away.
"You planted many important seeds," she added.
Ciccone died Friday at age 66. His death was announced Saturday by musician Joe Henry, who is married to Madonna's younger sister Melanie Ciccone.
"My brother-in-law, Anthony Gerard Ciccone, exited this earthly plane last evening. I've known him since I was 15, in the spring of our lives in Michigan so many years now gone," Henry wrote, sharing a black-and-white portrait of Ciccone shot by Dave Henry.
No details about the death were provided.
In 2011, Anthony Ciccone told the Michigan Messenger that he was homeless and living under a bridge in Michigan after losing his job a year and a half prior.
Although the siblings had a fraught relationship, TMZ reported Tuesday that the two were far from estranged. The seven-time Grammy winner paid for Ciccone's stay at a Michigan rehab facility before his death, the website reported, adding that the family intervened in his later years to assist him.
———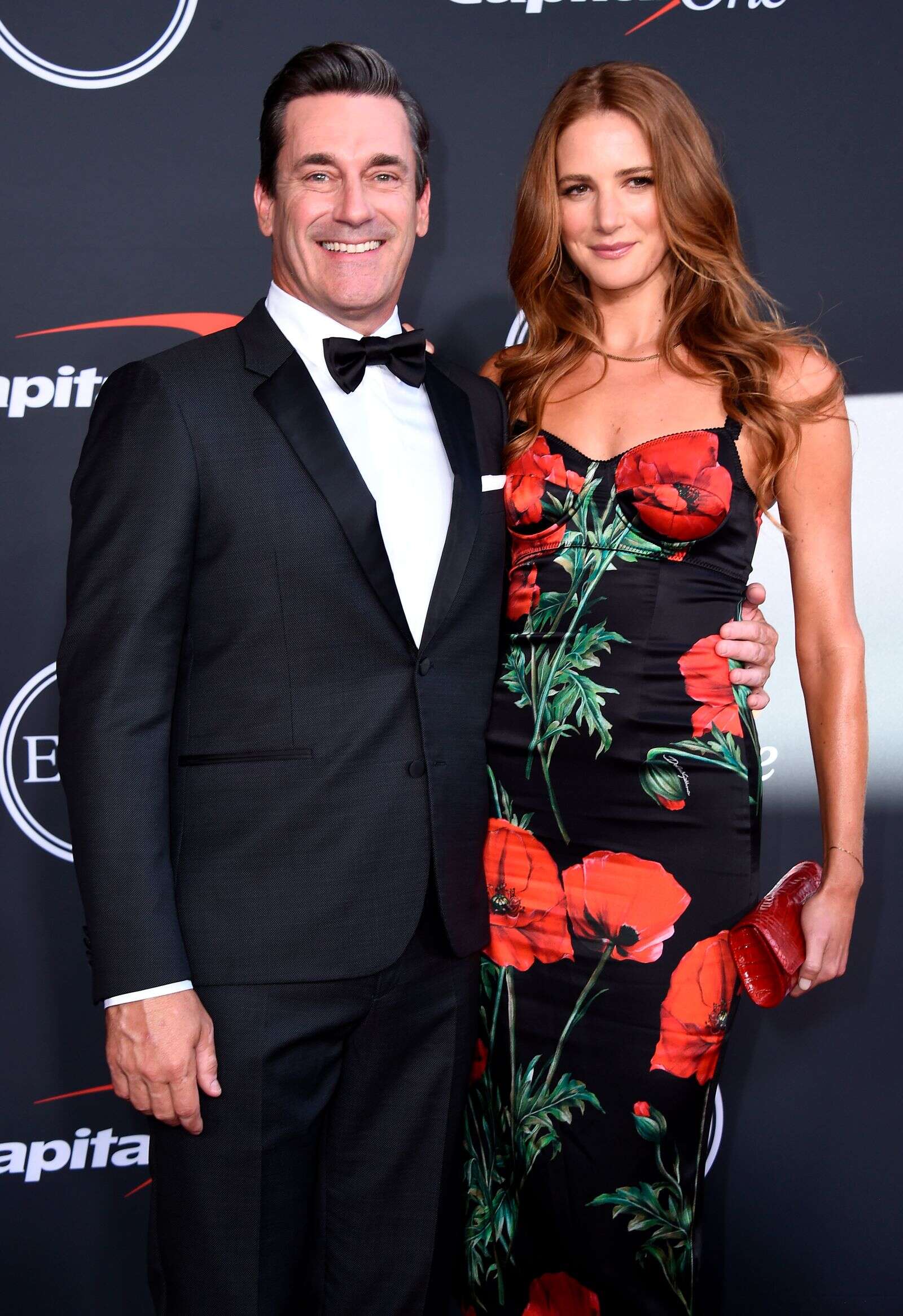 After two years of dating, "Mad Men" star Jon Hamm is reportedly engaged to his "Confess, Fletch" co-star Anna Osceola.
Hamm, 51, and Osceola, 34, reportedly met on the set of Matthew Weiner's critically acclaimed "Mad Men" in 2015 but were not romantically linked until 2020. The couple made their relationship red-carpet official in March 2022 when they stepped out together for an Academy Awards viewing party.
Osceola appeared in the final episode of AMC's Emmy-winning hit playing Clementine, a receptionist who flirts with Hamm's infamous ad man Don Draper in the series finale.
"This is another place in my life that I feel very settled and comfortable," Hamm said during a September episode of "The Howard Stern Show." "I'm in a relationship right now and it's comfortable. It's a feeling of taking care of someone else and being taken care of." The Emmy Award winner said that he was "very much" in love and the relationship "opened up the possibility of things like being married, having kids, defining a new version of happiness, life, wellness."
From combined wire reports
More in People