Cupid's Chase benefits hearts
Love on the Run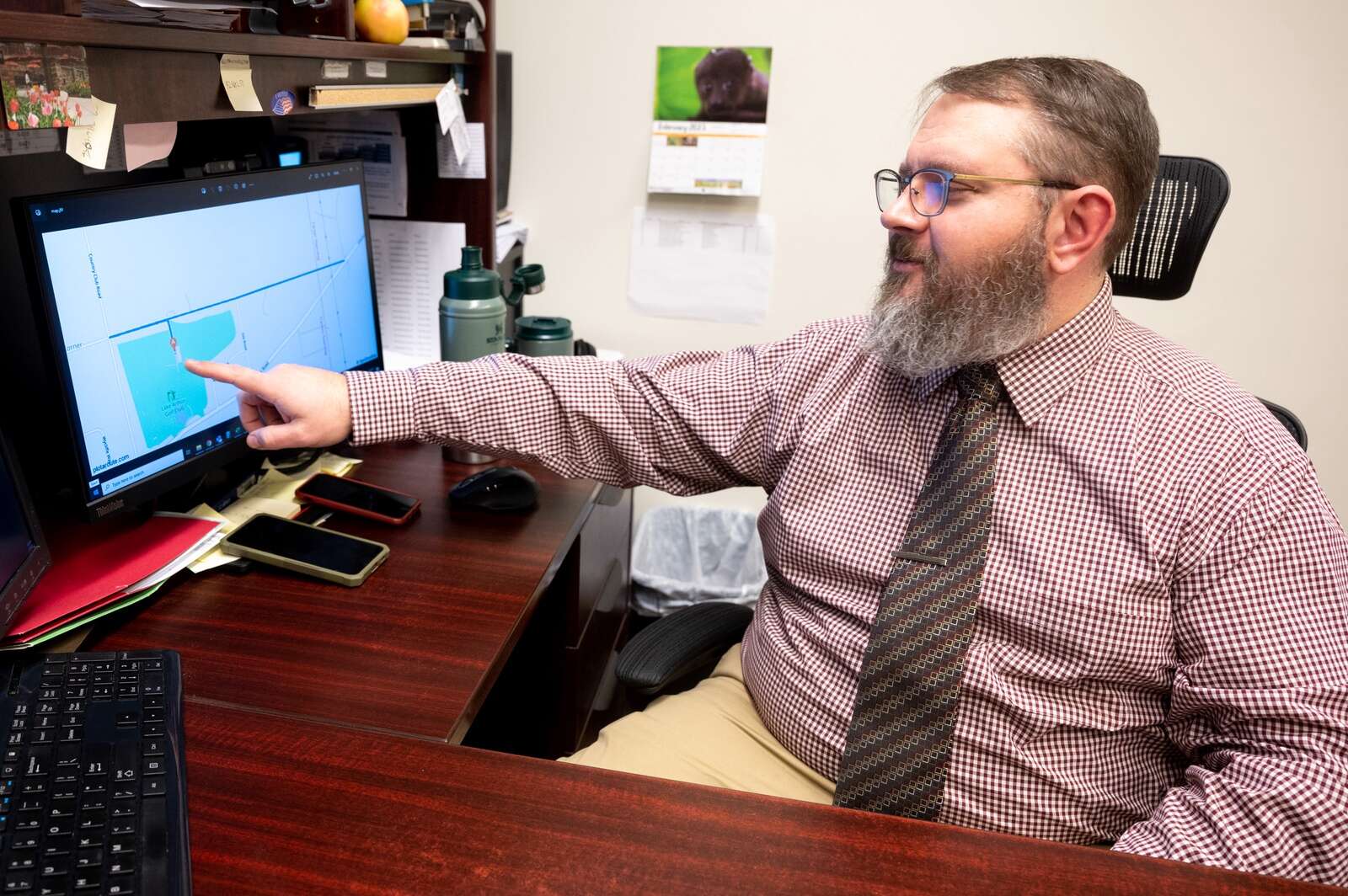 Saturday's Cupid's Chase 5K Run might do a heart good in more ways than one.
In addition to the aerobic benefits for that vital organ, the race which starts at 10 a.m. along Isle Road at the Lake Arthur Golf Club in Franklin Township might also benefit a racer's love life.
Tim Hawk, the executive director of Community Options Inc. Butler Region, the race's sponsor, said people who registered in advance for the race are given their choice of a red or a white T-shirt. Those choosing a red T-shirt indicate they are spoken for romantically while those picking a white T-shirt are indicating they are available.
All this ties into the holiday theme of the race, Hawk said. "The anniversary of the founding of Community Options was Feb. 9, 1989," he said. "We also have the race on the Saturday closest to Valentine's Day. So we decided to make it romantic and call it Cupid's Chase."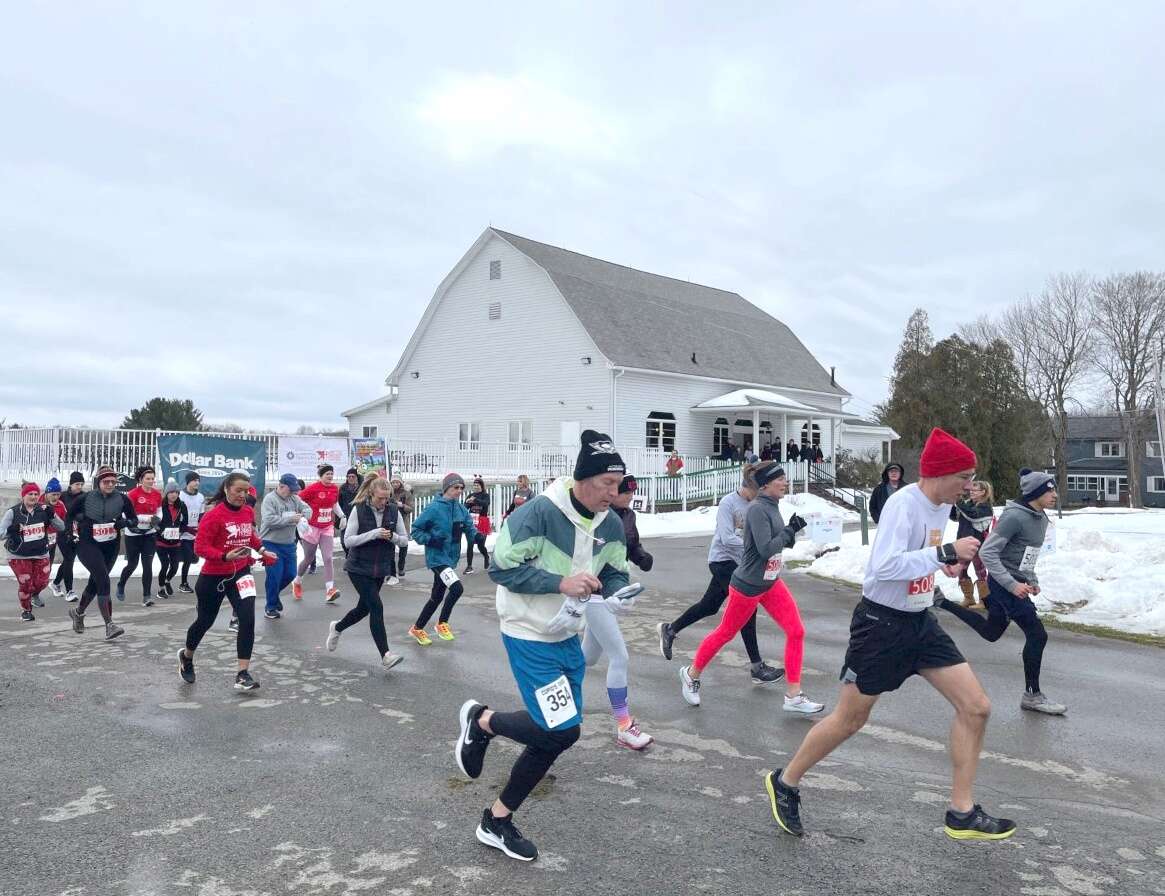 Fun times
"We've seen people in tutus, fancy socks and berets. We've seen all different kinds of costumes as far as that goes," said Hawk.
"We held the first Cupid's Chase in 2009 as a way to raise funds and awareness for people with disabilities," said Robert Stack, Community Options' president and CEO.
"The race is held on the Saturday before Valentine's Day because it falls close to the anniversary of when I founded Community Options on Feb. 9, 1989," Stack said. "As our organization has grown, so has this annual event.
"I'm proud to say that we are expecting 10,000 runners across 41 cities this year."
Hawk didn't know if the color-coded race T-shirts has made for any love connections in Butler County, but he said there have been marriage proposals come out of the race, and a couple who met at a Cupid's Chase in New Mexico eventually got married.
Community Options holds the races across the nonprofit charity's 11-state area.
This will be the Butler region's sixth running of the 5K race, open to runners, joggers, walkers and just about anyone.
"It's a family-friendly event with medals in 13 different age groups," he said.
Mission to help
Still, Hawk said, fostering relationships is just a side effect of the race's main goal: raising money for the charity's mission to provide housing and employment services to individuals with disabilities, primarily intellectual disabilities, autism or behavioral health concerns. The Butler region also provides group homes for 20 individuals.
"Our focus is on residential services, employment opportunities and community participation," Hawk said.
This will be the sixth running of Cupid's Chase in Butler County, he said.
Last year, 80 people registered and 60 actually ran the course raising $14,400 through a combination of race pledges, contributions, sponsors and donations, he said.
"This is a certified course, a U.S. Track and Field Association-certified event," he said. "These will be official times at an official event."
Last year, the fastest time recorded was 20 minutes, 35 seconds, and the slowest time clocked was 1 hour and five minutes.
Hawk said that 112 runners have registered so far, and $16,600 has been pledged.
People can register by going to www.cupidschase5k.com and clicking on the Butler region. Or they can register in person the day of the race from 9 to 10 a.m., although race T-shirts might not be available then.
A race sponsor will provide free breakfast to race participants, and there will also be a basket raffle and a 50/50 raffle.
While his wife, Hannah, and his 3- and 6-year-old sons will be participating in Saturday's Cupid's Chase, Hawk himself won't.
"I'll get my 5K in running around before the event that day," Hawk said.
More in Community