Richard Higley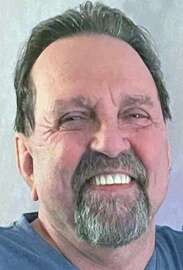 Richard E. "Rick" Higley, 68, of Wayne Township, passed away on Monday, Feb. 6, 2023, at UPMC Passavant Hospital.
Born in Butler on Dec. 21, 1954, Rick was the son of the late Donald and Dorothy Lutz Higley.
He is survived by his wife, the former Joy Ramsey, whom he married on May 19, 1995.
Rick was a retired roofer, having worked for Penn-Perry.
Rick was an avid Pittsburgh sports fan. He enjoyed working around his home and working on cars, but mostly enjoyed the time he spent with his grandchildren.
In addition to his wife, Joy Higley, Rick is survived by his three daughters, Marcy Harris of Michigan, Sada Moran of Pittsburgh and Dawn Higley of Ellwood City; three stepchildren, Lynn (Thomas) Luster of North Sewickley and Shawn Covert and Jolene Covert, both of Wampum; 14 grandchildren; three sisters, Carol (Richard) Nodge of Evans City, Cindy (Denny) Stewart of Harmony and Donna (Bob) Wearing of Renfrew; and a brother, Bob Higley of Slippery Rock.
HIGLEY — A private family service for Richard E. "Rick" Higley, who died Monday, Feb. 6, 2023, was held at JOSEPH A. TOMON JR. FUNERAL HOME & CREMATORY, Ellwood City.
The family has suggested memorial contributions be made in Rick's name to the American Cancer Society at www.cancer.org, or the Juvenile Diabetes Research Fund at www.jdrf.org.
Please sign the guest book at www.butlereagle.com.
More in Death Notice