Larry Parisi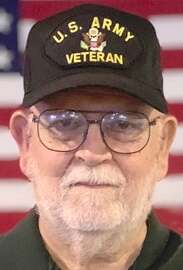 Larry Parisi, 81, of Butler, passed away on Monday, Feb. 6, 2023.
He was born in Butler on Oct. 17, 1941, but grew up with his parents, the late Joseph and Eugenia "Jennie" (Responts) Parisi, in Goosetown, Pa.
Larry graduated from Karns City High School and then joined the U.S. Army.
After his honorable discharge, he worked as a foreman in shipping at Pullman Standard. He then went on to be a state corrections officer until his retirement.
Larry was a member of St. Mark's Lutheran Church.
He was also a member of the American Legion Post 778, the NRA and the Lions Club.
Larry was a ham radio operator and started a Feld Hell Club. He was also a published author of "Butler County," "Butler County Revisited," and "The Folklore and History of Goosetown, Pa."
Larry loved collecting postcards, playing DJ Trivia, gardening and feeding birds, squirrels and deer. He was loved and will be forever missed.
Larry was the beloved husband of Marilyn (Libengood) Parisi, since their marriage in 2003.
Along with his wife, Larry left behind his children, Dan Parisi, Darcie (Steve) Pomykata and Dave (Dawn) Parisi; his stepchildren, Mindy (Chad) Held and Matt (Judy) Yeager; and his grandchildren, Tyler, Madison, Delaney, Jessica, Jacob, Austin, Jessica and Scotty.
He was preceded in death by his first wife of over 30 years, Sally (Elliott) Parisi; and his siblings, Inez Madden, Lillian Sheesman, Thelma "Tommy" Reeder, Lewis Parisi, Twyla "Babe" Baccanti and infant siblings, Esther and Joseph.
PARISI — A private graveside service for Larry Parisi, who died Monday, Feb. 6, 2023, is being held by the family at Butler County Memorial Park Cemetery.
All other family and friends can attend a celebration of life luncheon at 11:30 a.m. Friday at St. Mark's Lutheran Church in Butler.
Services are being handled by SPENCER D. GEIBEL FUNERAL HOME & CREMATION SERVICES, 140 New Castle Road, Butler.
Memorial donations may be made to the ALS Association, 416 Lincoln Ave., Pittsburgh, PA 15209.
Please visit www.spencerdgeibel.com.
Please sign the guest book at www.butlereagle.com.
More in Death Notice