People
LOS ANGELES — When Priscilla Presley challenged her late daughter's will last month, it raised the prospect of a family rift and a messy legal battle over who would guide Elvis' lucrative estate.
But legal experts say the court is likely to back Priscilla's claim.
In a Los Angeles court filing, Presley asked a judge to invalidate a recently discovered 2016 document — one that replaced Presley and Barry Siegel (her daughter's former manager) as co-trustees of Lisa Marie Presley's trust with Lisa Marie's children, Riley and Benjamin Keough.
Elvis' ex-wife has cited various factors, including a suggestion that her daughter's signature may have been forged.
While the filing doesn't reveal a falling out between mother and daughter, it has put the family's personal dealings over the estate of the rock 'n' roll star in a public forum.
Lisa Marie Presley had appointed her mother and Siegel as co-trustees of her trust in 1993, according to her Jan. 26 petition.
But after she died on Jan. 12 in L.A., her mother said she discovered an amendment to the will, dated March 11, 2016, that replaced them both as trustees upon her death.
Priscilla Presley alleged the amendment was never delivered to her while Lisa Marie was alive, as required in the original trust. In her petition, she noted the date of the document misspelled Priscilla's name; that her signature looked inconsistent with her usual sign off; and it was neither witnessed nor notarized.
Such disputes over the validity of wills are common, especially in cases involving high-profile individuals.
Notwithstanding the legal dispute, Priscilla Presley denied any family rift in a statement Friday.
"I loved Elvis very much as he loved me," she said. "Lisa is a result of our love. For anyone to think anything differently would be a travesty of the family legacy and would be disrespectful of what Elvis left behind in his life."
Lisa Marie Presley is survived by her three daughters, actor Riley Keough, 33, and twins Harper and Finley Lockwood, from two different ex-husbands. Her son Benjamin died in 2020 at age 27.
Lisa Marie's stake in the Elvis estate has faded over the years but remains sizable, including Graceland. She also retained ownership of her father's costumes, cars, awards and other possessions.
The Graceland property is in a trust that will now go to the benefit of Lisa Marie's children.
In 2018, Siegel and Lisa Marie Presley battled in court. She claimed to be more than $16 million in debt that year and sued Siegel over alleged financial mismanagement. Her former manager then countersued, accusing Presley of wasting her inheritance and owing him money.
Siegel either planned to, or had already resigned, as co-trustee, it said. Siegel would be replaced by Lisa Marie's daughter, Riley Keough.
It's unclear whether or not Presley's granddaughter Riley wanted to serve as a co-trustee on the estate with Priscilla, which could complicate the court's decision.
———
LOS ANGELES — Dwayne Johnson says "angels of mercy watched over" his mother Ata Johnson Thursday morning when she was involved in a car accident.
Posting a picture of his mother's wrecked red Cadillac SUV on Instagram, Johnson said, "Thank you God she's ok."
"She'll survive and continue to get evaluated," he wrote of his 74-year-old mom. "This woman has survived lung cancer, tough marriage, head on collision with a drunk driver and attempted suicide. She's a survivor, in ways that make angels and miracles real."
He thanked the Los Angeles police and fire departments "for being so caring & focused" and "staying on phone and talking me thru it all."
"I got one parent left, so if you still got your mom and dad make sure you hug 'em hard, cos you never know when you'll get that 3am call we never want to get," the beloved star added.
Johnson has said he was raised primarily by his mother. While he also had a relationship with his father — pro wrestler Rocky Johnson, who died in 2020 — he said his mother and grandmother "had a very clear agenda on how to raise me and what lessons I should be taught and what kind of integrity I should have as a little boy growing up."
"My grandmother, my mom. My first wife, Dany Garcia, who is now a long-time business partner, my wife today, Lauren, my three daughters continue to influence and teach me daily," he added. "Even my little ones. I have a 6-year-old and a 3-year-old, and when you're open and amenable, you'd be surprised as a man, just how much your daughters will teach you.
"I'm a completely different man than I was 20 years ago," he said. "I had a career in professional wrestling that was on fire. The stuff you thought was important that you should sweat maybe 10, 15 years ago are so meaningless, actually. The most important things really are literally right in front of you [like family]."
In June, the former WWE star surprised his mom with another new home.
———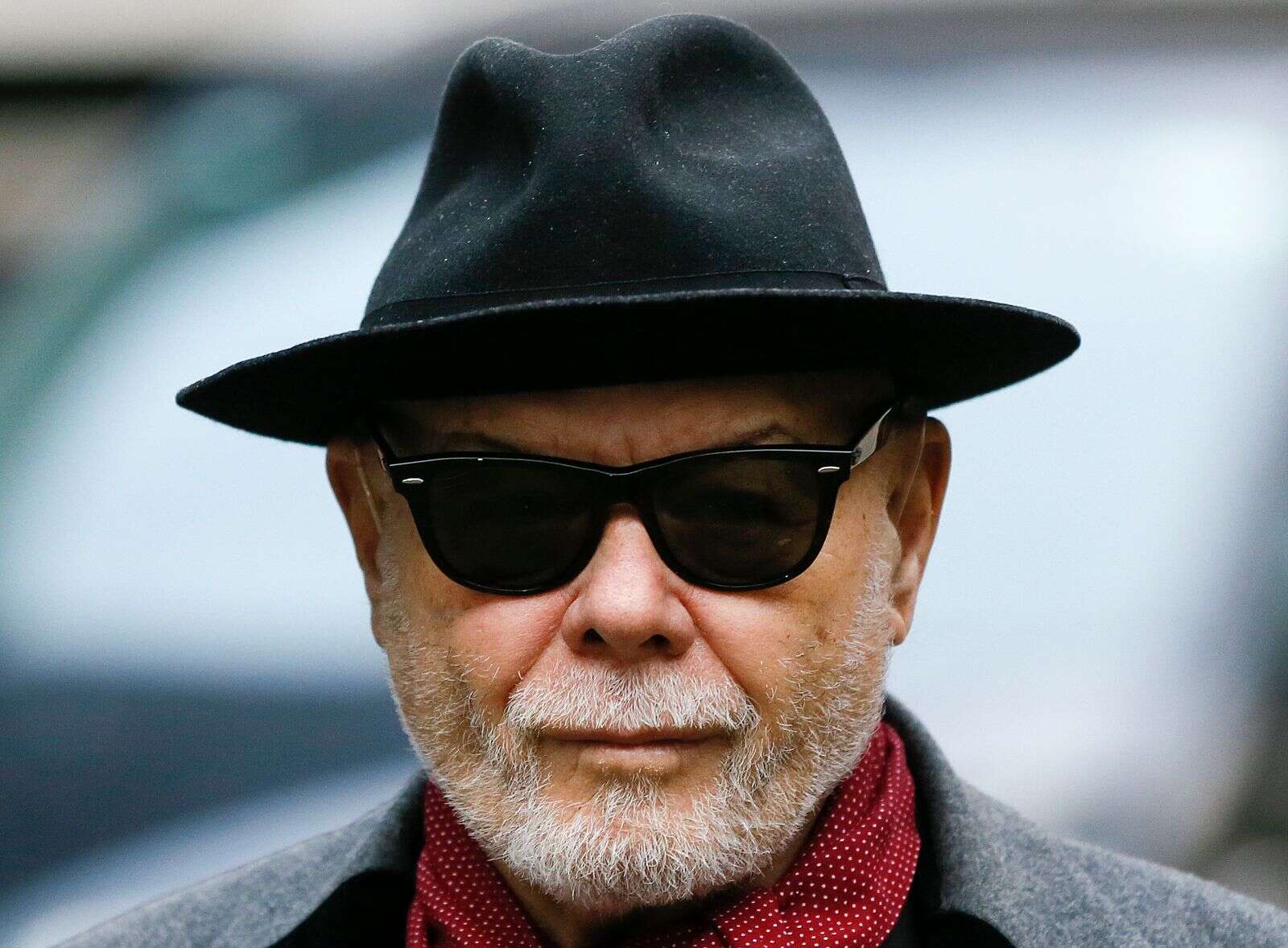 LONDON — Former pop star Gary Glitter was released from prison in England Friday after serving half of a 16-year prison sentence for sexually abusing three young girls in the 1970s.
The 79-year-old singer, whose real name is Paul Gadd, was freed from a prison in Dorset, England. It is common for offenders in the U.K. to be freed halfway through their sentences and then be placed on probation.
"Sex offenders like Paul Gadd are closely monitored by the police and Probation Service and face some of the strictest license conditions, including being fitted with a GPS tag,'' the Ministry of Justice said in a statement. "If the offender breaches these conditions at any point, they can go back behind bars."
The singer was found guilty of one count of attempted rape, four counts of indecent assault and one count of sexual intercourse with a girl under the age of 13.
Glitter was arrested in October 2012 under Operation Yewtree, the national investigation launched in the wake of the child abuse scandal surrounding the late BBC entertainer Jimmy Savile.
Glitter is best known for the hit "Rock & Roll (Part 2)," released in 1972, but he fell into disgrace after being convicted on child abuse charges in Vietnam.
From combined wire services
STORIES YOU MAY ALSO LIKE