People bend over backwards to attend yoga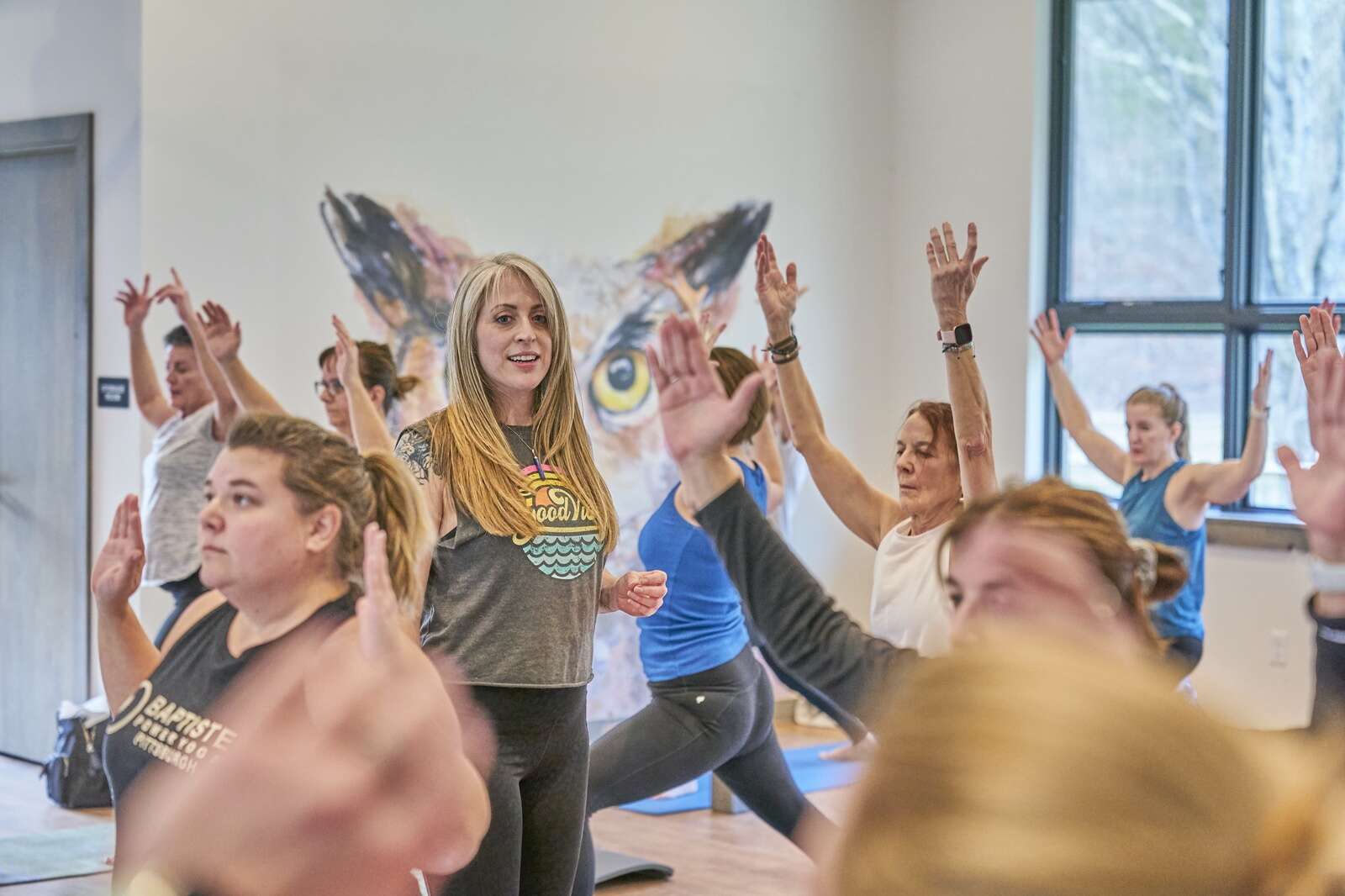 BUFFALO TWP — LuAnn Bono attends yoga classes on a regular basis, but made a special trip Sunday, Feb. 5 to Buffalo Creek Nature Park for an extra session.
The Sarver native said the yoga in the park offered by Buffalo Creek and Sol Power Yoga on Sundays in the Babcock Nature Center is especially relaxing.
"It's a really nice atmosphere here, it's just a great place," Bono said. "I wasn't familiar with (the park) before, so now I'm familiar with it."
Buffalo Creek Nature Park began offering Sunday yoga sessions last year, when Sylvia Maxwell of Sol Power Yoga in Sarver suggested it as a service project.
Jenna Gehenio, center coordinator for Buffalo Creek Nature Park, said the yoga sessions have helped initiate people to the art.
"She offers warmed-up power yoga at Buffalo Creek Nature Park," Gehenio said. "It's for beginners to advanced, so if you have never done yoga, you can jump in and join."
Ashley Karcher, a yoga instructor with Sol Power Yoga, led the class Sunday through an hour-long session.
She said power yoga is meant to help people bring their focus from the yoga mat into real life, and having a nature park as the backdrop for a session helps with grounding.
"Whatever you learn from the mat alows you to be more mindful in daily life," Karcher said. "It's a good location because it's gorgeous."
More than 20 people attended the session Sunday, which Buffalo Creek Nature Park manager Karen Stein said was about how many people the final sessions last year were getting.
According to Gehenio, many people want to return to the park for yoga after seeing the view from the classroom.
"When we practice the yoga back there, we look out the window. We look out at the trees and lake," Gehenio said. "It's such a nice space for yoga."
Buffalo Creek Nature Park will host yoga from 4 to 5 p.m. every Sunday until March 26. Sessions cost $5 for members of the Audubon Society of Western PA, and $10 for nonmembers. For information, visit aswp.org.
STORIES YOU MAY ALSO LIKE