Robert Morris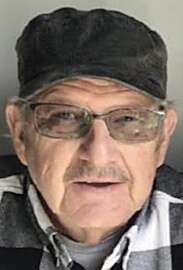 Robert Eugene Morris "Bob," the son of the late Janet Thompson of Butler County, was surrounded by family as he left his beloved farm on Feb. 1, 2023.
Bob spent his childhood working on the family farm and canning food from the garden with his "mum."
Bob graduated from Moniteau High School, while being active in many sports. He cherished the relationships with his lifelong high school friends. Bob then attended the Institute of Virginia, earning his degree in technology. After graduation, he worked for General Electric and NASA. While working for NASA in North Carolina, he helped design and build the computers on the wheels of "The Eagle" lunar roving vehicle.
Bob permanently moved to Helena, Mont., in 1976, where he met and married his wife, Donna. He worked for the State of Montana Office of Public Instruction for 30 years. After retiring, he lived part time in Pennsylvania on the farm and eventually full time after the passing of his mother, Janet.
Bob loved riding his Harley and enjoyed golf. He especially enjoyed participating in golf tournaments with his friends. After retiring, he cherished spending time fishing with his sons-in-law.
Notes from his grandchildren had an overarching theme of laughter, love and a bit of mischief. From the fishing trips, attending sporting events, music programs, camping and riding his tractor/lawn mower, his unwavering calming presence and gentle hand of guidance on their shoulder will forever be cherished. His love and unique bond with each of his grandchildren and great-grandchildren will forever be memorialized in their hearts.
Bob is survived in death by his wife of 45 years, Donna; his sons, Robert and Ronald; his daughters, Tina, Cindy and Dawn; 14 grandchildren; and 12 great-grandchildren.
He was preceded in death by his mother, Janet and (Willis Thompson); his father, Isaac "Bud" Morris (Marlene); his brother, Lewis; and numerous aunts and uncles.
MORRIS — The viewing for Robert Eugene Morris "Bob," who died Wednesday, Feb. 1, 2023, will be held from 10 a.m. until noon Monday at the Concord Presbyterian Church, 625 Hooker Road, West Sunbury.
Funeral services will follow at noon with Pastor Robert Edmundson officiating.
Burial will be held in Concord Cemetery. A luncheon will follow.
WILLIAM F. YOUNG FUNERAL HOME in West Sunbury, has assisted family with arrangements.
A celebration of life will be held at a later date in Helena, Mont., for friends and family.
If desired, online condolences may be sent to www.williamfyoungfh.com.
Please sign the guest book at www.butlereagle.com.
STORIES YOU MAY ALSO LIKE