Chorus offers singing valentines for your sweetie
"If music be the food of love, play on," Shakespeare said in "Twelfth Night."
Ron Brooks and the Cranberry Men's Chorus are taking the bard's words to heart this Valentine's Day. The nonprofit chorus will serenade unsuspecting sweethearts and spouses with "singing valentines," a cappella renditions of popular songs.
Between Feb. 11 and Feb. 14, the 35-member chorus will break into quartets and travel throughout Beaver, Butler, parts of Armstrong County and northern Allegheny County to deliver their renditions of "Happy Together," "Dream a Little Dream of Me," "Love Me Tender," "Teddy Bear," "Only You" or "My Special Angel," along with delivering a heart-shaped balloon and a teddy bear.
Brooks, the director of the chorus, said for the cost of $50 a loved one can get a personal concert at home, work, a restaurant or other public place.
Brooks said the chorus has six quartets ready to go.
"We did this a couple of years ago, but with COVID and everything, nobody wanted people singing into their faces. We're back at it," he said. "We'll be wearing red, long-sleeved shirts, black pants and a Valentine's or white tie. It'll be real festive for the occasion."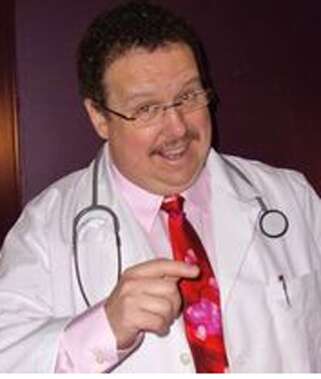 The quartet enters the office, home, restaurant or wherever they are directed, sing their one song and present the balloon and teddy bear.
Then they get a copy of the lyrics with the name of the person who paid for the performance — or it may just be signed "A Secret Admirer."
"The reactions have been they absolutely love it," he said. "They may be a little embarrassed. One song is all they can handle. Whenever they get one song, they are spent. They are wondering who was it that sent it the whole time they are singing."
The selection of songs is a reflection on changing musical tastes, he said. In the past, the quartets would sing a barbershop classic, such as "Let Me Call You Sweetheart," but the barbershop music has fallen out of favor, leading to the selection of more contemporary tunes.
Customers get one song per fee and don't get to make requests, because the quartets have to practice a set list of songs to get the arrangements right.
Brooks said the chorus members have just as much fun as the receivers of their musical love notes.
"It's a lot of fun. They have so much fun doing it. It's not just a fundraiser, it's a 'fun-raiser' for us. It's just fun to do — sing and make people happy," said Brooks.
"Plus, you get to know the other three people in the car, spread the idea of a cappella music with songs more relevant to our recipients than barber shop in the past," he said.
In addition to careful selection of tunes, the choice of gifts was also meticulously thought out. After all, the song can be bought for a man or a woman.
"It's not a rose, it's a teddy bear. It's just a nice thing. It's something that is cute and fun, a keepsake they can have," Brooks said.
And the song, "Happy Together," can be chosen for a friend to send to a friend. "It's a fun song — it's not one of those lovey-dovey ones," said Brooks.
In the past, the chorus has performed in a garage for a mechanic under a car. Once, after finishing an appearance at Butler County Community College, a professor stopped a quartet on their way out and paid them on the spot to serenade his wife, who was in the building.
This year, Brooks said he won't be out there delivering musical mash notes. He'll be in what he called "Valentine Central," coordinating the movements of the quartets as they travel across the counties delivering their gift of song in shifts from 8 a.m. to 9 p.m. Feb. 11 to 14.
People who want to deliver a singing valentine should call Brooks at 724-816-1043, or visit www.cranberrymenschorus.com and click the singing valentines link at the top of the page.
"You can order right online, and I will call you back to confirm and take payment — either cash, check, credit card or PayPal," he said.
Anyone interested in joining the Cranberry Men's Chorus should stop by its weekly rehearsal at 7 p.m. Mondays at Dutilh United Methodist Church, 1270 Dutilh Road, Cranberry Township.
The chorus contains men from ages 20 to 70, from professions such as pastors, engineers and landscapers.
The chorus performs at events across the county, including the Alameda Park concert series and Saxonburg's Mingle on Main.
Books said the chorus members hope to eventually offer a music scholarship to men who are heading off to college.
STORIES YOU MAY ALSO LIKE