Miller Minutes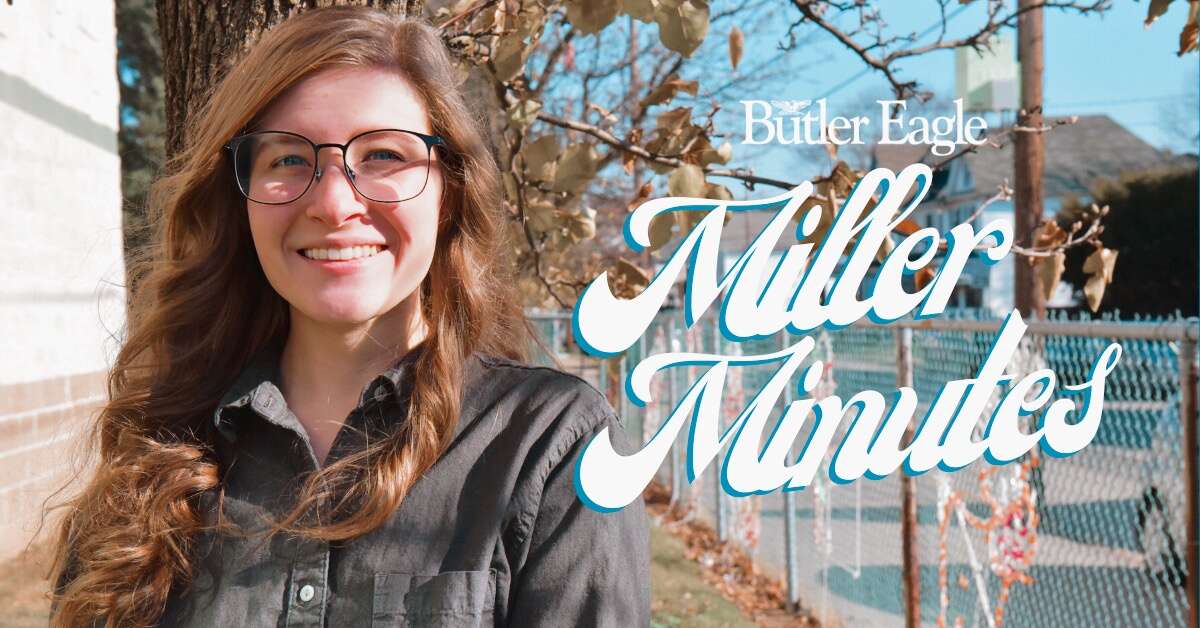 I saw that "Fraiser," one of my family's favorite television shows, is getting a reboot.
With the abundance of sequels coming out, I find myself thinking about all the stories that haven't been told because Hollywood told us we need a sequel.
Stories are truly everywhere, but maybe that's just the writer in me talking. There's history and interest in everything: your relatives, neighborhood, your workplace. Stories don't often tell themselves; it's up to you to tell them.
I see artists of every kind as storytellers. Every work, song, show, you name it, is conveying something within the human experience.
There are a lot of residents looking to tell stories in many media. You can experience them this weekend through some of the events below.
Visit the Back Hall Gallery at Cranberry Municipal Building, 2525 Rochester Road, this February to see work by photographer Nicolette Tolomeo Germain. An artist reception will be Feb. 11. For information, visit www.cranberryartistsnetwork.com.
"Painting with Ash and Flame," an exhibit by artist Chris Bauer, opens this month in the Pew Fine Arts Center Gallery on Grove City College campus. See wood-fired pottery works by a faculty member at the school.
See Butler County residents' work in the Seventh Annual Nature Art Showcase and Sale in Franklin from 5 p.m. Friday, Feb. 3, until Saturday, Feb. 4. The event is free and open to the public in the lobby of the Barrow-Civic Theatre, 1223 Liberty St., Franklin, featuring original art items prepared by 71 artists from nine Pennsylvania counties.
Watch "Beauty and the Beast" live on the Butler County Community College stage, 107 College Drive, at 7:30 p.m. Friday, Feb. 3, through Sunday, Feb. 5. Get tickets at batavia-studios.ticketleap.com/beauty-and-the-beast.
Secure tickets to Butler County Symphony Orchestra's show, "Symphonic Dances," performing at 7:30 p.m. Saturday, Feb. 4. Hear pieces by Rachmaninoff and several other composers in the auditorium at Butler Intermediate High School, 551 Fairground Hill Road, and even hear a pre-show lecture on the works at 6:30 p.m.
Enjoy winter-themed festivities such as children's crafts, warm food, winter recreation demos, chainsaw carvings, cold water fishing demonstrations and live music at Moraine State Park's Winterfest from 11 a.m. to 3 p.m. Saturday, Feb. 4. Join the snowy celebration at 118 North Shore Drive, Portersville.
The Brady's Bend Winter Fest Underground Charity Event kicks off at 12 p.m. Saturday, Feb. 4, rain or shine! Purchase tickets on eventbrite.com and show up for underground mine tours, a snowman making contest and bean bag competitions at 209 Cove Run Road, East Brady.
Gather at the Masonic Hall on East Beaver Street, Zelienople, for a Groundhog Day Prediction Race at 9 a.m. Sunday, Feb. 5. Predict when you'll reach the finish line with no time pieces! For rules and more information, visit raceplace.com/events/127753/groundhog-day-prediction-race-2023.
A Grove City College chamber music ensemble IonSound Project kicks off its concert at 7 p.m. Friday, Feb. 3, in the Arnold Recital Hall of the Pew Fine Arts Center on campus. You can see the Kittel & Co. quartet perform at 7:30 p.m. Tuesday, Feb. 7, in the art center's Ketler Auditorium. For information and tickets, visit gcc.edu.
View Slippery Rock University faculty art work and celebrate at an opening reception from 5 to 7 p.m. Tuesday, Feb. 7, in the Martha Gault Art Gallery on campus. The show will be on display until March 2.
STORIES YOU MAY ALSO LIKE