Miller Minutes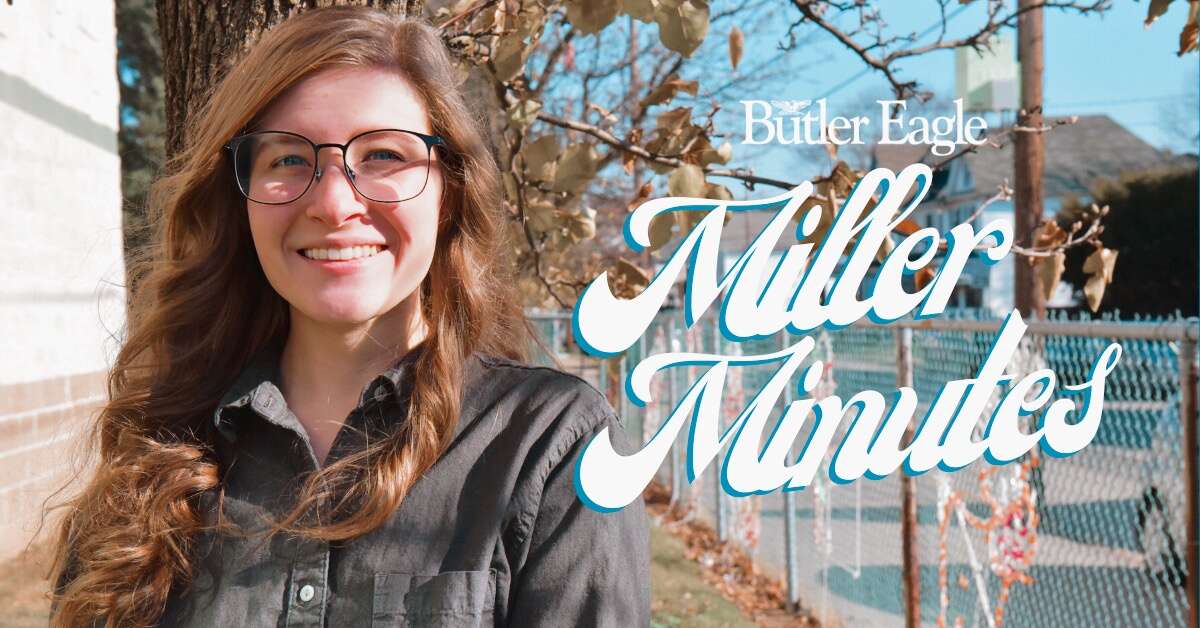 Snow days are few and far between since the start of the pandemic. With the uncommon occurrence of a chilly day off, I see creative opportunities like snow angels, snowmen and snow forts.
There's a lot of artistry in snow, especially in flakes, which are all different from each other. That's a fact that still boggles my mind.
Instead of the weather impeding your creativity, I hope students and parents alike took the opportunity to foster fun and fuzzy feelings with play.
If you're still at a loss of how to cope with the weather, check out the events below!
Secure tickets to Butler County Symphony Orchestra's show, "Symphonic Dances," performing at 7:30 p.m. Saturday, Feb. 4. Hear pieces by Rachmaninoff and several other composers in the auditorium at Butler Intermediate High School, 551 Fairground Hill Road, and even hear a pre-show lecture on the works at 6:30 p.m.
Experience the Pittsburgh Opera and its production of Handel's "Ariodante" in the Pittsburgh CAPA Theater until Jan. 29. Purchase tickets at pittsburghopera.org.
The Southwestern PA Council for the Arts Antique Show and Sale will reopen at 6 p.m. Friday, Jan. 27. The show runs all weekend at Greensburg Country Club on Route 130. For information, contact the Council for the Arts at 724-834-3934.
Skate down to Highfield Hall, 290 Highfield Road, for Butler Golden Tornado Ice Hockey team's bingo night at 6:30 p.m. Friday, Jan. 27. Cost is $25 for 16 games. Text 724-965-6143 for tickets.
For one night only, watch students take to the blackbox theater at Lincoln Park Performing Arts Center for the dance show "Jazz In The Box: Pittsburgh Jazz Legacy." Tickets are on sale at lincolnparkarts.org for the 7 p.m. Friday, Jan. 27, performance.
A January Pinball Tournament kicks off at 2 p.m. Saturday, Jan. 28, in Tokens Arcade, 18 Chesapeake St., Lyndora. Warmup begins an hour before start.
College students can enjoy a free meal provided by All Saints Lutheran Church, 351 S. Main St., Slippery Rock, at 6 p.m. Saturday, Jan. 28. Call Augusta Mennell at 724-794-4334 to reserve a spot. Seating is limited to 50 people.
Audition for "Fiddler on the Roof" at Comtra Theatre on Saturday and Sunday. Be sure to have prepared all the requested materials at comtratheatre.org/auditions. You must be age 10 or older to audition.
Students in grades one through five can practice reading to shelter cats at Butler County Humane Society's Shelter Buddies program at 11 a.m. Sunday, Jan. 29. Call 724-789-1150 to schedule.
Register for "Nature Detectives: The Case of the Vanishing Birds" by Thursday, Jan. 26! The class starts at 1 p.m. Sunday, Jan. 29, at Jennings Environmental Education Center, 2951 Prospect Road, Slippery Rock. This program is designed for ages 5 and older. Register by calling the center at 724-794-6011 or by visiting events.dcnr.pa.gov/event/nature_detectives_the_case_of_the_vanishing_birds.
STORIES YOU MAY ALSO LIKE