Miller Minutes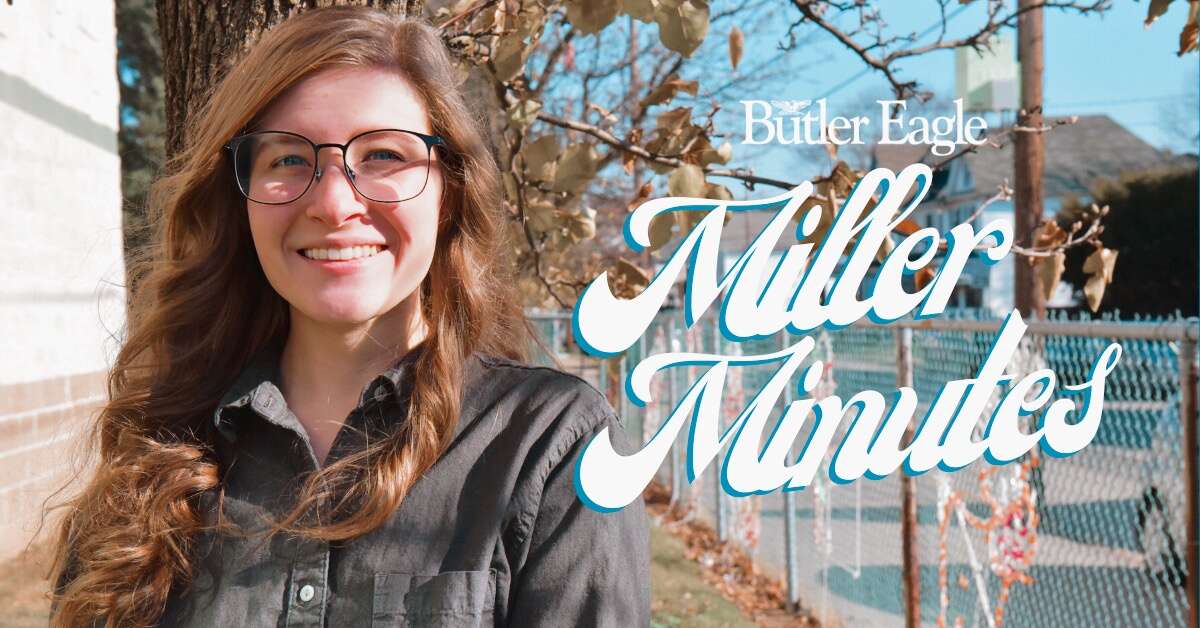 I always find it a shame that arts are underfunded and underappreciated in communities of all sizes. It's rare, if ever, that you hear of a school's sports department struggling with funds.
Money is often doled out to activities and pursuits that the public deems important, which is why it's so disheartening to hear that the Butler Art Center is in trouble.
Many of my friends are artists, and I have countless memories associated with that institution. It was at an art show there that I was reunited with my nieces after the initial COVID-19 shut down. I've seen plays and performances there, and since becoming a reporter, I have written stories on the colorful works and personalities in the Art Center.
Without community staples like the center, artists lose a sense of belonging in a community and then the leave it.
To prevent that from happening, I'd encourage people reading this to support the arts programs we do have here in Butler and do our best to help the Butler Art Center.
Support local bluegrass musicians at the January Ice Jam in the Ramada by Wyndham, 7195 Eastwood Drive, Beaver Falls. The two-day extravaganza is free and open to the public starting at 7 p.m. Friday, Jan. 20 through Saturday, Jan. 21. Bands and volunteers donate time, and funds are generated through raffles and donations during the event.
Hear original music from local singer-songwriters at Butler Little Theatre's Night of Music. Pay $10 cash at the door to hear works by Zach Manuel, Jonathan Pincek and Sarah Altomari. Stop by at 1 Howard St. at 7:30 p.m. Friday, Jan. 20.
Learn about the art of Feng Shui, which combines neuroscience and design principles, from international speaker Fawn Chang at the Marion Museum, 322 N. McKean St., Butler. You can sign up for one class, or all six, by calling 724-282-0123. The first class begins at 11 a.m. Saturday, Jan. 21. For more dates, times, and information, visit maridon.org.
The Butler Area Toy Show is back for its second year at 11 a.m. Saturday, Jan. 21 in the General Butler Vagabond Center, 138 Whitestown Road. Tickets are $10.
Community Tabletop Game Day at Butler Area Public Library, 218 N. McKean St., is free and open to all. The theme is "space," with featured games being Star Wars Outer Rim, and Moonrakers. Come play from 11 a.m. to 3:30 p.m. Saturday, Jan. 21.
Eat spaghetti, support a local family, and maybe win some raffles at the Benefit for Ryan Davidson from 1 to 7 p.m. Saturday, Jan. 21 in the Butler Moose Lodge 64, 225 W. Jefferson St.
The 2023 Wedding Showcase at The Atrium, 1031 New Castle Road, Prospect, invites you to tour their venue for your special day and experience vendors. You must RSVP before the event, which runs 3 to 6 p.m. Saturday, Jan. 21. For information, call 724-355-4599 or email at weddings@eislerfarms.com.