Knoch sixth-grader to be published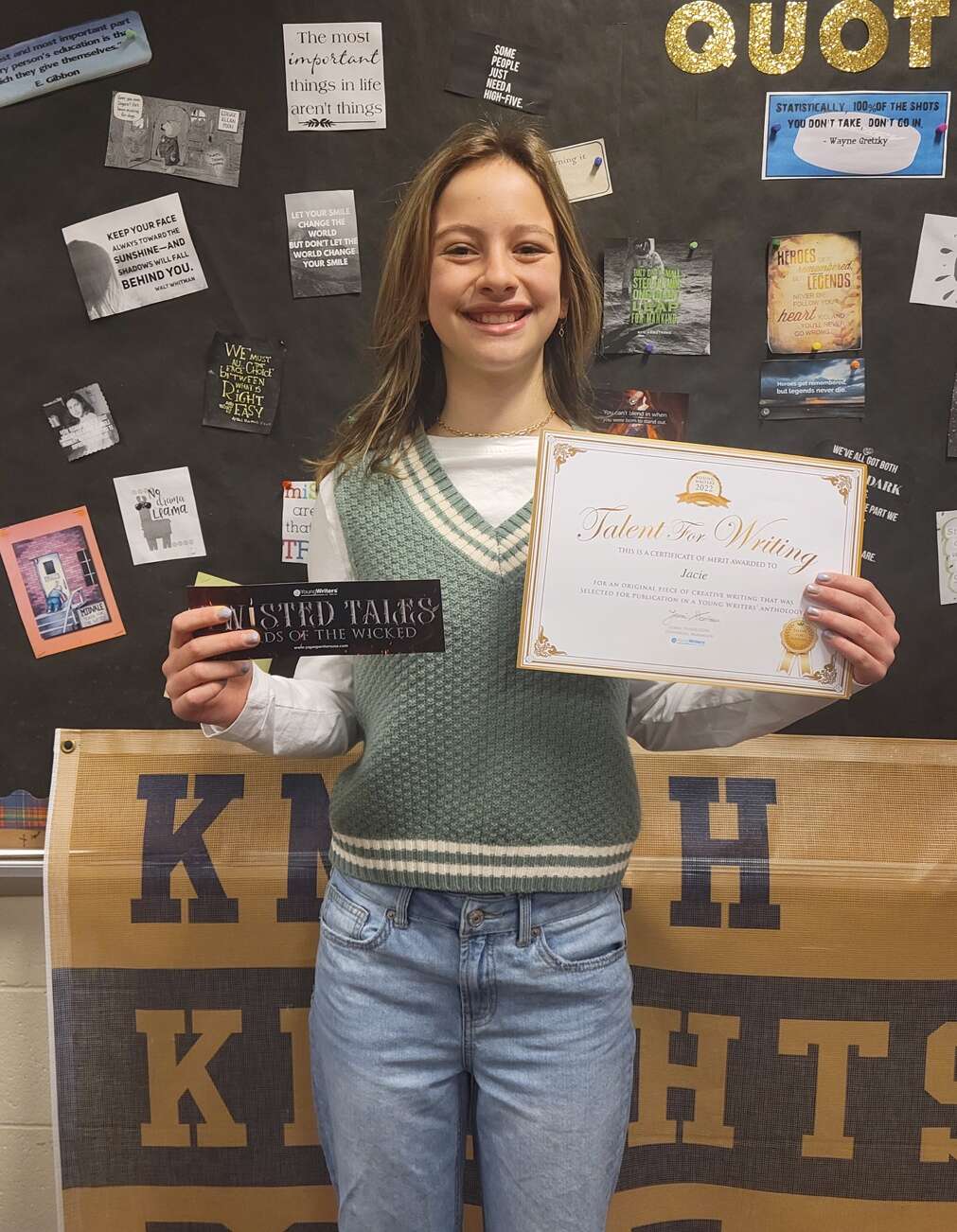 Jacie Jacobs, 11, has always liked to write fanciful stories, even as a very young child.
Now, all that experience has paid off.
Jacie, a sixth-grader at Knoch Middle School, will have her "mini-saga" published by Young Writers.
Young Writers, based in England, encourages young writers to read, write and enjoy poetry as well as creative writing.
Student works are published by the company to boost confidence, nurture creative talent and showcase creativity.
Jacie's tale, "The Real Housewives of the Tower," is a mini-saga because it is 100 words or less, which was a requirement for submitting stories to Young Writers for publication.
The theme of this year's publication is "Twisted Tales," so Jacie's story fits right in.
She tells the tale of Rapunzel from the villain's point of view.
In "The Real Housewives of the Tower," Rapunzel and her impossibly long hair do not escape the tower, Jacie said.
"My friends and I joke about Rapunzel, so I thought 'Why not write a story about it?'" she said.
Jacie, who was "really, really excited" when she learned her story would be published, said she loves to create scenarios using her imagination.
"You can make your own world and your own story out of an idea," she said.
Once "Twisted Tales" is finished, it can be ordered online.
Jacie is the daughter of James and Jessica Jacobs of Jefferson Township. Jacie's mother is a special education facilitator at Knoch middle and high schools.
"I think writing is important in any job," Jessica Jacobs said. "In anything you do, you need to write well."