Parents lament behavior issues at Butler high school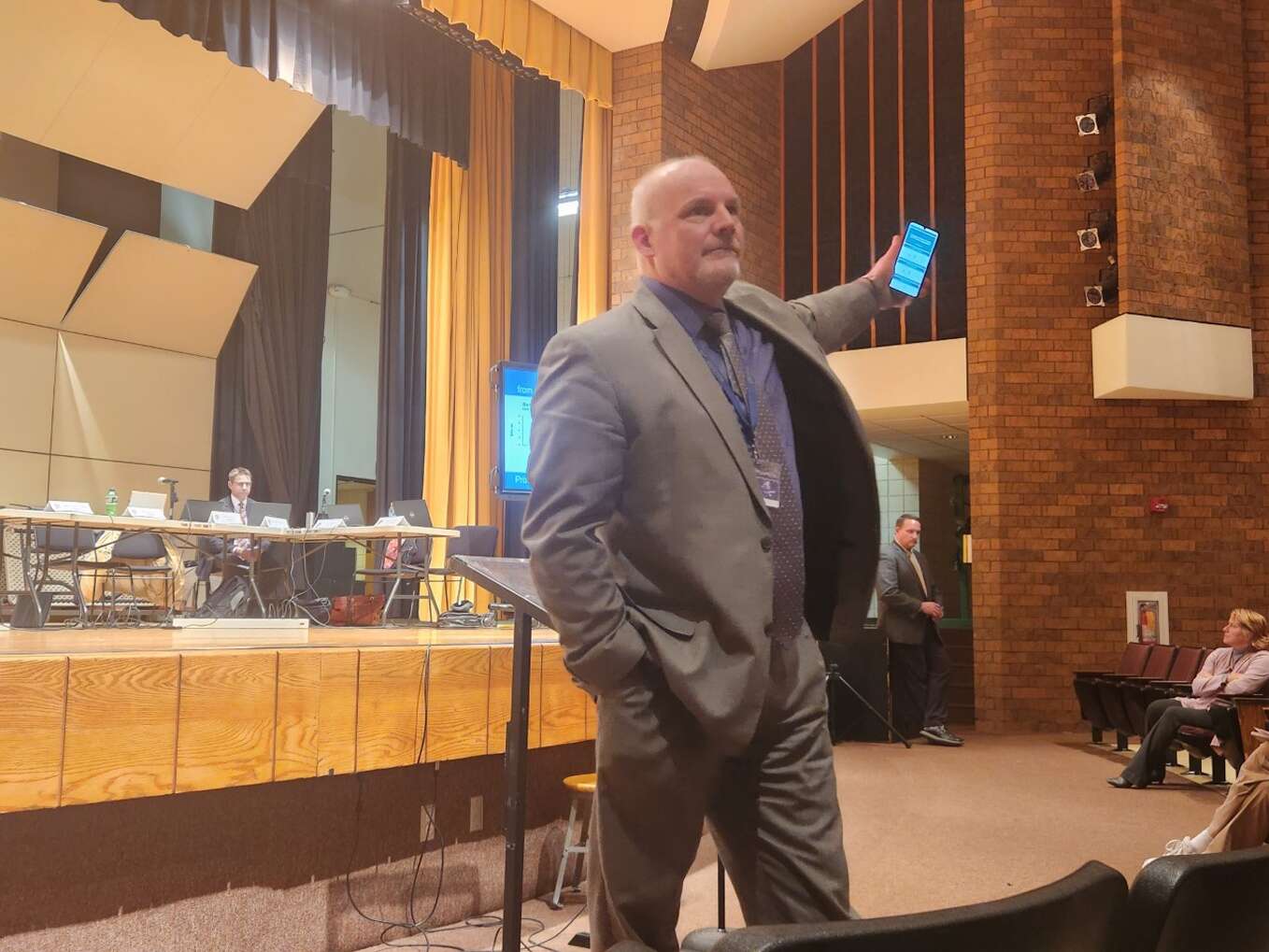 BUTLER TWP — In a sometimes raucous meeting Monday, parents of Butler teens shared problems that students have mentioned to them about physical aggression and bullying in school.
These happened especially at Butler Intermediate High and Butler Senior High schools, according to several people at Monday's meeting of the Butler Area School Board.
Brian White, superintendent, sent out two letters in the past month to families of students in the district regarding the increased number of behavioral problems, some of which have escalated to criminal behavior.
Parents spoke at the meeting and told the board members about fights their children have been involved in or seen, verbal insults and bullying taking place on school buses, and drug use.
White said at the meeting that district administrators plan to form a group made up of school officials, parents and community members to address behavioral problems proactively. The co-principals of the school, John Wyllie and Jason Huffman, would also meet with parents following the meeting to discuss further information about their students specifically.
"We are going to make a lot of changes; we can't tolerate what's going on," White said. "It's also important to understand that we need your help. This doesn't start at school. ... School is a reflection of the community.
"We are going to be putting together essentially a group to collaborate to hopefully get things changed."
A first letter sent by White the week of Oct. 31 said the district was aware of behavioral problems, and administrators met with law enforcement officials Oct. 28 for help in dealing with potential criminal behavior.
The second letter, sent last week, said the district plans to hire a second dean of students for the high school, increase compensation for teachers to voluntarily supervise hallways and other areas, establish a lunch detention program and have a Board Certified Behavioral Analyst at the school to train the high school's advanced tiers team.
Parents at Monday's meeting expressed frustration at the school board and district administrators that the students participating in bad behaviors were still in school, and that other students were suffering because of it. They said the school buses and cafeteria were particular areas where these behaviors are taking place.
One speaker said she substitute teaches in the district, and also has grandchildren in its schools. She said she had difficulty instructing a student with a cellphone to put the phone away or give it to her while in class, and told the board she would like to see a stronger policy on phones put in place throughout the school district.
Addressing the attendees of the meeting, Wyllie said that out of the 2,003 students at the high school, 1,742 of them have not had disciplinary referrals this school year. Of the students who have had referrals, 19 students have had six to eight referrals, and another 15 have had nine or more.
Wyllie said the school administrators know who the students causing most of the disruptions are.
"We have identified those students, and they are under closer supervision," Wyllie said.
Huffman told attendees that the majority of the physical altercations that take place at the high school begin with off-campus activity.
Some parents at the meeting asked that the district bring in administrators from the intermediate school to address issues at that school.
Huffman also said the "traditional" role of educators has changed over the years, and the district is adapting to the new needs of the campus population.
"We are taking Safe2Say reports at 12 at night, Saturday morning, Saturday evening," he said. "When parents or students or community members report instances that come to them that come to our security, they are shared with us; we are on the phone and we are trying to figure out a solution to the problem."