Magazine selects Seneca school for 'groundbreaking inventions' list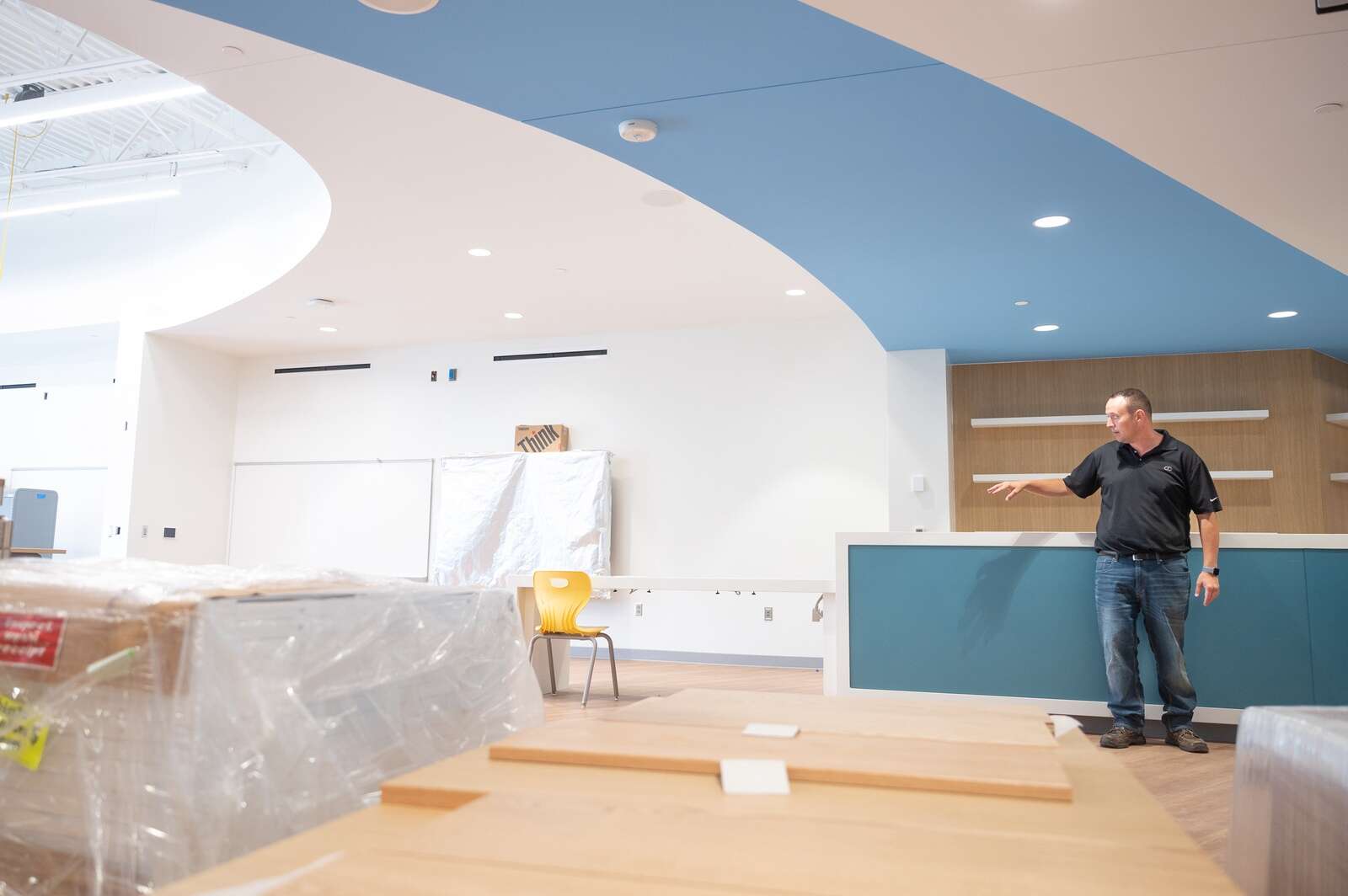 Collaboration with the Pittsburgh Children's Museum and the careful consideration of the educational potential in every space at the new $63 million Ehrman Crest Elementary and Middle School has paid off for the Seneca Valley School District, where administrators were cheering on Thursday.
That's when Time magazine announced the unique school has been included in the publication's Best Inventions of 2022, in which 200 "groundbreaking inventions" worldwide are highlighted for their impact in their categories.
Of the 26 categories, Ehrman Crest found itself listed first in the "Design" slot.
The magazine said Ehrman Crest, which is in Cranberry Township, "features harmonic walls that educate about sound, fractions and energy; graphic walls with animals and numbers; and magnetic walls that let kids study local ecology."
Time, in its description of the school, also touted the "art wing that doubles as a storm shelter" and added Ehrman Crest "models the future of educational institutions."
The magazine also appreciated the collaboration between Seneca Valley educators and administrators plus project architects from CannonDesign and the Pittsburgh Children's Museum in their quest to create a new kind of school.
"We looked at the drivers that make a great school, getting kids to want to come to school and making an interactive space," said Jeremy Dwyer, CannonDesign project architect for Ehrman Crest.
"Kids love to go to the Children's Museum, so we took that energy and curiosity and brought it into a school so the kids would have the same desire to go to school," said Dwyer.
He said the particularly satisfying aspect of being recognized is that no one in the school district applied for the honor.
Dwyer said Time magazine editors discovered an article on Twitter about Ehrman Crest's innovative design and included it in the contest.
"We were notified a couple months ago that we were going to be selected," Dwyer said. "We were going crazy, because we had no idea."
"That's the icing on the cake, because lots of times you solicit for awards, and we didn't do that on this project," he said.
Dwyer said the magazine designation is the highest accolade in his architectural career.
"I'm ecstatic," he said. "It's nice to be recognized for pushing the boundaries and creating that new space."
Tracy Vitale, Seneca Valley superintendent, is equally thrilled by the designation.
"I am incredibly proud of this designation," Vitale said of making the Time list. "We approached the design of Ehrman Crest with the intent to create a space that, in and of itself, was an interactive teaching tool."
She said the school contains learning opportunities in the flooring choices, walls, window panes and even the canopy covering the outside entrance.
"We believe this announcement reinforces our efforts, and we are pleased that we can serve as a model facility for other K-12 schools across the country and even the world," Vitale said. "It's an exciting time to be a part of Seneca Valley."