Lewandowski takes over as BC3 hoop coach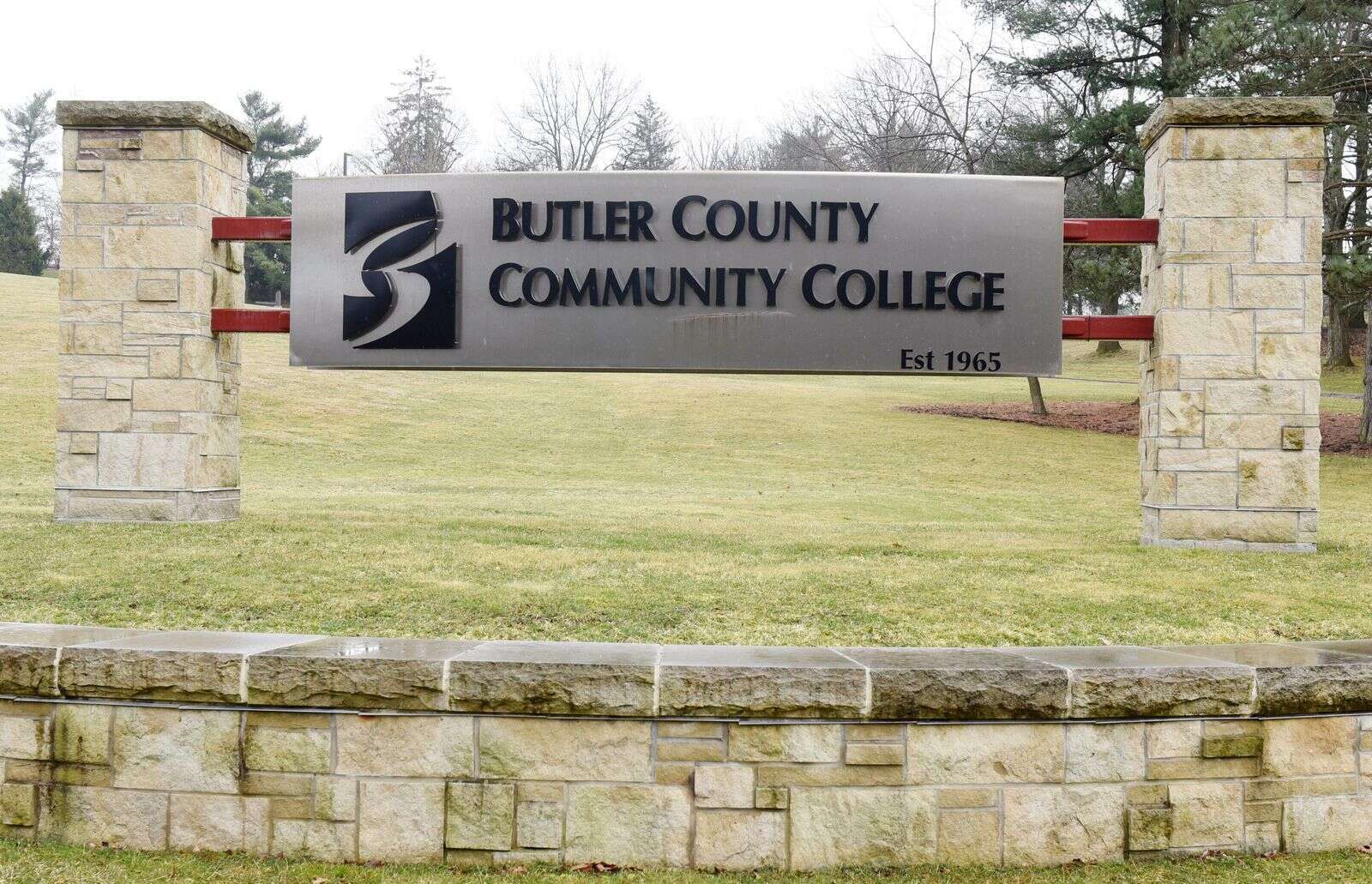 BUTLER TWP — With players averaging nearly 6-foot-4, the 2022-2023 Butler County Community College men's basketball team is the program's tallest in at least 10 years, and will look up to a BC3 All-American with three gold medals who is entering his first season as interim head coach.
Between 6-0 guard Dylan Hutcherson and 6-9 forward Jason Baker stand six other first-year BC3 players seeking the program's seventh Western Pennsylvania Collegiate Conference championship and first under Joe Lewandowski.
"Size definitely does help," Lewandowski said. "If you have size with skill, then you are better off. … Our guys are tall and they're skilled. And I think that gives you an advantage. Now, the question is going to be, any time you are bringing a new team together, can you get them to create that chemistry that you need to be better than the sum of their parts?"
Lewandowski succeeds Dick Hartung, who stepped down in March after 29 seasons as head coach. Lewandowski played under Hartung and in 1995 became the second of the program's 10 National Junior College Athletic Association Division III All-Americans.
Lewandowski was head coach of the men's basketball program at Point Park University for four seasons. He led the team to four postseason appearances and, as a coach with USA Basketball, has received three International Basketball Federation gold medals in 3-on-3.
BC3 returns 6-3 forward-guard Troy Loughry, who was third in scoring for the Pioneers last season at 14.7 points per game; and 6-3 forward Austin Rodgers, who was tied for first with 13 blocked shots.
"Troy was successful last year, which is huge when you come back and have that experience in the league," Lewandowski said. "Austin probably did not have a big role last year, but he played well. And he's tough. And he embodies all the things that you like."
BC3 welcomes sophomores Baker; Derrick Anderson, a 6-2 guard; Cole Rodgers, a 6-3 forward; and freshmen Hutcherson; Spencer Langas, a 6-3 forward-guard; Kevaughn Price, a 6-3 forward-guard; Todd Simons, a 6-4 forward-guard; and Anthony Watson, a 6-2 guard.
"We're tall," Loughry said. "We're quick. We're fast. This is a highly skilled team. You have players who are 6-2, 6-3, 6-4, even 6-9, who can all handle the ball. They can all shoot the ball. We can play."
Price was a player on a Bishop Canevin squad that in March won its first PIAA Class A championship in Hershey. He later received first-team all-state honors by sports reporters voting statewide.
"We have a lot of talent," Price said of BC3. "Once we get going, our chemistry is going to keep getting better and we are going to be a tough team to beat."
The Pioneers last won the WPCC title in 2019, a season in which Joel Stutz passed Lewandowski's brother, Bryant, as the program's all-time leading scorer.
Anderson is a graduate of Boardman (Ohio) High School; Baker and Hutcherson, of Kiski; Langas, of Slippery Rock; Loughry, of Grove City; Price, of Bishop Canevin; Simons, of Austintown Fitch, Ohio; and Watson, of Bethel Park.
Simons in 2021 broke a 66-year-old record and became Austintown Fitch's career scoring leader.
The Pioneers open their 19-game regular season at 3 p.m. Nov. 5 at Penn State DuBois. Their first home game is at 3 p.m. Nov. 19 against Prince George's Community College, Largo, Md., in BC3's Field House.