Lifesteps: Helping along life's journey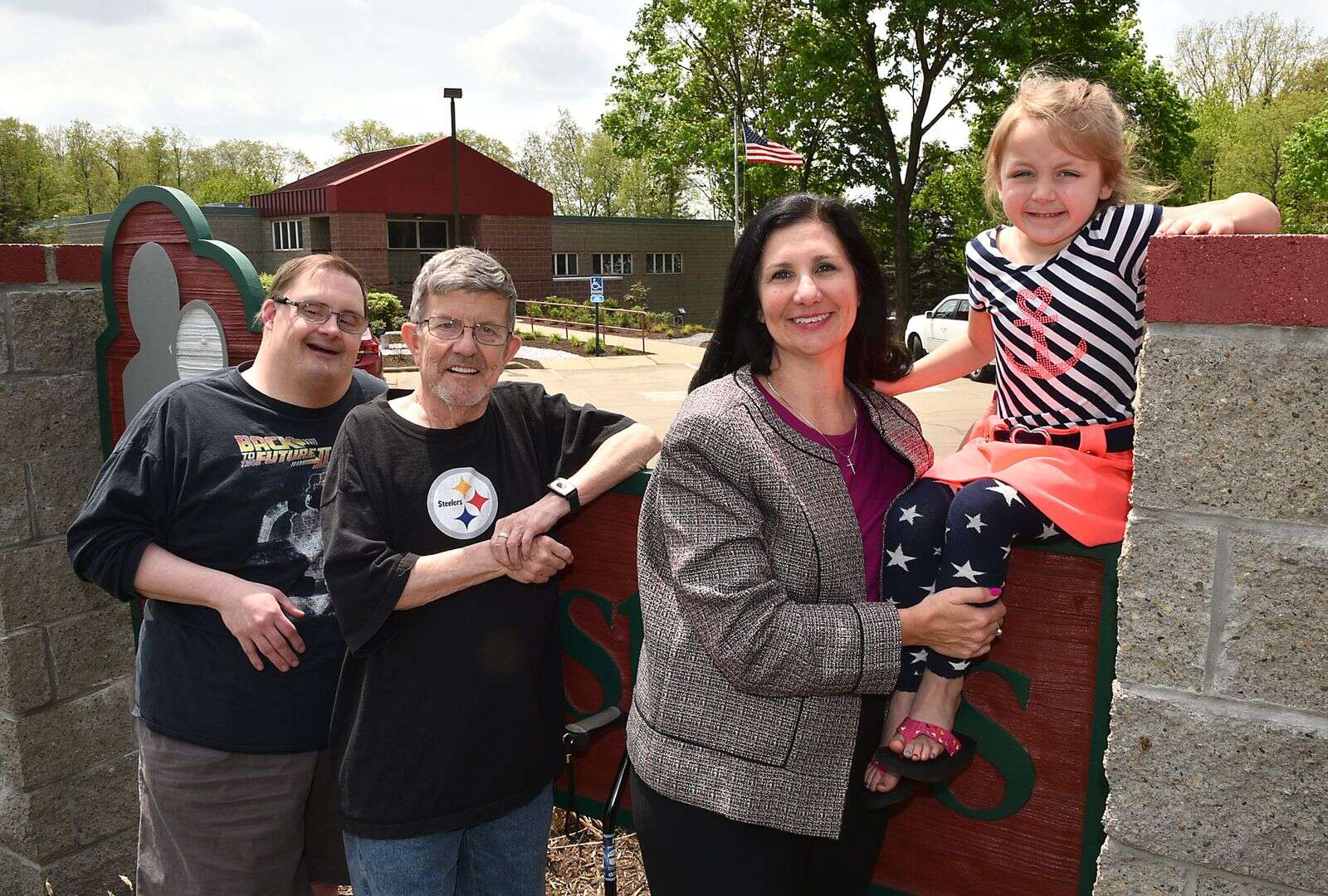 In the frenzy of modern life, it is easy to forget that no one has to face it alone.
And nowhere is that creed more acknowledged than at social services agency Lifesteps.
"Helping Along Life's Journey," its motto states.
"Lifesteps has a rich history of helping individuals and families with life's changing needs for nearly a century," said Karen Sue Owens, Lifesteps president and chief executive officer.
Founded in 1923 as part of the National Society for Crippled Children, community support — especially from Rotary clubs — expanded its initial eight programs fivefold.
"In 1991," Owens said, "the organization became known as Lifesteps Inc. and now provides over 40 programs and services throughout Western Pa."
These services reflect the needs of the community at every chapter of life.
"Lifesteps offers free child developmental and autism screenings, early care and education for children of every ability and free child care and/or preschool for eligible families," Owens said.
Families working to bridge division or separation can find solace in Lifesteps' Families Forever program, a four-hour seminar helping adults meet these changes in a healthy, informed manner.
"Services for adults with disabilities and those with intellectual or developmental disabilities — including autism — cover employment services, day programs and residential or community homes," Owen said.
For seniors, Lifesteps offers an adult day health care service. The service is designed for seniors who are not ready for 24-hour care but need nutritional support, medical or personal care services, socialization and daily activity.
"Each year, we positively impact and change the lives of thousands of individuals and their families," Owens said.
The center's work speaks for itself. The website highlights a series of success stories. These span adult health care services for loved ones struggling with dementia to the journey of a young adult with cerebral palsy and intellectual disabilities entering the workforce.
"Lifesteps believes all people with special needs have the right to live to their fullest potential," Owens said. "Each individual, regardless of ability, should be treated with dignity and encouraged to live their life to the fullest."
The agency provides these opportunities through 59 locations.
The central office is at 383 New Castle Road, Butler Township, and Lifesteps provides services in Allegheny, Armstrong, Beaver, Butler, Indiana, Mercer, Lawrence, Washington and Westmoreland counties.
Its staff numbers more than 600, with a fleet of 76 service vehicles, all dedicated to assisting the large region.
"We are comprised of caring, committed and compassionate staff who foster independence and provide exceptional care and support to all we serve," Owens said.
Lifesteps is an active member of the community it serves. "We're looking forward to our Election Day 63rd annual Pancake Festival in partnership with the Rotary Club of Butler," Owens said, "and the Lifesteps 2022 Star Gala — from 6:30 to 10:30 p.m. Nov. 18 at The Atrium in Prospect."
As Lifesteps continues its centurylong tradition of service and progress in Western Pennsylvania, the agency annually reevaluates and expands its repertoire of programs.
"We'll continue to provide the programs and services the community has relied upon for almost 100 years while responding to present and emerging community needs," Owens said. "This could include adding new or expanding existing programs and services."
For more information on Lifesteps' services and events, or for enrollment in one of its programs, go to lifesteps.net or call 724-283-1010.