Allegent Community Federal Credit Union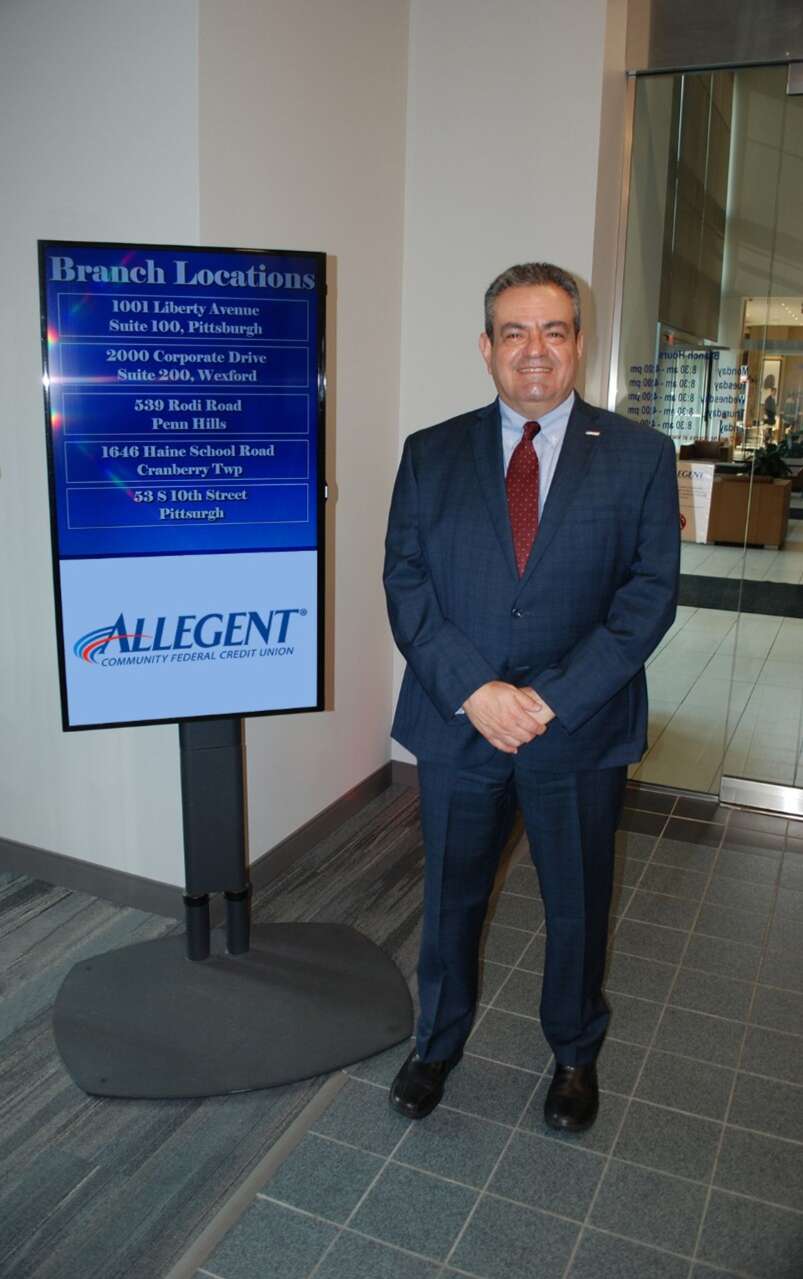 Sponsored content
"Member owned, member appreciated, that's our motto," Allegent FCU CEO, Angelo Lucatorto, said.
Back in 1935, Allegent was established with $70 and 10 members. The original credit union office was situated in the United States Post Office and Courthouse Building on Grant Street in downtown Pittsburgh.
Allegent has grown to 23,000 members and over $265 million in assets, with branches in downtown Pittsburgh, Cranberry Township, Penn Hills, Wexford, and South Side. Unlike your typical bank, credit unions are owned and driven by their members, allowing members to be heard.
Allegent recently launched a digital app to help members manage their accounts. They also provide many of the technological services banks do, such as: Apple Pay, Google Pay, Samsung Pay, mobile deposit and Zelle, a personal payment service that lets you send, receive or request money from friends, family, and just about anyone with an email address or cell phone number.
Allegent also offers all the traditional banking services such as savings and checking, loans, credit cards, certificates, and IRAs. They provide some of the best rates for unsecured, auto and home equity loans, and credit cards.
When it comes to being recognized as one of the leaders in the financial world, Allegent has won numerous community awards. When the members in your community recognize your business as one of the best in the region, people notice.
"We are a responsible member-driven community service organization and an integral part of the credit union industry, with deep, financially sound, responsible roots," states Lucatorto. "Our team is dedicated to serving our loyal membership base. Our goal is to put you in the best financial position, tailored for you, in this ever-changing financial world. Honest, up-front member service is our way – the Allegent way."
This article was submitted by Allegent Community Federal Credit Union.