Serving up good health
Penn Township resident Barkley going strong on tennis court at 76
PENN TWP — When Jack Barkley was in the Navy, he served his country.
For 53 years since, he's been serving tennis balls to friends and acquaintances — old and new — and loving every minute of it.
"I learned the game when I was in the service," Barkley, 76, of Penn Township, said. "I was a supply officer stationed in Norfolk, Va. There were tennis courts there, and we started playing during our time off.
"It was something to do."
And he's never stopped.
Barkley and his wife of 54 years, Judy, live less than a mile from Butler Country Club. He plays tennis at the club three or four times a week. He organizes Senior tennis events on those courts.
"We used to get 30 Seniors together to play on a given evening," Jack said. "Now it's closer to 20, and the ages range from 45 to over 70. Most of us are retired."
Jack and Judy Barkley were high school sweethearts at Butler. They've played tennis together for decades. Their children, Jay Barkley and Jenny (Barkley) Ivory, also play. Jay's two children play tennis, as well, and Jenny's daughter, Emily Ivory, plays on the Grove City College women's tennis team now.
"It's a tremendous sport, because you can play it forever," Judy Barkley said. "Getting proper exercise is the key to longevity. You have to get up and stay active as you grow older.
"If I went to the gym every day and worked out, it would feel like work to me. Out here on the court, we're having fun, running around, moving laterally, hitting the ball, reacting to shots ... next thing you know, we've gotten quite a workout in without even knowing it."
Jack says he plays tennis with people of all ages, including his children and grandchildren. He's gone to the Treesdale courts to hit with grand-daughter Emily from time to time.
He plays golf as well. Jack is teaching a good friend, Valencia resident Ken Saban, how to play golf now. Saban is 74.
"Jack is a great golfer," Saban said. "We've known each other for 20 years now. He's very active and offered to teach me how to play. You're never too old to learn something new.
"We've been playing doubles together for as long as I've known him. Tennis has given us a lot ... exercise, friendship, camaraderie, just staying active. It's something we look forward to doing."
Barkley recalled when the tennis clubhouse overlooking the BC3 courts was a small barn to store golf equipment. From there, it developed into "a tennis shack," he said.
"It took time, but tennis developed here," Barkley said. "(Country club tennis director) Whitney Snyder has had a lot to do with that."
Snyder has been running the tennis program at the Butler Country Club for more than 30 years. Jenny Ivory was one of his first assistants.
"It feels like we've been coming here for life," Judy said of the club courts. "Tennis is a wonderful lifetime sport. It's an individual sport and most kids are into team sports, but this sport keeps on going.
"Jack and I have met so many good friends through tennis. This game has been good to us."
Barkley helps organize a group of senior citizens who play at the club courts every Thursday night. The number of players range from eight to 16. A group of local Senior tennis players travel to Hilton Head, S.C., the first week of May for a tennis vacation at the Island Club there.
Retired for nine years following a career as a financial adviser, Barkley volunteers part of his time to the Lighthouse, driving a truck route for that organization and picking up food for local food banks.
Between that, playing tennis and staying involved with family, "I always find time to take a nap," he said, laughing.
"For as long as I've been playing tennis, all these years ... I really should play better," Barkley joked.
Overall, tennis has provided the Barkley family with a lifetime hobby, physical fitness, social activity and a lengthy list of friends.
"It's served us well," Judy said.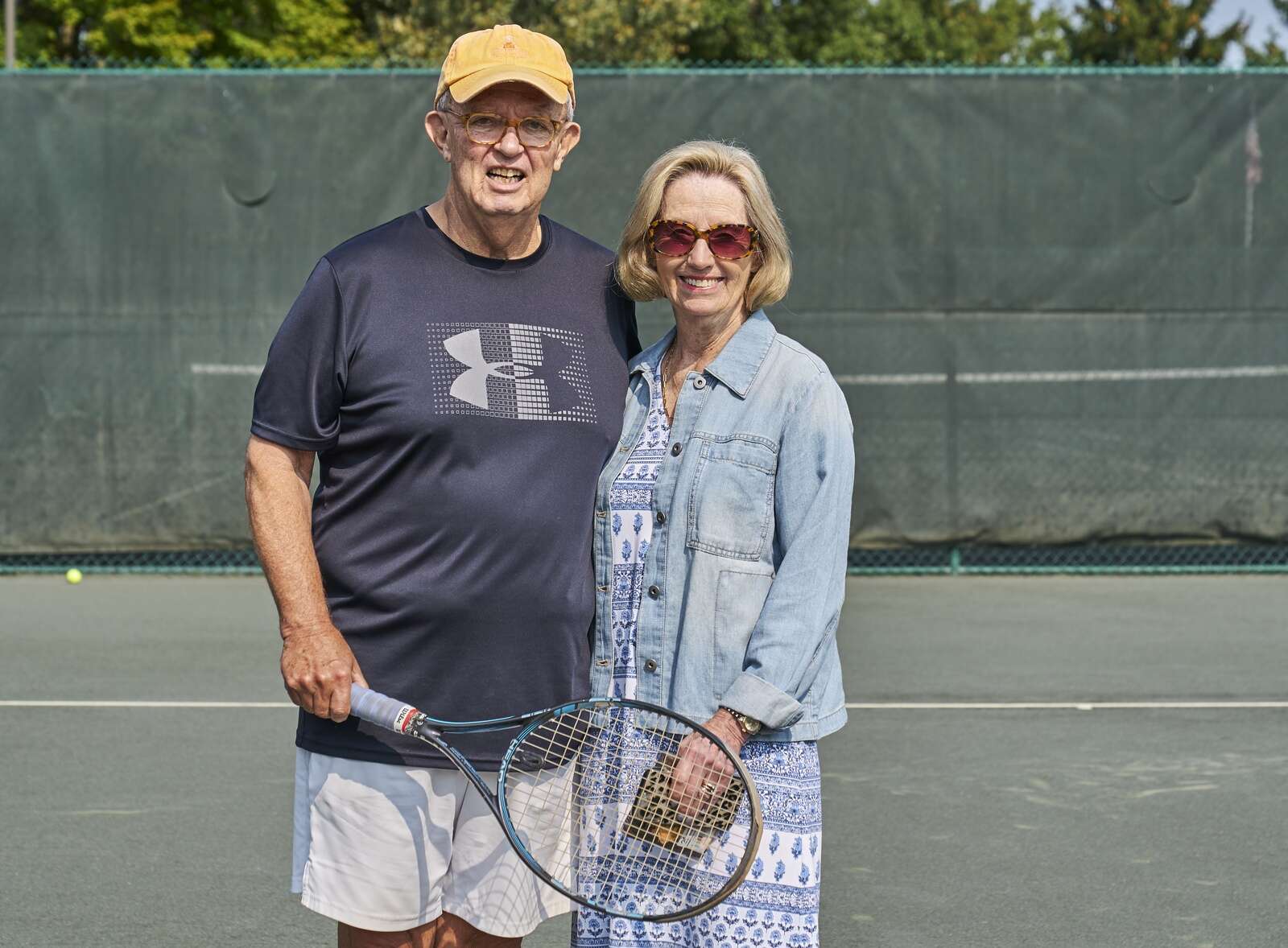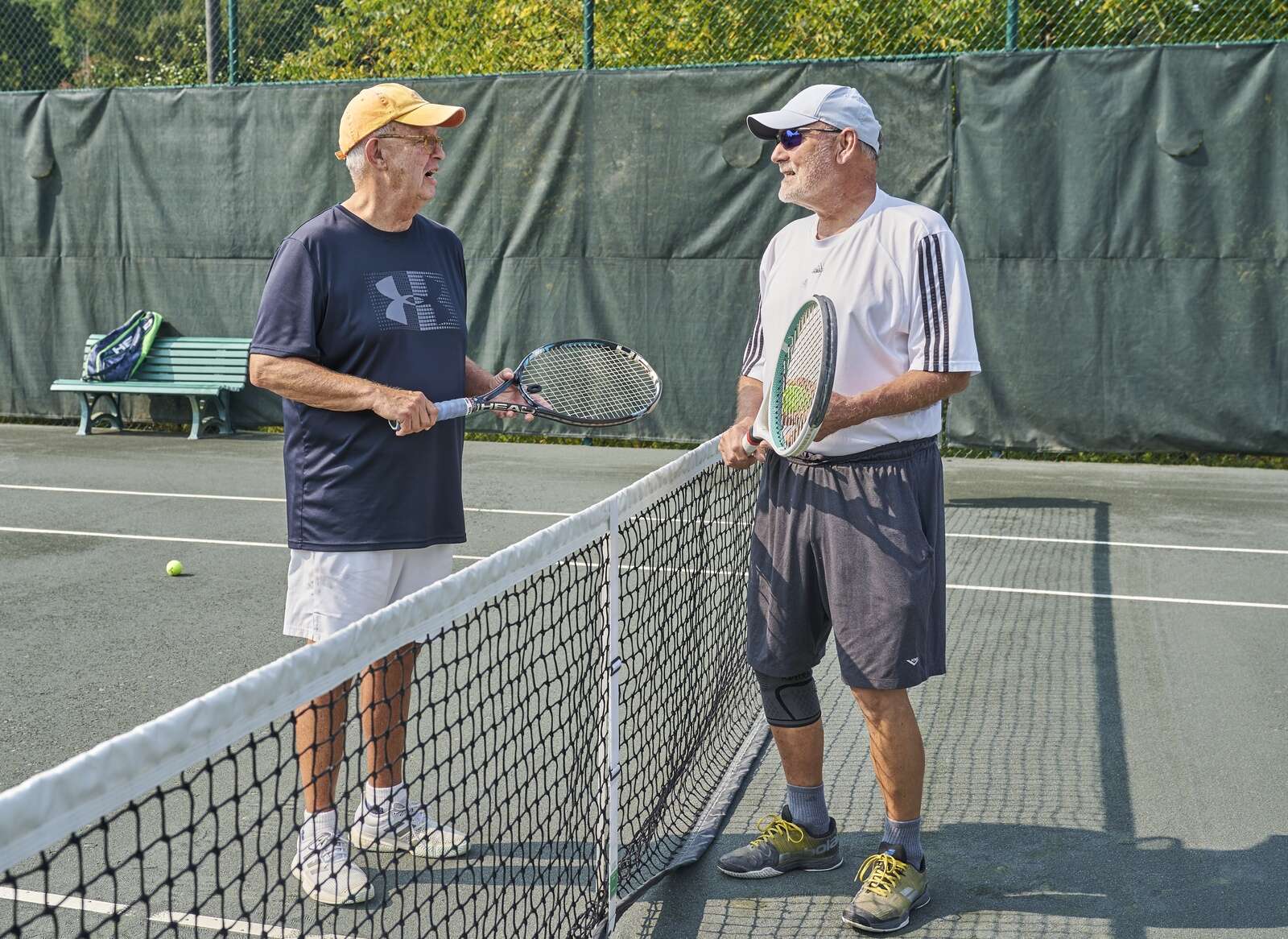 More in Special Sections