Replacing windows helps with warmth, heating bills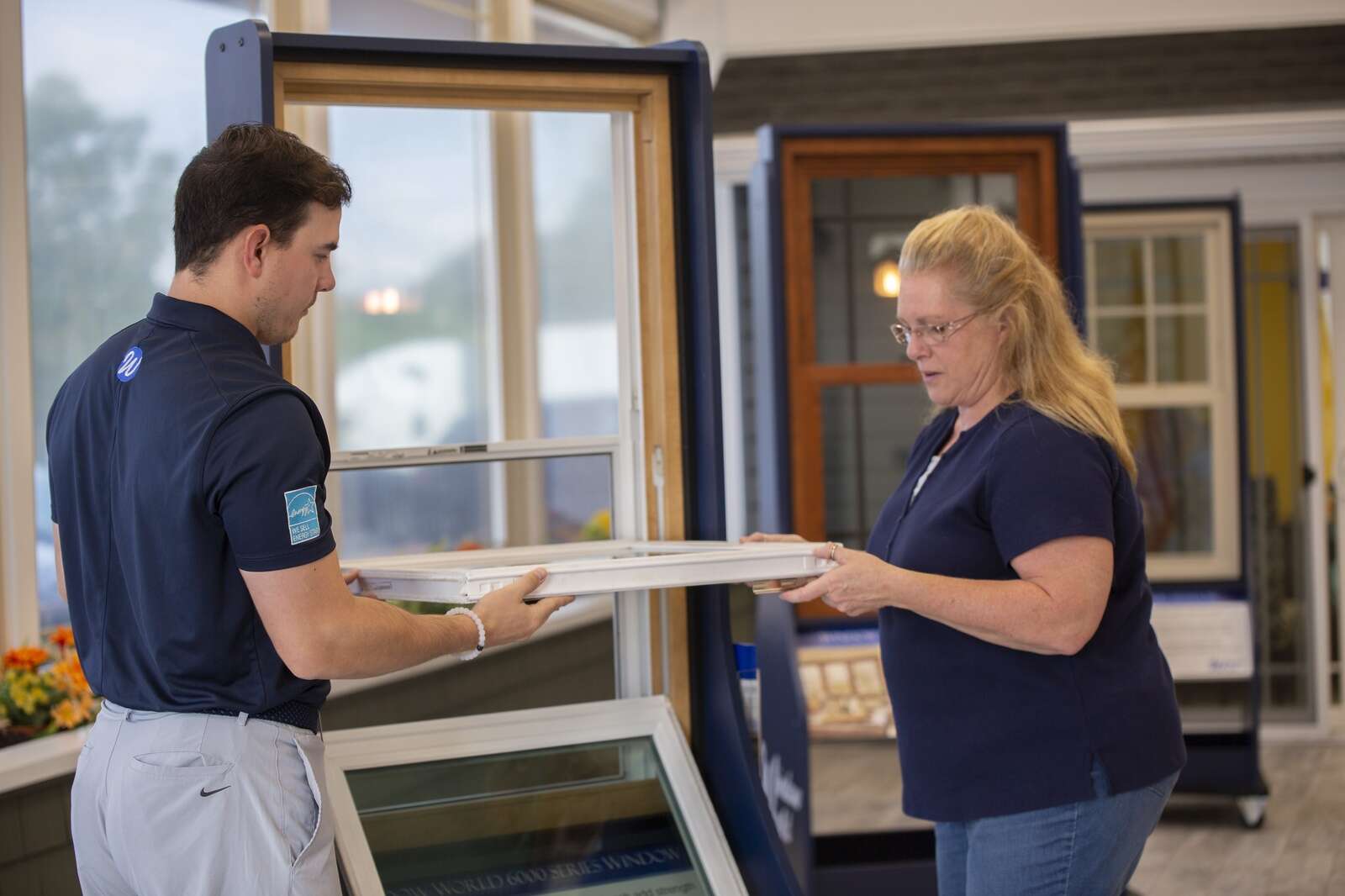 As the weather cools down in Butler, residents may reflect on the rising costs of heating their homes every winter. Replacing windows can help to efficiently keep warmth within your walls, according to local industry representatives.
Matt George, owner of Butler's Window World, said replacing windows in your home should not be a common occurrence.
"Once you replace them, you won't have to again in your lifetime," he said. "Once it gets cool, people remember how high their heating bills were last year."
Window technology has advanced significantly over the years, George said, and customers have way more options that can increase efficiency.
For example, insulated windows have two panes of glass with argon gas injected between the panes. The coating keeps heat out in the summer and and inside in the winter.
"The window is more dense, and pricing has become more reasonable over time," he said. "Efficiency is our main driver of the industry right now, but we're also focused on looks."
There are over 100 ways to customize windows in the home, he added.
"A double hung window is what you'll see the most of when driving around Western Pennsylvania. That's a pane on the top and one on the bottom," he said. "But there's bay windows, garden windows, awning windows you can use a crank to open."
According to George, a small percentage of buyers are also choosing to add color accents to their windows. He encouraged people to think about what's going to add the most resale value to a home if they want to add a pop of color.
"Lots of people doing new construction homes will do a tan or white window ... that's going to be the largest pool of buyers," he said. "We deal a lot with people remodeling, and we'll show you what's available. Say I'm going to paint my house red, and I want green windows. It can be done; it's kind of a niche."
For added security, George said having a warranty on your window is a good investment.
"Any company that's honest will never tell someone nothing is going to break," he said. "We warranty things because of life. For a first homeowner, we'll cover you as long as you own the home. If you're playing baseball in the backyard, put a baseball through the window, we'll cover that free of charge."
The fastest window installations will take place in late winter or early spring and can take anywhere from two to five months. "Unfortunately, most people don't deal with replacement until it becomes a problem," George said. "It takes two months from ordering to getting them installed, the industry has gotten better since the pandemic."
Due to labor, material and supply chain shortages, replacement prices have gone up the past two years, George said.
"It's the same as almost every other industry, the cost of shipping has gone up and that causes ripple effects," he said.
Cost can be a sticking point for some customers, but George said Window World's motto is to be the best for less.
"We're saying you get the best quality and the best installation for the best price," he said. "We tailor the experience to the needs and wants of the customer and do our best to work with them and give them what they want."