Schools plan uses of grant funding
In the upcoming year, Butler Area School District's buildings will see upgrades to entrances and exits. Classroom door locks will be replaced, and some schools will receive new public address systems to be used for emergency announcements.
Through funding from a new grant program, Butler Area and other school districts across the county will see various new programs, equipment, and approaches to address safety and mental well-being. Pennsylvania school districts have the opportunity to use funds from the state Commission on Crime and Delinquency for improvements and expansions to school security and mental health offerings.
As part of the 2022-2023 state education budget, schools were allocated funding from the School Safety and Security Program. Across the state, the funding amounts to $190 million, with $95 million going toward mental health initiatives and $95 million going toward physical security enhancements.
Districts were required to submit requests for using the funding by Aug. 31. While each school district was guaranteed to receive their allocated funding, the specific programs, upgrades, or equipment that the funds are spent on must be approved by the state based on specific criteria. Schools received varying funds based on a base amount of $100,000 combined with an analysis of their average daily membership.
Butler Area School District
At Butler Area, adding card reader access controls, PA system upgrades, and classroom door lock upgrades will take up the security funding block of $196,643. The remaining $196,643 allocated for mental health is expected to be used for a variety of mental health program expansions, superintendent Brian White said.
"We are adding more psychological services, and we requested staff training, and social services support," he said. "Part of what we are trying to figure out is whether it is best for us to have a social worker or contract with someone else who has a social worker."
The district currently has one employee certified as a social worker, but who currently serves primarily as a homeschool visitor. Having an on-staff social worker would help Butler Area more quickly address families and students who may be struggling with their life circumstances, White said.
"There's tons of barriers sometimes, and each one is unique, but unless someone has the time to sort through what the barriers are, we aren't able to connect them to the resources," White said.
He cited the hypothetical situation of a child who might not be hitting the government threshold for chronic absenteeism from school, but whose family might still need "a little support."
"We think we can help them remove some barriers and make some choices that would help them and their family and their kids," he said. "We have a variety of committees and safety committees, and we had needs identified before this money was identified, so we knew where the priorities were."
White expects to hear back about whether the funding uses will be approved in the next several weeks.
"They told us we will be able to revise things with this, so it's not set in stone," he said.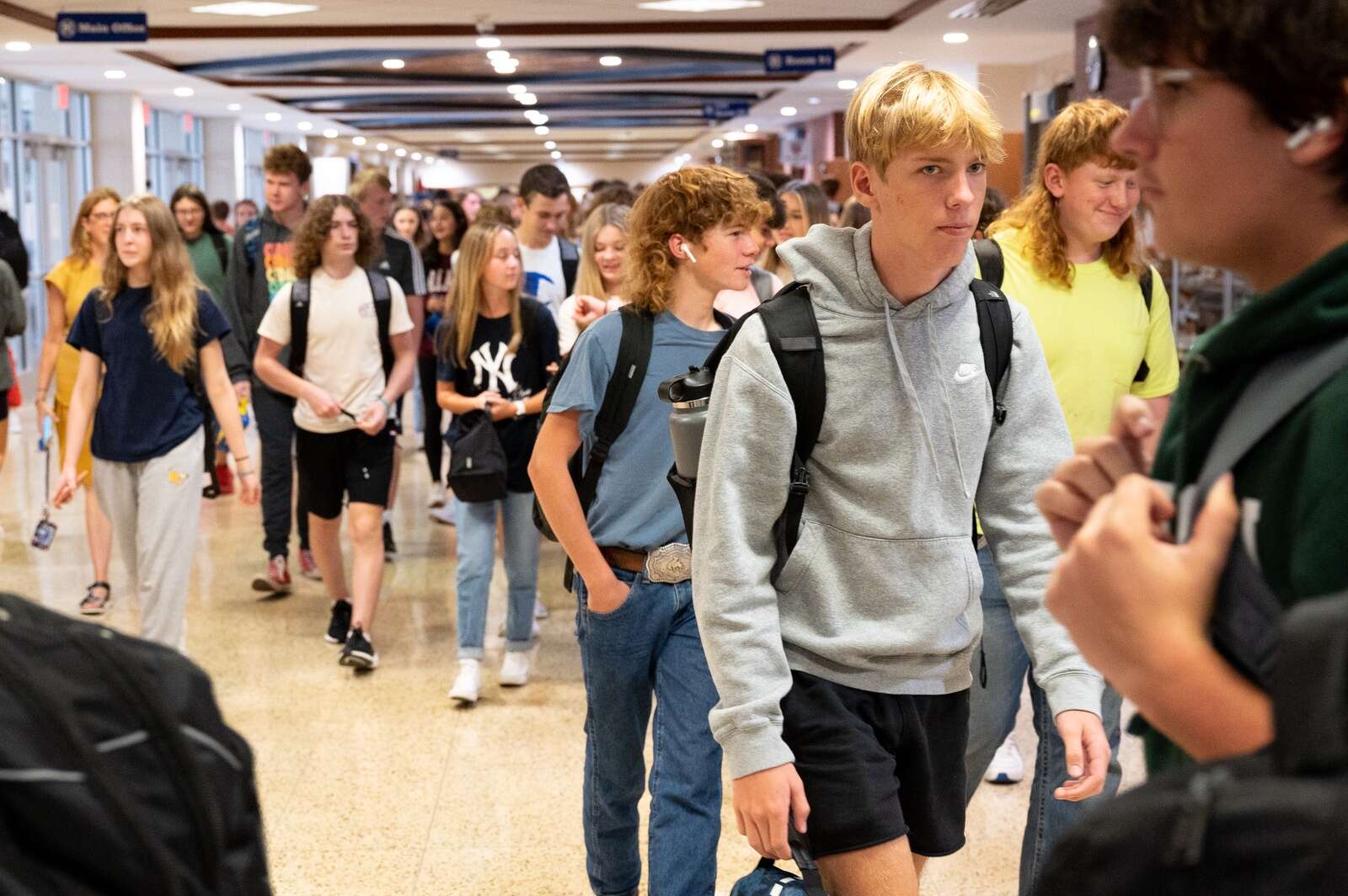 Mars Area School District
At Mars Area, business manager Debbie Brandstetter said the district plans to use the mental health funding to hire a behavior specialist and a psychologist. Mars will receive $150,588 for mental health and $150,588 for security.
"Essentially, they would be looking at district-wide needs," she said.
On the security side, the district plans to purchase removable bollards, or concrete barriers, that could be placed outside of buildings to prevent a car from driving into the building, and Bolo sticks, a type of door-stopping barricade lock which works from the inside.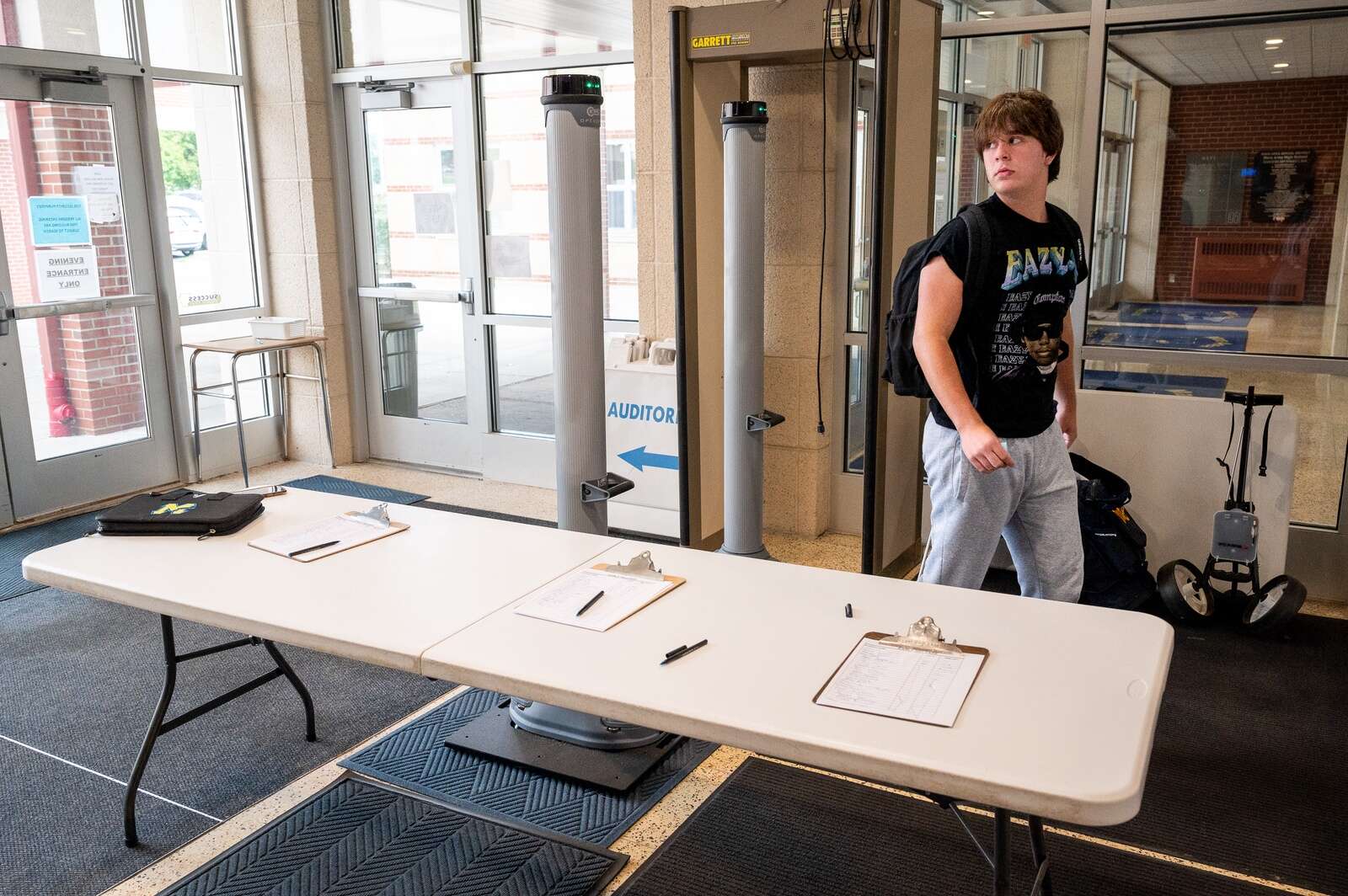 "We are looking to purchase prop alarms for our doors, which is basically an alarm that goes off if an exterior door is propped open, and then card readers that would enable us to secure all of our vestibules," Brandstetter said. "We would create a secure vestibule area, so you would have to be buzzed in, but anyone who is an employee could just use the card reader to get into the building."
The district also plans to purchase new metal detector machines.
"We have six of those in the grant to finish the high school and the middle school," she said. "This would just be a different type of machine that works a little differently than the current ones."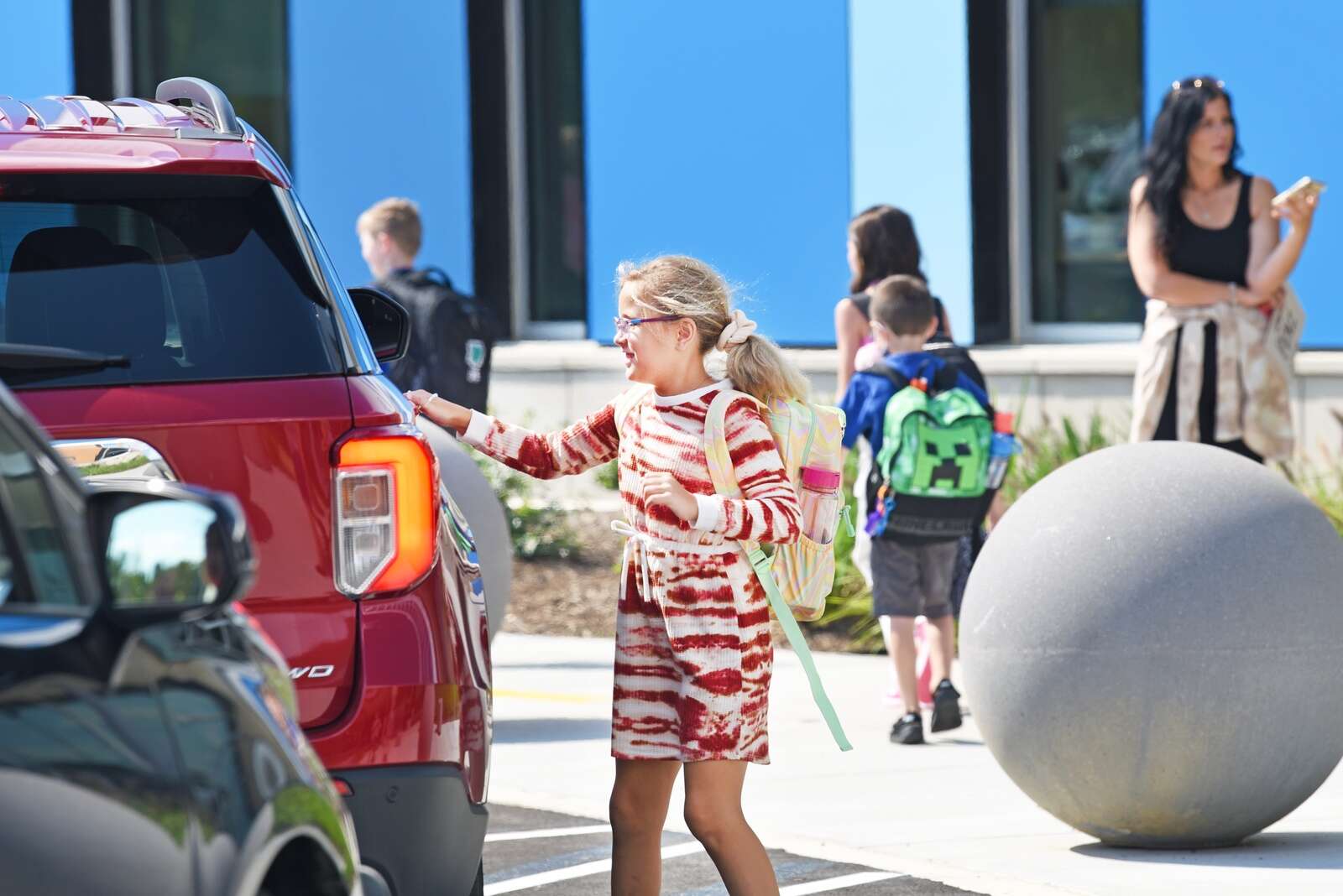 Seneca Valley School District
At Seneca Valley School District, Safety & Security supervisor Jason Young said the security funding of $208,229 will be used for a wide variety of upgrades.
"We are increasing police coverage across the district, including our K-6 schools," Young said in a statement. "We are also improving our physical security, hardware and technology to provide more robust protection. Additionally, there will be increased training for staff and cohesive training with all law enforcement/EMS that would respond to any of our buildings."
Jeffrey Roberts, director of student services, said the $208,229 for mental health will be used to expand resources for both families and children. He cited the Care Solace program, which helps connect families with referrals for mental health support.
"Plenty of people have called their pediatrician or general practitioner for an appointment, but a lot of them have never called for mental health support," he said. "We are proud of this program because not only is it available for our students, it's available for their immediate families. We have parents and older siblings that are taking advantage of it, but it's also available for all of our staff and our families, because these days, not only are our students stressed, but our staff have some of those same stress areas, too."
The district also works with Glade Run Lutheran Services to station therapists in its buildings, he said.
"Families can choose what's most appropriate for them," Roberts said. "Some of our students have really packed schedules, and so getting therapy at school just isn't practical, and some families would prefer to do that in the community, so we want to support them either way."
The district also plans to use the mental health funds to provide resources for school counselors who visit classrooms.
"Our school counselors provide lessons in our classrooms on things like how to manage frustration, handling needing to wait, managing test anxiety, listening actively, and communication," he said. "Classroom teachers work on those skills (too), but we want our counselors to have up-to-date materials. At a secondary level, some of the topics counselors work with include things like managing test anxiety, recognizing sadness, recognizing anxiety, and for some of our older students, recognizing more significant things like depression or thoughts of suicide."
Paying close attention to mental health is a priority for schools right now, Roberts said.
"Schools are in an interesting spot. Our primary mission is to provide education for our students, but we can't do that if a student is struggling with any number of things, whether it's physical hunger or mental health," he said. "We can't do our job if kids' basic needs aren't being met."
Slippery Rock Area School District
Slippery Rock received $129,750 for security and the same amount for mental health. Assistant superintendent Susan Miller said the district is keeping the future in mind when making decisions about what to do with it.
"With any funding, we appreciate the additional services," she said. "The question always comes, with grant funding, about sustainability. We try to think very carefully about what will best serve our students and what will be sustainable in the long run."
The district plans to hire an additional security guard from Right Arm Tactical to patrol at its campus, bringing the number of security guards up from three to four.
"Right now, they're on a rotational schedule," she said. "This gives us a fourth, so we have one at each of our four buildings."
The district hopes to contract with outside services to expand psychological counseling for students and increase school psychologist time.
"This would be contracting with outside services, so very specific to kids who have a need for psychological counseling in school," Miller said. "That additional time would include academic interventions and behavior interventions. School psychologists can do a lot of different things."
The pandemic has been a cause of stress for students across the county, she added.
"With every other district, I'm sure, we're seeing the impact of the pandemic on kids' mental health, and with the impact of the pandemic, (it's important) to provide multiple means for them to access services. We really try to look at multi-tiered levels of support for our students."