Women's group helps women vets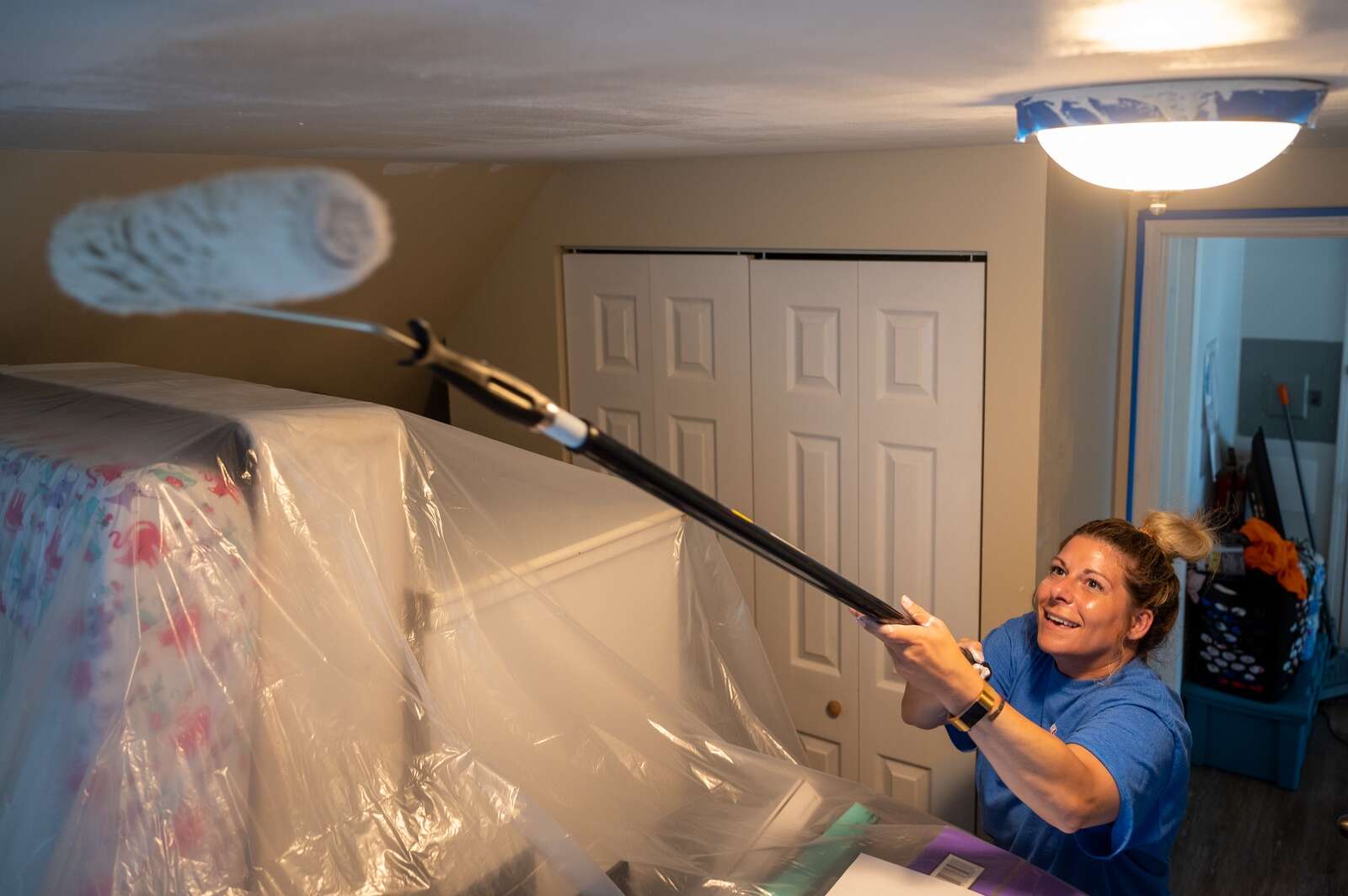 A project on Wednesday and Thursday at Robin's Home proves that women can do anything men can do.
Two different 10-person crews from the Sherwin-Williams Women's Networking Group sanded, spackled, primed and painted five bedrooms occupied by women who have served their country in the military.
Robin's Home director Mary Chitwood said funds were few three years ago when Robin's Home began its mission to provide supportive housing to women veterans, so inexpensive paint was used in the bedrooms.
As Chitwood registered Robin's Home for an account at Sherwin-Williams Paint Store in Alameda Plaza, she chatted with employee Kiara Oesterling about the home and its mission to support female veterans. Oesterling then approached her Sherwin-Williams Women's Networking Group, which completes two or three charitable projects per year in the western third of Pennsylvania.
"It just fell together," Oesterling said. "We thought it very fitting that our women's group is doing a project for women veterans."
A portion of this story is shared with you as a digital media exclusive. To read the full story and support our local, independent newsroom, please subscribe at butlereagle.com.

More in Digital Media Exclusive