Baby formula shortage still causes stress for parents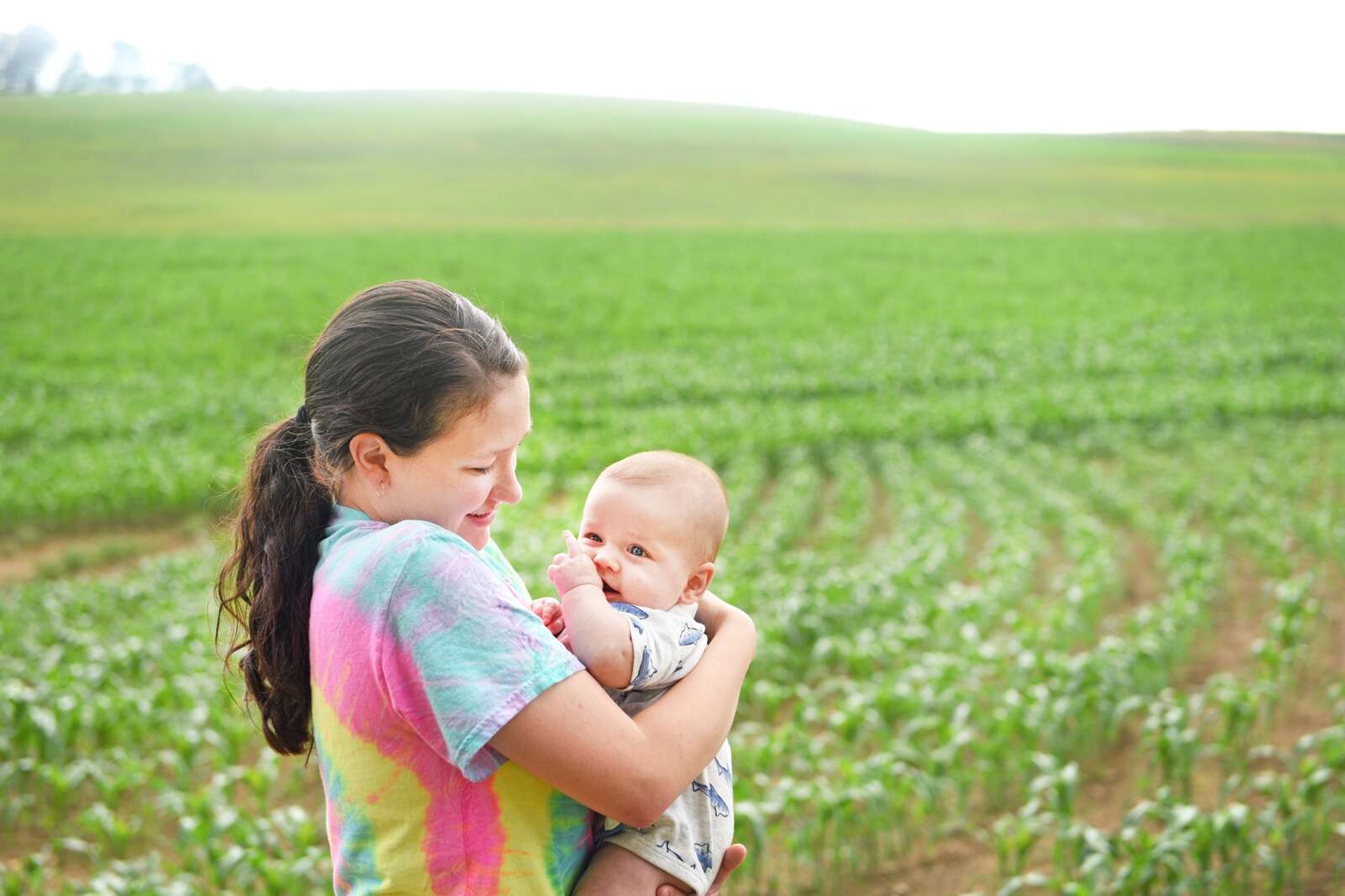 In the days leading up to her daughter Layla's birthday this past Thursday, West Sunbury mom Jessica Rovito felt an increasing sense of anticipation.
"We have her 1-year checkup next week, and typically, they transition them away from formula and onto whole milk at that point," Rovito said. "That's a little exciting, because I won't have to worry about this anymore."
Rovito's worries were prompted by an ongoing shortage of baby formula that's persisted in recent months across the county, state and nation.
A February recall of some baby formula products made by Abbott Nutrition — which include Similac, Alimentum and EleCare baby formula — exacerbated worries during the earlier part of the shortage in May. Though the Abbott Nutrition production facility at the heart of much of the shortages reopened July 1, families with infants in Butler County continue to deal with varying levels of availability for the essential product.
Day by day
When Rovito spoke with the Eagle in early May, she was traveling all around the county to look for formula and had begun to try some samples of different formula brands from her pediatrician.
She ended up switching brands.
"We did have to switch the kind of formula that we were giving my daughter, just because the sensitive was not available anywhere," she said. "Now I see sensitive on the shelves here and there, but it's a newer brand of sensitive — they don't have the kind that we always used."
Rovito has had to "rely heavily on her family" to find out where formula is available. She also belongs to Facebook groups where moms let one another know where different brands of formula are being sold. Some moms in the group even buy formula for other moms in need, she said.
"It is a little bit easier, but it is still difficult," she said. "I have family all around the country, and they have all been on the lookout. If they are able to find anything even similar to the kind that we use, they send it to me."
She has driven as far as Beaver County to look for formula after hearing from a relative that it was available at a local grocery store.
"We have been taking it day by day, can of formula by can of formula," Rovito said. "How long will this (can) last, will this last till she is a year old? No, we have to get one more can somewhere."
Even though her daughter will soon be able to transition to eating foods other than formula, Rovito still plans to keep an eye out for formula for her friends who may still need it.
"I do feel for my friends, because a lot of them have children that are younger than my daughter, and the formula shortage is still very much there," she said. "I am still going to continue to look for formula for my friends when I am out and about. If I do happen to see the kind that they use, I will pick it up for them. Just because my daughter is not going to be on formula anymore doesn't mean I am going to ignore the situation."
Some improvement
Fenelton mom Tina Krolikowski breastfeeds her 5-month-old son Lee and supplements with formula. That balance has meant she has to buy less formula — about one can a month — than someone who is using formula alone.
"I haven't been having too much trouble because I haven't been buying as large of quantities," she said. "Earlier this week I was able to get a couple of cans of Similac, which is the brand I prefer. They had quite a recall. Before that, we were actually kind of making it through by using some samples I had gotten of Enfamil."
The anxiety level from the beginning of the shortage has definitely decreased, she said.
"Now that I was able to get a couple of cans, I feel pretty good, because that should last us a couple of months," Krolikowski said. "At first it was really stressful. We were supplementing more, and I have started to do more breastfeeding now. At first it was pretty stressful, but now it seems to be going down a little bit."
The ongoing shortage has impacted how some of Krolikowski's friends chose to feed their babies from the start, she added.
"A lot of my friends, if they were about to have a baby, they decided to breastfeed, because they were so intimidated or afraid that they wouldn't be able to get formula," she said.
Dr. Richard Filiaggi, hospitalist in the pediatric department at Butler Health System, said that he has seen a similar trend among new parents.
"Many new moms have cited the shortage as the reason that they are putting a lot of effort into breastfeeding," he said.
From a medical perspective, Filiaggi said there has been less talk about the shortage with his patients.
"In May there was a lot of talk, but we have not had much experience with people having issues," he said.
The 1-year mark is an important point along the journey to a child eating mostly solid food, Filiaggi said, but parents begin teaching their baby to eat soft solids much earlier, at four or five months.
"We start these babies getting used to eating more soft, solid-type food around the four- to five-month age range," he said. "That 1-year thing is a milestone of sorts, but it also is not a dramatic change. Before that, they should also have been exposed to some of those more solid foods. The baby needs a little bit of training ahead of time."
Filiaggi stressed the importance of attending regular pediatrician appointments and talking with their doctors about when they should be starting their child on solid food.
High prices
For Cabot mom Kylie Salkeld, who spoke with the Eagle in May, the situation has "definitely gotten better."
"Luckily, our brand is now starting to show up in stores more. It's a pretty common formula — it was their first to remake and redo after the recall," Salkeld said, referring to Similac Advanced. "I know there are still formulas out there that are not on shelves and that people are struggling to find, but we have been lucky enough that ours has started to come back into stores."
Her daughter, MaKayla, is a little older now, and is eating a lot more formula at once. Salkeld says she goes through a can of formula every two or three days, amounting to about three 12-ounce cans a week. Cans are $23 apiece.
"They are expensive, and it's gotten worse with the shortage," Salkeld said. "Now stores are limiting what you can buy. Some stores are limiting it down to four cans per transaction. Some stores are limiting it down to two or three cans. You can't get many cans, so when we are at the store, we try to get it when we can. You're limited to what you can buy. Which I guess is good in the long run, because there were some people who were just buying it and stocking it up and not leaving it for others."
She still travels between Butler, Kittanning and Freeport to look for formula but is not traveling as far as she did earlier in the shortage.
"I have noticed I am not stressing out about it as much anymore," she said. "When I go to grocery stores, I am not getting anxious or having that heavy feeling of 'am I going to find it, or am I going to have to keep searching?' (But) I still get that feeling sometimes when I walk into a store."
Salkeld, too, has witnessed moms helping one another find formula on social media.
"All of the moms' groups on Facebook, you'll see pictures of the formula shelves around the area. There have been people creating specific formula Facebook pages right now to ship it across the U.S.," she said. "There are people who have found some who aren't in our area who have shipped it to people. There's been a lot of moms grouping together to help each other out, and it's great."
She still worries for parents whose formula brands are harder to find.
"We don't have to be really concerned that we are going to run out right now, but that concern is still there," Salkeld said. "There are parents still out there without it. It's still a worry to me. Not for myself anymore; we have been lucky with friends getting it and people finding and telling us where it is. It's more of a concern that there are other people out there still without it."
Salkeld predicted the shortage might last longer through the year as families' purchasing habits return to normal.
"People are just concerned that it's going to go back to not being able to find it, and I think they are trying to stock up, which isn't helping keep it on the shelves for other parents," she said. "But it is good that it is coming back out again. I feel like it's going to get better over time."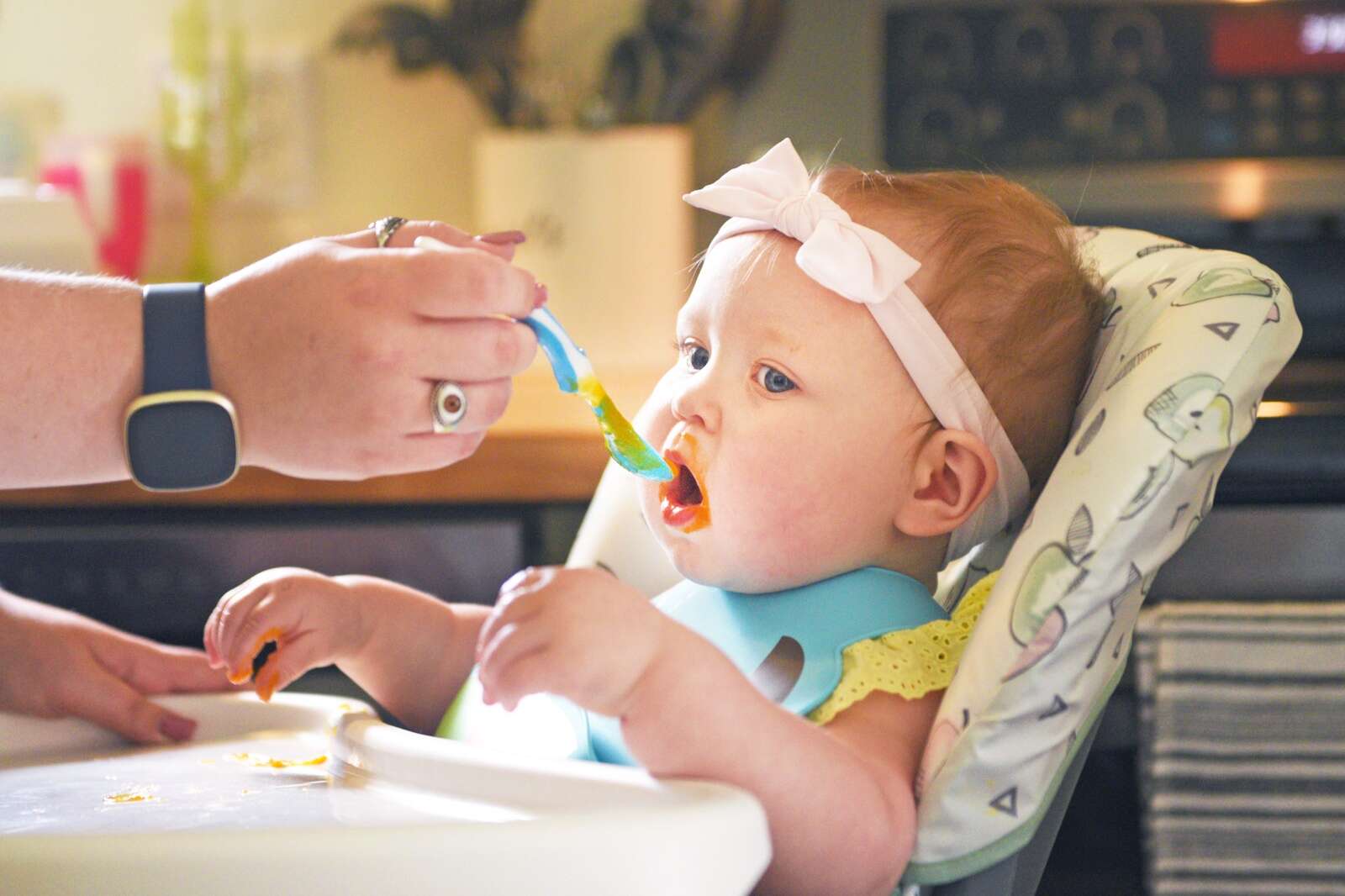 This story is shared with you as a digital media exclusive. Please consider supporting our local, independent newsroom by subscribing at butlereagle.com.