2 motorcyclists transported in Route 8 crash in Butler Twp.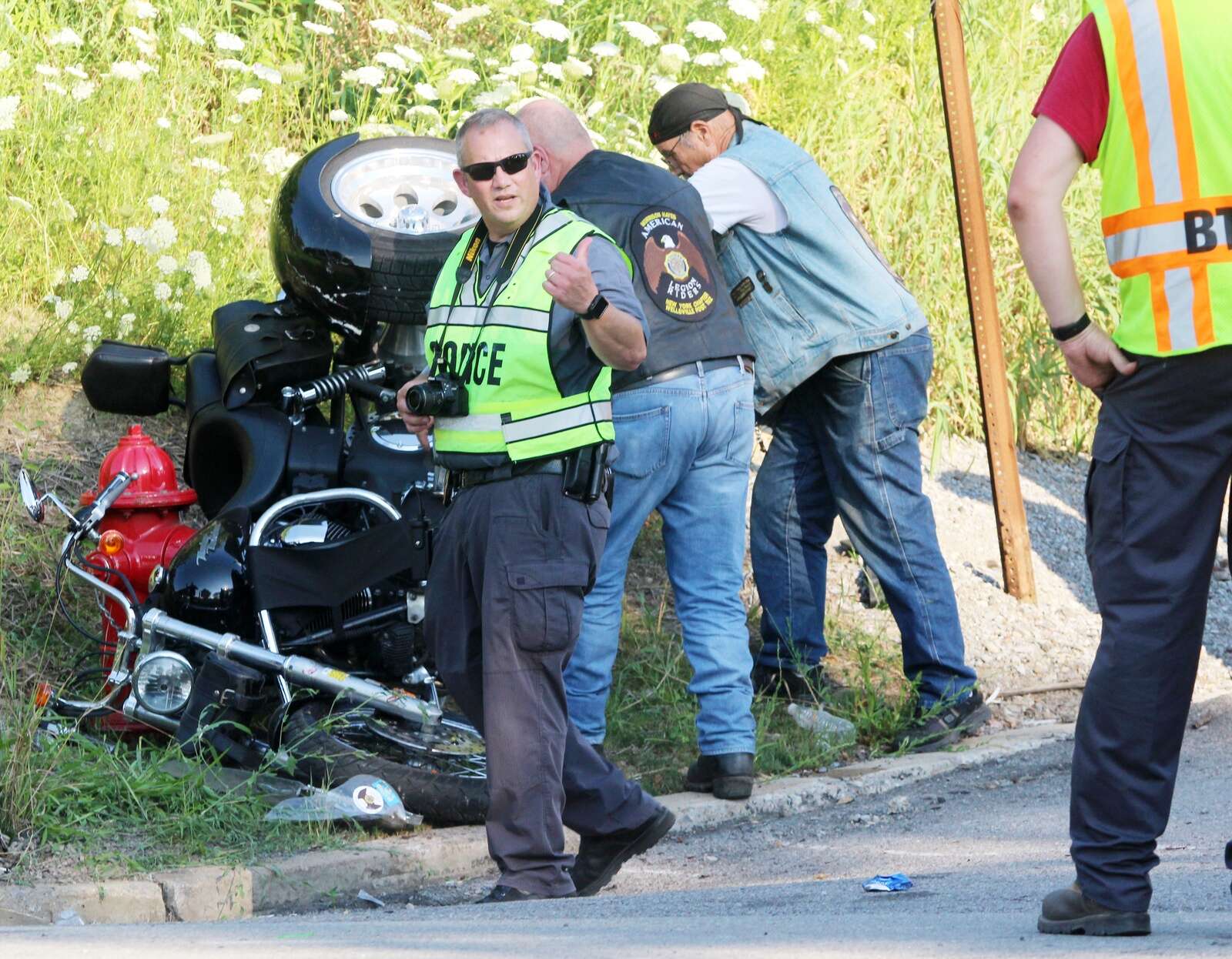 BUTLER TWP — Two motorcyclists visiting the area for Butler Bikes & BBQ were transported by ambulance following a crash along Route 8 in Butler Township Friday.
A red Chevy van and two Harley Davidson Trike motorcycles were involved in the crash, which happened around 5 p.m. at the intersection of Cooledge Street and Pittsburgh Road.
The two motorcycles involved in the crash were traveling with a third motorcycle that was not hit in the crash.
The motorcyclists had been visiting from upstate New York, according to one of the riders. It was their first time at the Bikes & BBQ event, according to the brother of a woman who was taken by ambulance after the crash.
One medical helicopter had been requested, but was later called off.