Bands on the Bricks a rockin' good time in Slippery Rock
SLIPPERY ROCK — A warm summer evening, the perfect breeze, a patch of clover-filled grass, and a talented band playing familiar classic rock and country made for a relaxing community event Friday.
The first Bands on the Bricks performance of 2022 was held at the Gazebo at Gateway Park from 5 to 7 p.m.
Kicking off the monthly event was the local band Hot Rod Willie, comprised of Butler natives Mike Lendyak on lead guitar and drummer Randy Matthews along with bass player John Pontuti of Boardman, Ohio.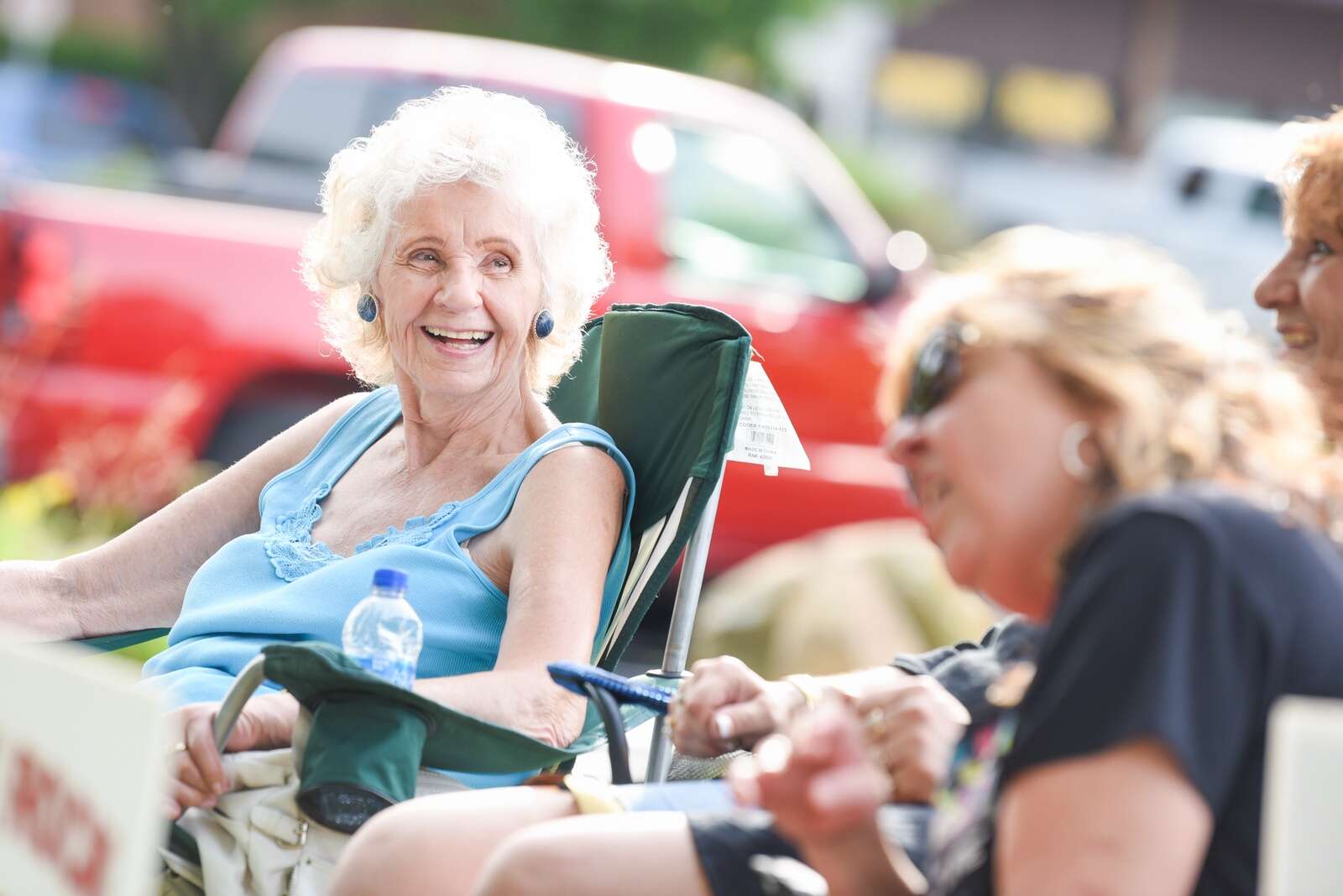 The three experienced musicians set up in the gazebo for the two hour, fresh-air gig.
"It's a nice change from the bar scene," said Matthews.
Residents and visitors rolled into the park to listen as the shadows grew longer and the heat began to abate.
"It's a nice, relaxing get-together, and its free," said Slippery Rock Township resident Mark Dickey, who attended almost all of last year's Bands on the Bricks performances with his wife, Debbie.
"I just like the social part and listening to good music," Debbie said. "It brings the community together."
The Dickeys were joined by about a dozen friends as Hot Rod Willie played on.
Mark said he appreciates the Friday night venue.
"Slippery Rock Development does a lot of good," he said. "We try to support them any way we can."
Teri and Paul Sloan came from Center Township to check out the musical talent of their neighbor, Mike Lendyak.
"They're very good," said Teri. "I'm impressed."
She said the couple might return to Slippery Rock on another Friday this summer to enjoy a band.
Leo and Joanne Echement of Plain Grove Township near the border of Lawrence and Butler counties have been attending Bands on the Bricks for two years and looked forward to their third in 2022.
"We don't get out much, so this is our big night out," Joanne said, laughing.
The couple set up a large pop-up canopy to shade them from the sun and offered their glistening fellow revelers a spot out of the sun as well.
The couple enjoys the different genres of music offered at Bands on the Bricks and always buys a 50/50 raffle ticket to support Slippery Rock Development, which also coordinates Slippery Rock VillageFest, Farmers Market and Light-Up Night.
Tom McPherson of Slippery Rock Development sold 50/50 tickets and handed out free popcorn at the town's first Bands on the Bricks.
"It brings the community together and it's meeting place for our neighborhoods in the evening before they go eat in our restaurants," McPherson said.
He invited everyone to grab a lawn chair and some soft drinks and join in.
"Come on out, relax and enjoy the music," McPherson said.
More information on Bands on the Bricks and other events in Slippery Rock is available at slipperyrockpa.org.