Fighters celebrated, remembered at merged Relay for Life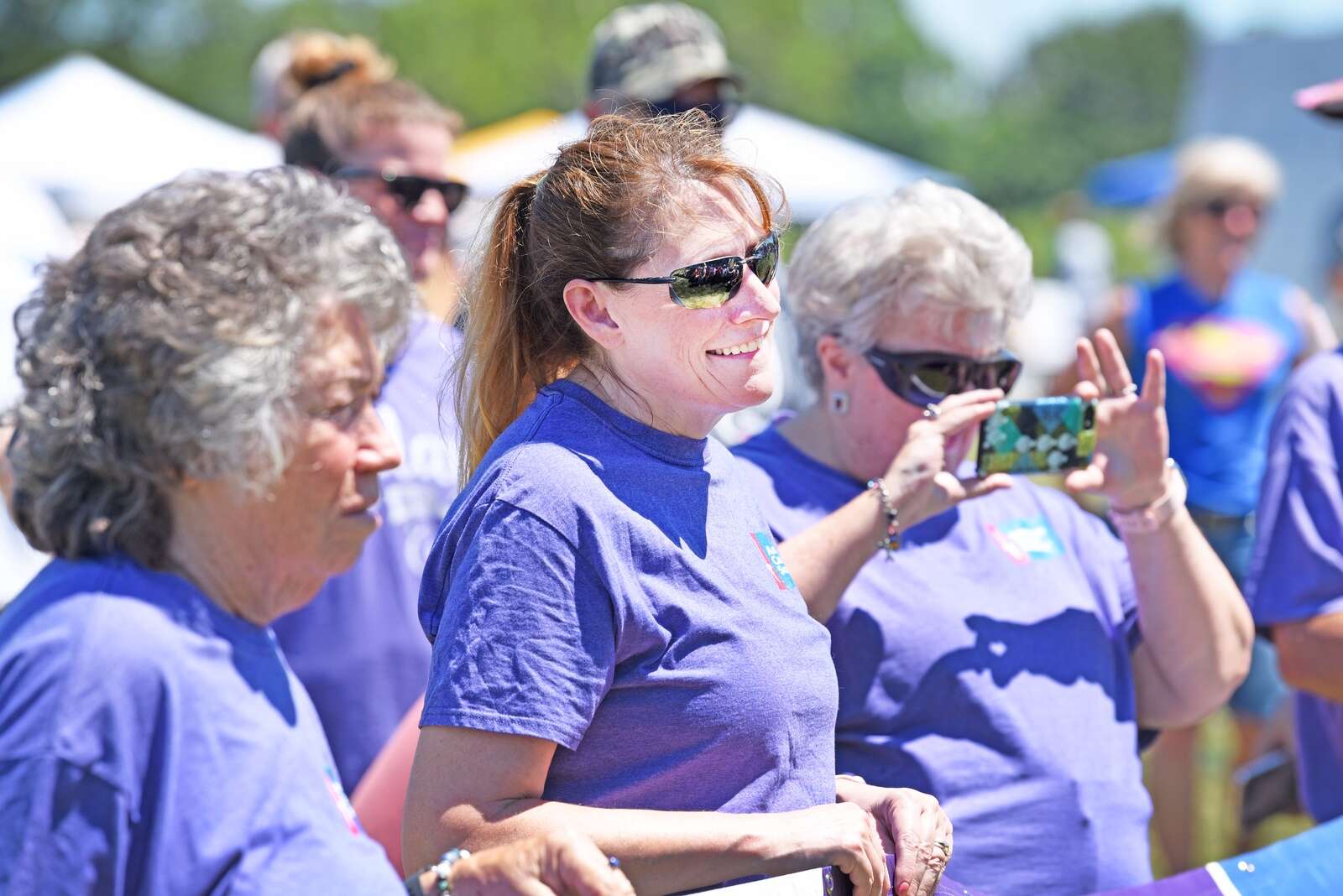 CRANBERRY TWP -- The first Relay for Life held by the merged Butler Relay for Life and Cranberry Township Area Relay for Life celebrated those who have triumphed over cancer and lovingly remembered those whose battles have ended, all while raising funds to slow the spread of the disease and help those who have been diagnosed.
Still named the Relay for Life of Greater Cranberry Township, the event was held all day and evening on Saturday on an athletic field at North Boundary Park in Cranberry Township.
Amy Fuller, Relay event lead, welcomed the survivors, caregivers, family members, donors and community members who attended the event at its noontime start.
Fuller wore the purple T-shirt afforded only those who have survived cancer treatment, explaining that at last year's Relay, she had undergone four chemotherapy treatments for two forms of breast cancer, and faced 12 more chemo and 20 radiation sessions at that time.
A portion of this story is shared with you as a digital media exclusive. To read the full story and support our local, independent newsroom, please subscribe at butlereagle.com.