Thomas Brown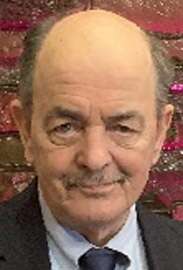 Thomas R. Brown, 79, of Chicora, passed away unexpectedly of natural causes on Wednesday, June 22, 2022, at his daughter's home.
He was born Feb. 19, 1943, in Chicora, and was the son of the late Richard Brown and the late Agnes G. MacKrell Brown.
He had worked at Pullman Standard from 1965 to 1982, when the plant closed. He then worked at Milich Auto Wrecking from 1982 to 2005, when he retired.
He enjoyed hunting, fishing, fly tying, riding his Yamaha motorcycle, shooting archery, and watching all kinds of racing. He was a member of Oneida Valley Bow Hunters, Burnt Ridge Bow Hunters, Tender Foot Bowman, and was an original member of Sunset Riders and the Venango County ATV.
He is survived by his wife, Cheryll K. Graham Brown, whom he married Oct. 12, 1963; two sons, Richard A. (Tracy) Brown of Butler and Geoffrey T. (Maureen) Brown of Solon, Ohio; two daughters, Kandi L. (Alain) Nassy of Chicora and Paula M. Moore of Butler; 12 grandchildren; eight great-grandchildren; two stepgrandchildren; and two sisters, Ruth (James) Schnell of Chicora and Diane (Jack) Mellish of Chicora.
In addition to his parents, Richard and Agnes G. MacKrell Brown, he was preceded in death by two infant brothers.
BROWN — Friends of Thomas R. Brown, who died Wednesday, June 22, 2022, will be received from 1 to 5 p.m. Sunday at STEIGHNER FUNERAL HOME, 111 E. Slippery Rock St., Chicora, with funeral services immediately following at 5 p.m. with the Rev. Glenn Kohlhepp, a retired Methodist minister, officiating.
In lieu of flowers, donations may be made to help defray funeral expenses to Kandi Nassy, 280 Troutman Road, Chicora, PA 16025.
For more information, visit www.steighnerfuneralhome.com.
Please sign the guest book at www.butlereagle.com.