Survey to help regional commission plan roadway improvements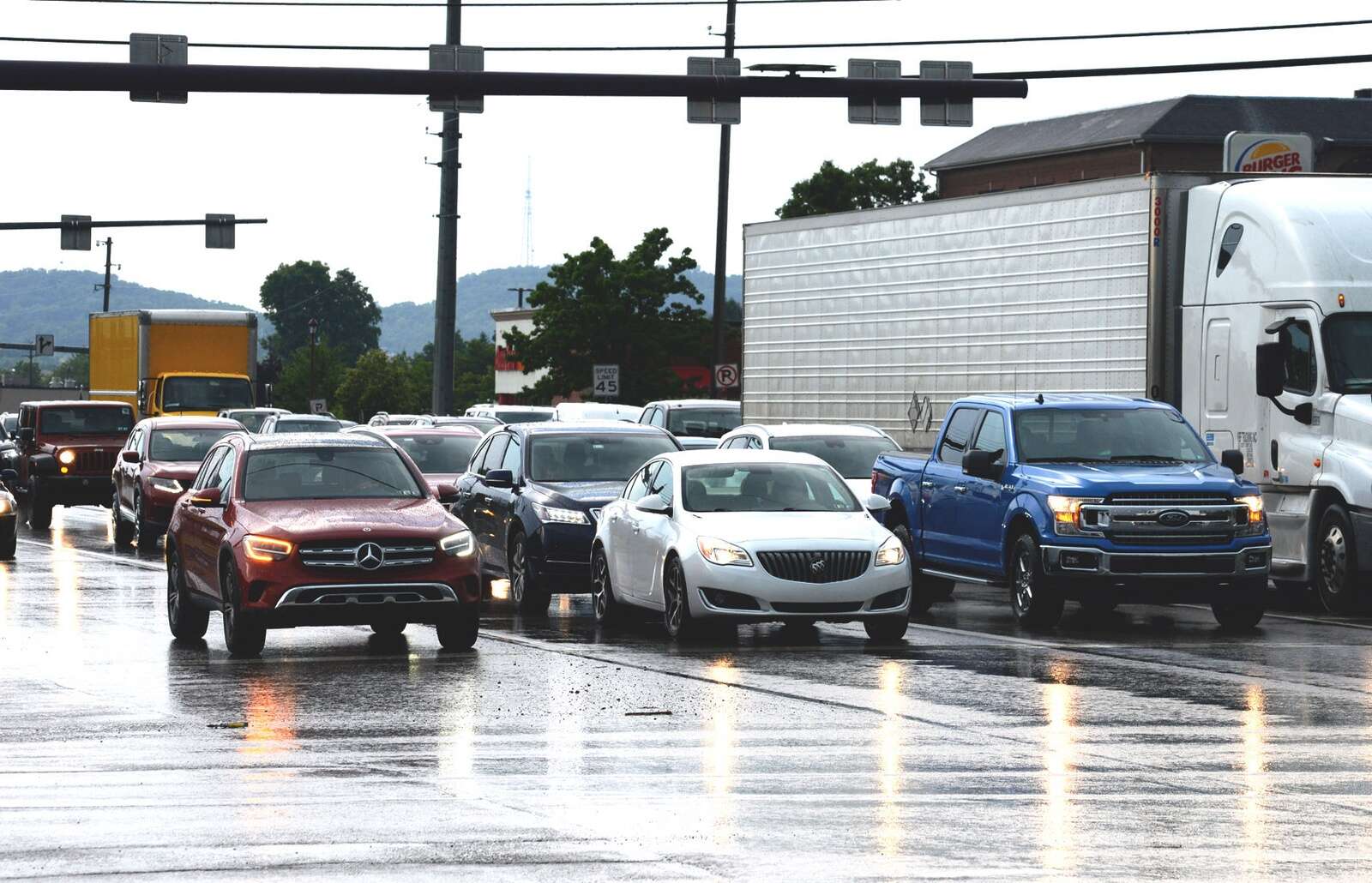 A transportation survey released by the Southwestern Pennsylvania Commission seeks to gather data from the community on how to improve congested roadways in Butler County.
The Congestion Management Process Survey will help the commission, which is the federally designated metropolitan planning organization for the southwestern corner of Pennsylvania, plan roadway and transportation improvements. The survey is open for participation until June 30.
"One of our federal requirements is to monitor congestion on our roadways in our various counties," said Joshua Spano, SPC's transportation operation and safety manager. "Once we gather all of this data and understand that it is congested and where our choke points are, we also want to find out what can be done to reduce congestion."
Busy roads
The survey's goal is to bring together community input on what can be done to improve traffic-heavy roads across Butler County.
Those roads include Route 19 in Cranberry Township, Route 68/Route 356 in Butler Township, Route 288/Route 68 from the county line to the Zelienople area, Route 2004/Route 3020/Route 228 from the Turnpike to Mars, Route 19 in Zelienople, Route 8 in southern Butler County, Route 8 between Litman and Mercer roads in Butler City, Route 356 from Weitzel Road in Winfield Township to Main Street in Butler, Route 528/Route 68 in Evans City, Freedom Crider Road in Cranberry Township, Route 28 from the turnpike in Allegheny County to Route 356 in Buffalo Township, Route 356 from Route 228 to Route 28 in Buffalo Township, and Rochester Road from Route 19 to the county line in Cranberry Township.
"What we want to do, instead of just us at the Southwestern Pennsylvania Commission coming up with a set of strategies that we think we want to solicit input from the folks that live along and drive along the corridors every day," Spano said.
Providing this data can help make it easier for projects to improve these corridors to quickly receive funding, he explained.
"When we have our partners at the state and county level apply for funding, this helps with rankings," he said. "We have a whole criterion of whether or not the said project or application is on a Congestion Management Corridor, and if it is, it ranks higher than an application that is not on a congestion corridor. If it's applying for, say, a high priority congestion relief strategy, it gets more points in our ranking system, and this helps it potentially rise to the top to get funded."
Potential solutions
The questions on the survey ask residents to rate potential changes, upgrades, and improvements that could be made to traffic-heavy roads. The options include modal changes, which can give people transportation choices beyond just driving alone in their cars, such as bicycle facilities and ride-share opportunities, along with demand management strategies, which can reduce traffic by encouraging drivers to drive less or at off-peak times.
The survey also discusses operational and capacity improvements, which focus on modifying existing infrastructure for efficiency and potentially expanding or widening roadways.
Spano said the commission tends to focus more on working with what infrastructure is already in place than on building new roads. In areas such as downtown Zelienople, he said, there isn't always room to physically expand a road or build more lanes.
"We can't really build our way out of things anymore," he said, citing other ways the commission seeks to reduce traffic, like educating the public on carpooling and vanpooling, reducing the turn radius at intersections, and promoting smart growth. "Really, the Congestion Management Process gets down to 'How can we reduce congestion with what we have out there on the roadway currently?'"
In the category of operational improvements, Spano said the commission works a lot with traffic signals, and is already collaborating with municipalities on traffic signal projects.
"We're mostly talking about traffic signals, especially on corridors that go through a town, like Zelienople or the city of Butler," he said. "The traffic signals on Rochester Road in Cranberry are part of our (network), and we are currently under contract with Cranberry Township as well as PennDOT to coordinate the various signals along Rochester Road. Same goes for Route 228 and Route 19. We are in contact with Seven Fields, Adams and Cranberry to coordinate those signals along those two corridors, as well."
Cranberry Township Public Works Director Kelly Maurer said that the commission typically works with Cranberry every two or three years to make improvements to traffic signals in the township.
"It's something that's bigger than what we could do in-house," Maurer said. "They will hire a consultant, and they take a look and update our traffic timing in our main corridors. They will put updated counts into the models, and make sure (and see) if our traffic signal timings need adjusted."
Cranberry Township has adaptive traffic signals that respond to the level of traffic on the road, but those signals work off of a base plan, she said, which is what the Commission works to update.
"Their priority is to keep traffic moving, which is ours too," Maurer said. "That helps our residents get where they need to go."
Spano encouraged anyone in Butler County to share their perspective on the survey, which is accessible through the Southwestern Pennsylvania Commission Facebook page. He expects results to be available online in late July.
"If someone wants their voice heard, please feel free to take the survey," he said. "We're looking for all input and any input, it would definitely help our planning efforts."