Elizabeth Nichter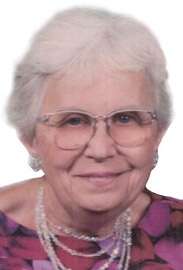 Elizabeth E. Nichter, 85, of Butler, passed away on Monday, June 20, 2022.
She was born on Aug. 8, 1936, and was the daughter of the late Herman and Magdalene (Blake) Bikowsky.
Elizabeth graduated from Butler High School, Class of 1954.
She was a dedicated homemaker, and, over the years, Elizabeth worked at Montgomery Ward Co., Food Arena and Giant Eagle. She was also a member of St. Peter Women's Council and was past treasurer for St. Peter Women's Council.
Elizabeth loved bowling, gardening, cooking and baking. She was famous for her spaghetti sauce, and baking the best blue ribbon bread in Butler County.
Elizabeth was a loving wife for 58 years, and was a loving mother and grandmother. She was also known to make sure her children were never hungry.
Elizabeth was the beloved wife of Regis Nichter; mother of Theresa (Philip) Piroch, Joseph (Beth) Nichter, Ronald Nichter and Patricia (Timothy) Gray; and grandmother of Jacob Nichter and Marissa Nichter.
NICHTER — Family and friends of Elizabeth E. Nichter, who died Monday, June 20, 2022, will be received from 6 to 8 p.m. Friday at SPENCER D. GEIBEL FUNERAL HOME & CREMATION SERVICES, 140 New Castle Road, Butler.
Her Mass of Christian burial will be celebrated at 10 a.m. Saturday at All Saints Parish, St. Peter Roman Catholic Church.
Entombment will be at Calvary Cemetery.
Please visit www.spencerdgeibel.com.
Please sign the guest book at www.butlereagle.com.