BCC hosts Drive, Chip & Putt competition
111 youths registered to participate on ground floor of national event
PENN TWP — Joe Rapp remembered his initial participation in the youth Drive, Chip & Putt competition.
"It was last year at Mill Creek (golf course in Boardman, Ohio). I was really terrible," the Parker resident said.
His second time around was a different story.
Competing in the boys age 14-15 division of the Western Pa. Drive, Chip & Putt event Wednesday at Butler Country Club, Joe finished second overall to join four other Butler County youths in advancing to the sub-regional Aug. 11 at Nevillewood.
The top three placers in each age group advanced. Easton Reeder of Butler placed first in the boys 7-8 division, Mars' Madison Do doing likewise in the girls 10-11 division. Brady Burke of Cranberry Township was second in the boys 10-11 division.
Will Pefferman of Cranberry Township took third in the boys 12-13 division.
"We have 111 golfers registered this year," said Player Engagement Coordinator Molly Bauer. "It's a great turnout and good competition."
Butler Country Club hosted a Drive, Chip & Putt event last year as well. Wednesday's event doubled the number of registrants from 2021.
Though he was not one of the BCC competitors last year, Joe Rapp learned from his first Drive, Chip & Putt experience.
"I worked hard on my short game this time and that really helped," he said. "I live on a golf course (Foxburg Country Cub) and I play it every day. I'm pretty excited about making it through."
Each golfer gets three drives to begin the competition. Points are scored for distance, though the shot must come to rest in bounds to be scored. Golfers get three chips as well, with points scored on how close the ball comes to the hole. The maximum 25 points are given for a chip that goes in the hole.
Each golfer got one putt from distances of six, 15 and 30 feet. Again, points are awarded based on the proximity of the ball to the hole.
"It's one shot at each and you have to make it work," Will Pefferman said. "I like the challenge of it."
This was Will's fourth year of Drive, Chip & Putt and the first time he advanced to the next round. Qualifiers from the sub-regional advance to a regional. Those survivors go to the national finals at The Masters in Augusta, Ga.
Butler's Jase Renwick placed first in the driving portion of the boys 14-15 competition, but was edged out of the top three overall. He was competing in his third Drive, Chip & Putt and he reached the sub-regional before.
"It's about the competition and the nerves," he said. "You have to clutch up because every shot counts."
Jase plays in the Slippery Rock Golf Club junior league and on the U.S. Kids Tour. Noah Kimmel, 12, of Cranberry Township, played in his first Drive, Chip & Putt event.
"My dad signed me up," Noah said. "It's definitely different, a lot more pressure. But it's fun and I'd do it again."
Ethan Geibel, 14, of Butler plays in the Slippery Rock Golf Club junior league and said putting was the strongest part of his game. He's been golfing since age 9, but had never done this event.
"I liked it ... just have to make your shots," he said.
Marcos Lopez, 14, of Harmony played in his first Drive, Chip & Putt Wednesday as well.
"I saw it on TV and it looked like something cool to do," he said. "It was stressful, though. Mess up one shot and you're pretty much done, but that's the challenge of it."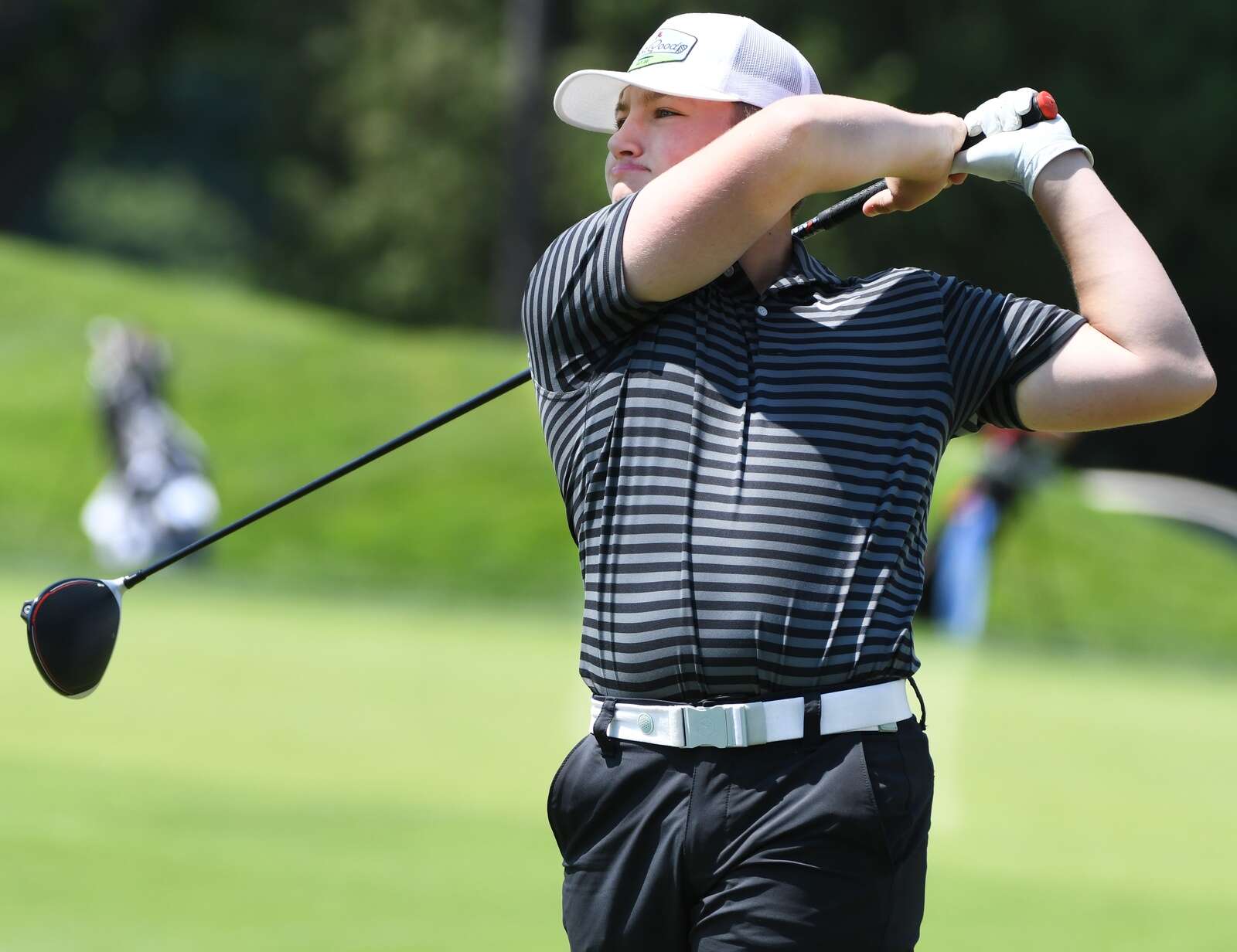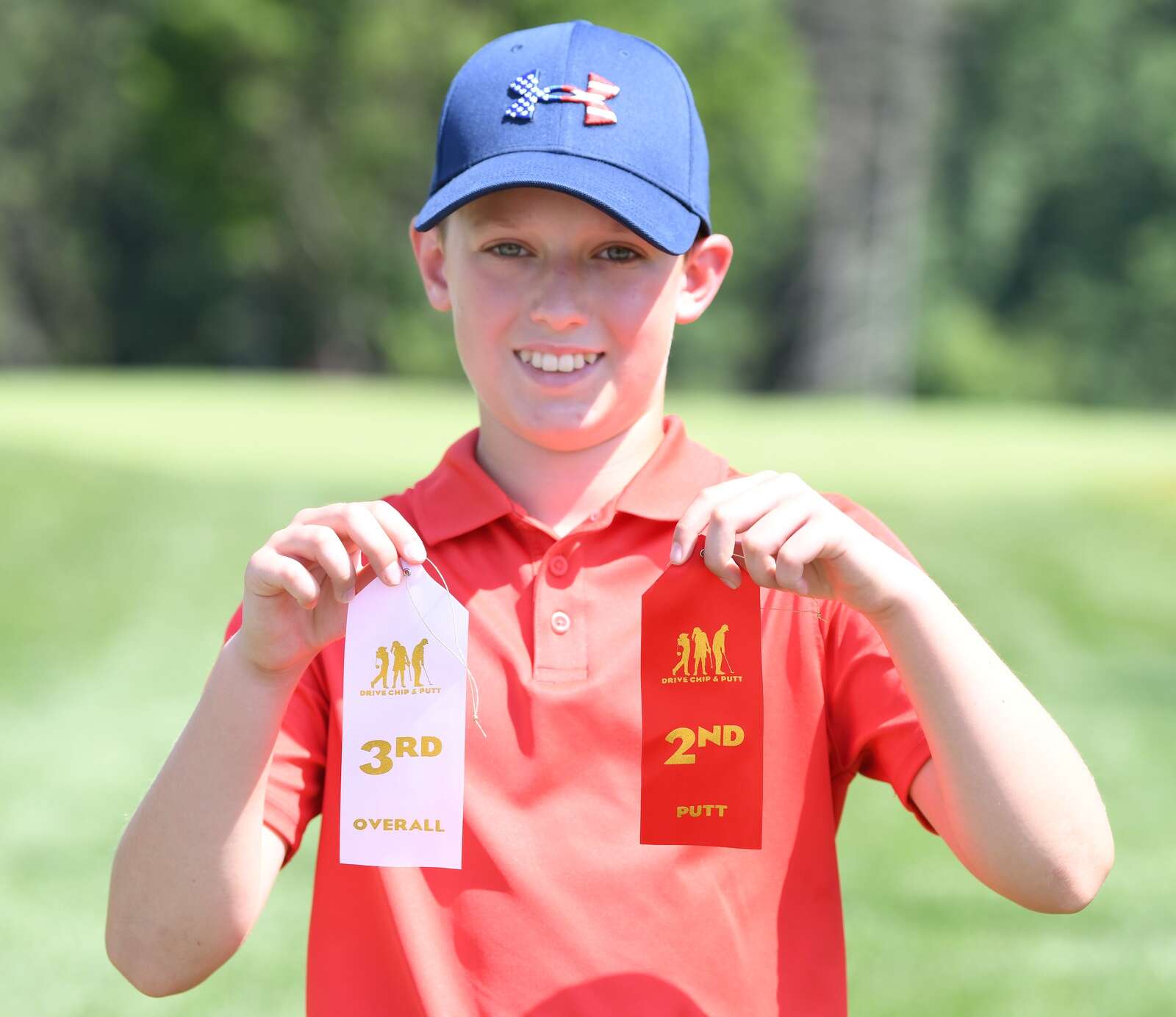 Western Pa. Drive, Chip & Putt
at Butler Country Club
(top 3 per division)
Girls 7-9
1-Luciana Buzzelli (Sewickley), 2-Jossalyn Pentz (Curwensville), 3-Jordyn Brough (Gibsonia)
Boys 7-9
1-Easton Reeder (Butler), 2-Dante Mastarone (Presto), 3-Freddy Kittsley (Pittsburgh)
Girls 10-11
1-Madison Do (Mars), 2-Katelyn Plummer (Erie), 3-Brooke Kline (Sewickley)
Boys 10-11
1-Liam Miller (Pittsburgh), 2-Brady Burke (Cranberry Twp), 3-Brayden Persing (Moon Twp)
Girls 12-13
Izzy Lesako (Washington), 2-Sydney Kline (Sewickley), 3-Samantha Neil (Brookville)
Boys 12-13
1-Wyatt Ozelski (Wexford), 2-Carson King (Gibsonia), 3-Will Pefferman (Cranberry Twp)
Girls 14-15
1-Ava Calandra (Pittsburgh), 2-Kayli Dings (Sewickley), 3-Laila Golla (Pittsburgh)
Boys 14-15
1-Carson Kittsley (Pittsburgh), 2-Joe Rapp (Parker), 3-Luke Lamb (New Galilee)