Construction continues on Chestnut Street for Lutheran SeniorLife's Small Homes Program
One step closer
Sometimes, big things can come in small packages, especially for Butler County residents in need of a little extra care.
Over the past several years, Lutheran SeniorLife has acquired property in the Island section of the city with the goal of expanding its small-homes program.
Construction crews made progress Wednesday at the site along South Chestnut Street near West Wayne Street, which will include two small homes for low-income seniors.
A crane began by setting the first of two prefabricated homes on its foundation early in the morning. By late afternoon, the roof built onto the home was unfolded and in place.
Each three-bedroom home will accommodate three Medicaid-eligible residents in Lutheran SeniorLife's "small homes" program. Each home will have an open floor plan with a large great room which opens to a kitchen and dining area. Ample outdoor space will be available.
They should be ready for residents by fall.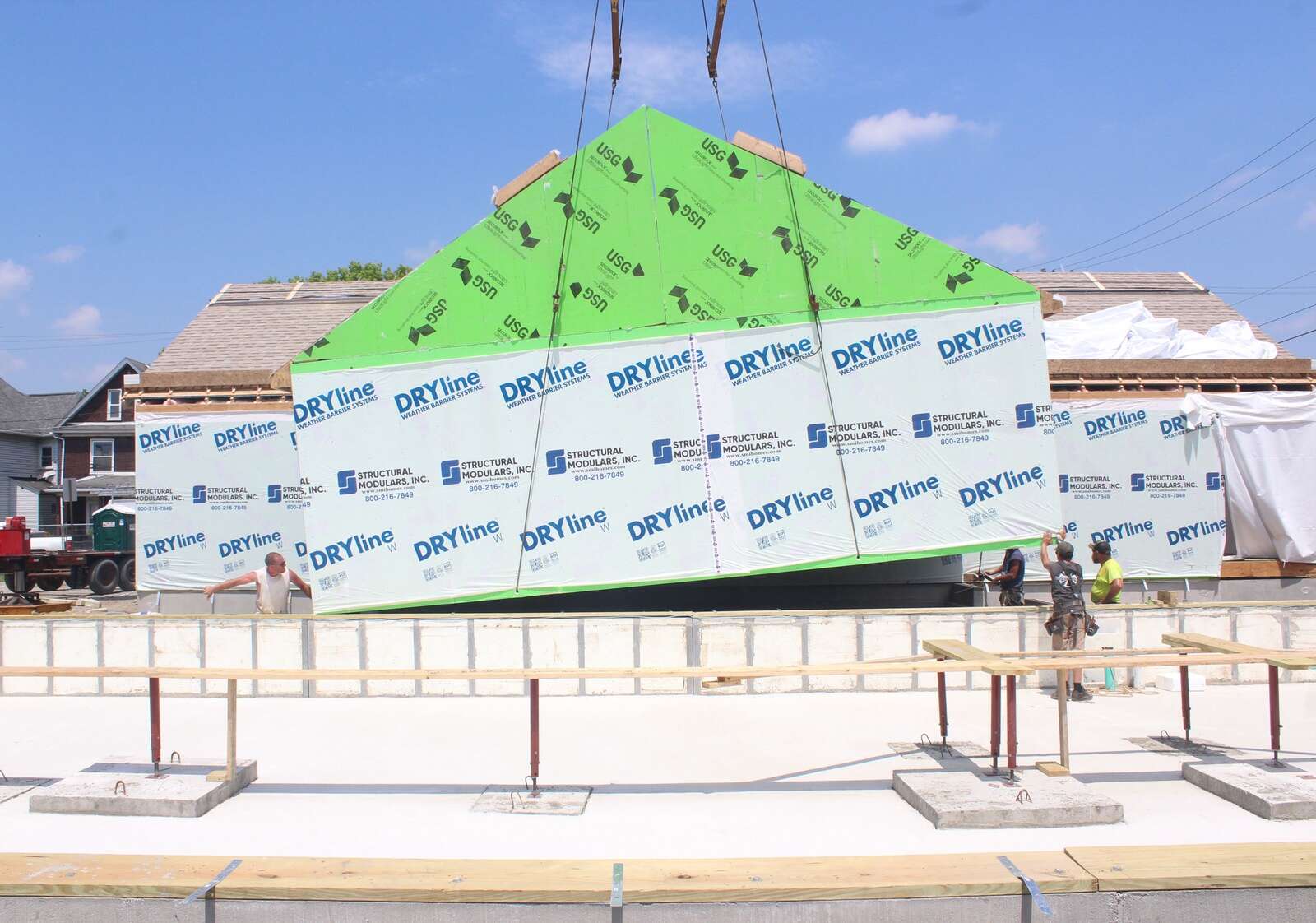 The seniors will live independently and safely while receiving the help they need.
"We are continually looking for ways to elevate health, wellness and social services for those we serve," David Fenoglietto, Lutheran SeniorLife CEO, said.
The program is a function of Life Butler County, owned and operated by Lutheran SeniorLife and the Butler Health System.