All About Golf aptly-named facility
FRANKLIN TWP — Practice, Learn. Play.
That's the slogan. And for the experienced player down to somebody who simply wants to learn the game, All About Golf is ... well, all about golf.
The facility on North Road, off Route 422 just west of Butler, offers a 9-hole golf course, fully stocked pro shop, heated covered hitting bays, a year-round driving range, practice geeen and chipping area, individual and group lessons for youths and adults.
"Anyone of any age or skill level can work on their game here," owner Ken Macadaeg said. "Whether it's raining or cold, our driving range is open whenever we're here."
All About Golf is open from 8 a.m. to 9 p.m. seven days a week.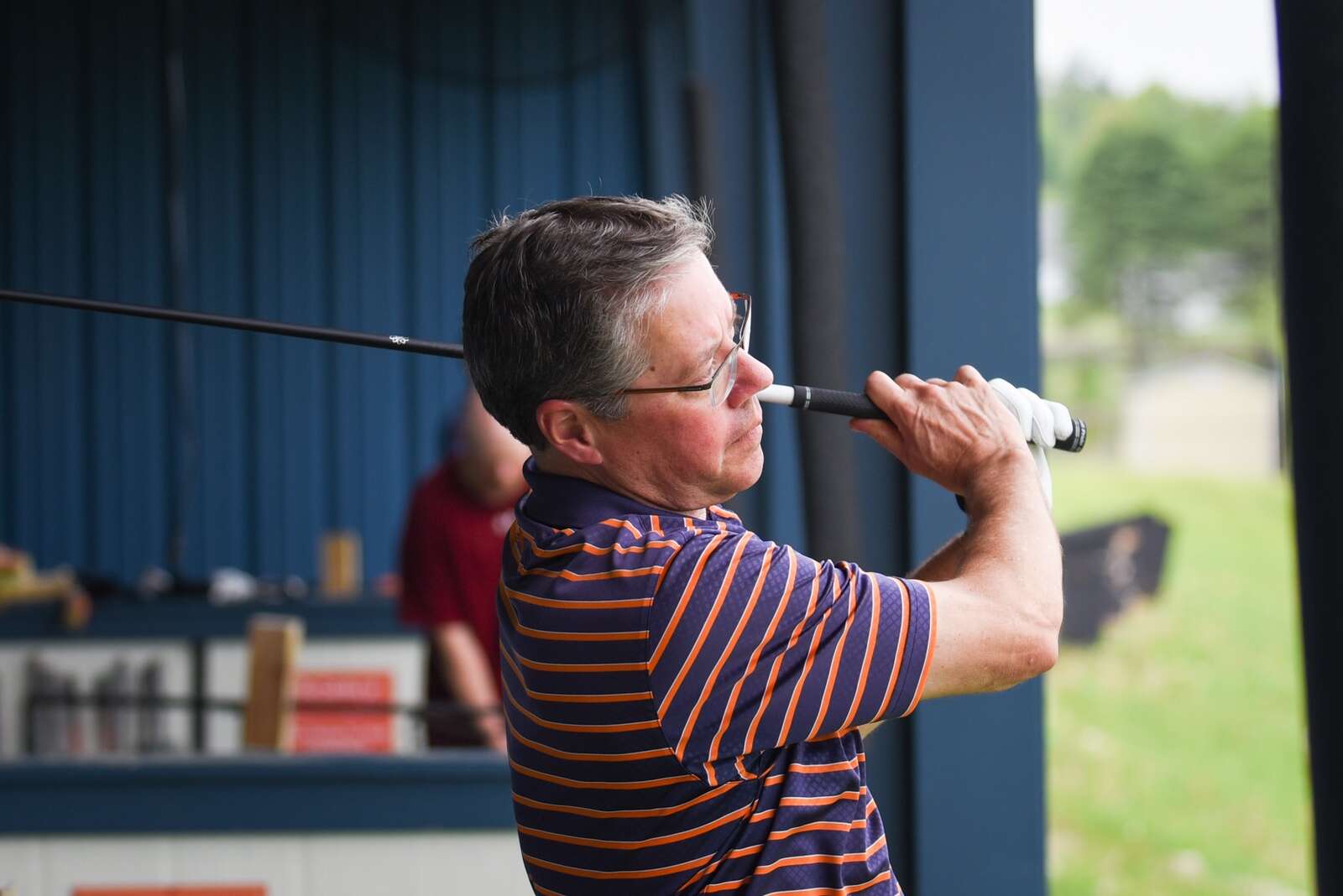 For the past year, All About Golf has offered the Toptracer feature at its driving range and practice areas as well. The computerized item is in every bay and offers the golfer data on everything about his swing, trajectory, etc. along with various games golfers can play from the driving range bays.
Golfers can use Toptracer to play closest to the pin or longest drive. They can aim at certain designated spots on the range. They can even play simulated games on the most famous courses in the world, including St. Andrews, Torrey Pines and Pinehurst.
"It's a unique feature that golfers have a lot of fun with, rain or shine," Macadaeg said. "One guy came in after playing and said 'I had four birdies at Pebble Beach.' Toptracer gives the golfer fact-based data that is very useful while practicing, along with a fun experience."
The fee to use Toptracer is $6 for 30 minutes, $10 for an hour, in addition to the usual driving range fees.
Fee to play the 9-hole course is $7.50, only $6 for youths 16-under or seniors 60-over. The golfing fees are the same on weekdays and weekends. The longest hole on the course is 270 yards.
The course has six par-4 holes and three par-3's.
Tim Nypaver is the club pro at All About Golf. He offers group and individual rates for golf lessons. The facility also offers the First Tee program, based out of Pittsburgh, which teaches youths ages 6-13 golf and life lessons.
"Our spring session is Tuesdays and Wednesdays from 4 to 7:30 p.m. and we've got 40 kids there," Nypaver said. "We do a summer and fall session, too."
Nypaver added that the First Tee program "is the most popular form of instruction we've had here so far."
More information on the First Tee program can be found at firsttee.org.
All of Nypaver's lessons include video analysis to help expedite the learning process.
"We offer club fittings and repair, too," Nypaver said. "Everything about the game of golf is covered here."