Mars library plans fundraiser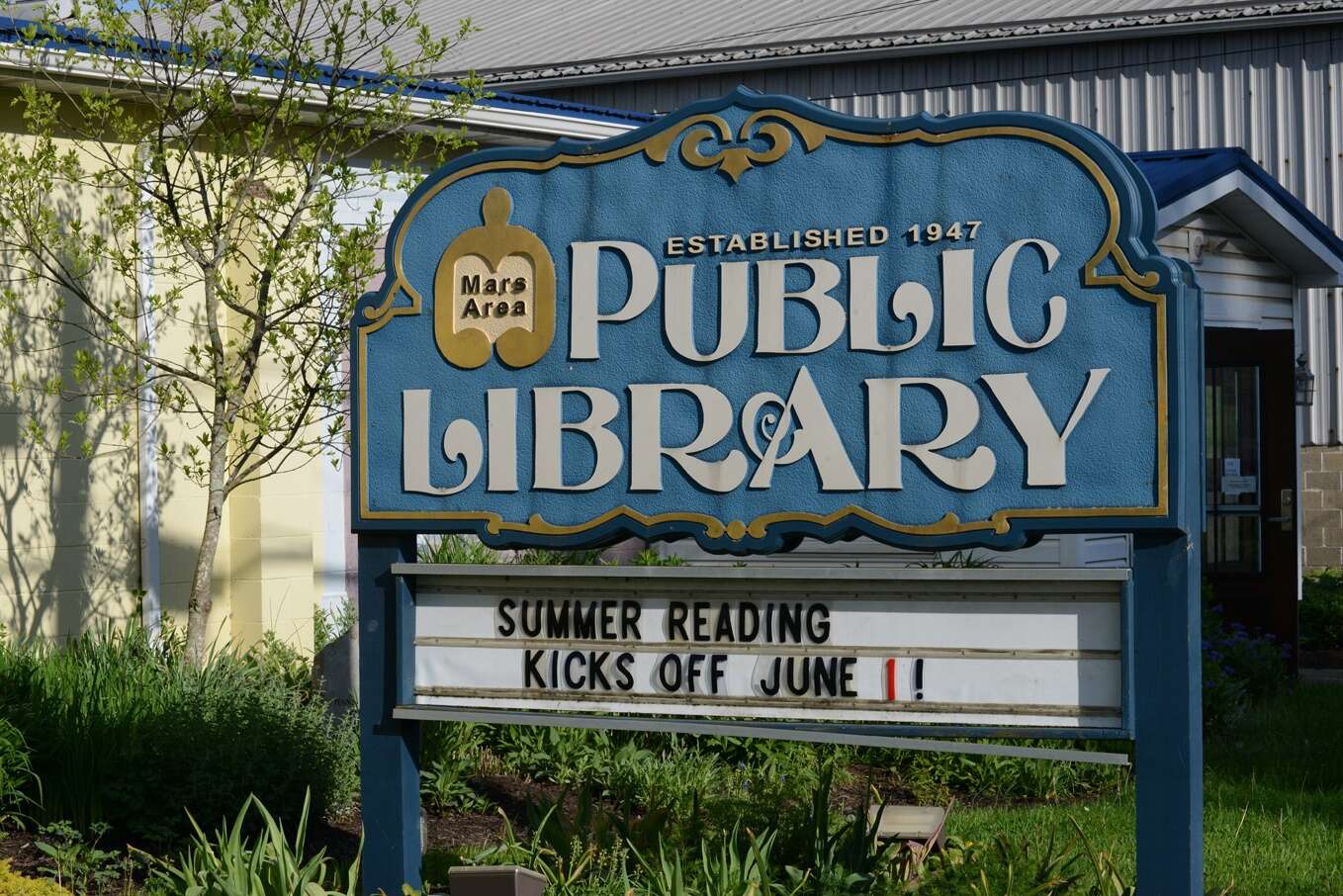 Efforts to fund building's facelift
After a long hiatus from in-person fundraising due to the pandemic, the Mars Area Public Library will hold its first annual "Libations for the Library" fundraiser this summer to raise money for library renovations.
The event, scheduled from 5:30 to 8:30 p.m. July 12 at the Dented Keg Brewery in Mars, will give visitors the chance to support the library by enjoying food and drink.
Live music, raffle baskets and a silent auction will also be featured at the event. Four "celebrity bartenders" — NHL Hall of Famer Mark Recchi, Dan Mayes and Mike Chiasson of Pens Elite and Mary Ours of KDKA — will serve up drinks as part of the festivities.
"Fifteen percent of the proceeds will support the library off of your general purchase of buying your food and drink, so you don't have to purchase a ticket or anything," library director Caitlyn Boland said. "We haven't been able to do any larger scale fundraising in a while. We hope this will be the first of many years of successful events."
The Mars library receives state funding amounting to $29,000 per year, Boland said, a number that does not cover the daily costs associated with running the library. Fundraising from the library's annual campaign helps cover the gaps, she said.
"We are primarily supported by our local municipalities and our local donors who give generously, and that's what we run our library off of," Boland said. "We really try to make the money that we do have to run our library go as far as possible for our community."
Proceeds from this fundraiser will benefit renovations on the outside of the building. Over the past five years, Boland said, the library has refurbished its children's room area and rearranged sections inside the building. More events and programs have joined the library's activity offerings in recent years.
"If you haven't been here for five years and you stopped back in, it's just entirely different," Boland said. "There's so much more going on, and so much more to do. You wouldn't be surprised to not find a parking spot on a Wednesday morning during Storytime."
Reservations are not needed for the fundraiser, she added.
"It's going to be relaxed and welcoming, and meant for everybody to have a good time and come out and support the library."
The library's Summer Reading program is already open for registration, and starts officially at the beginning of June. A kickoff party for the program is planned at 1 p.m. June 1 at the Adams Township Community Park Rotary Pavilion.