Group gathers for America First Rally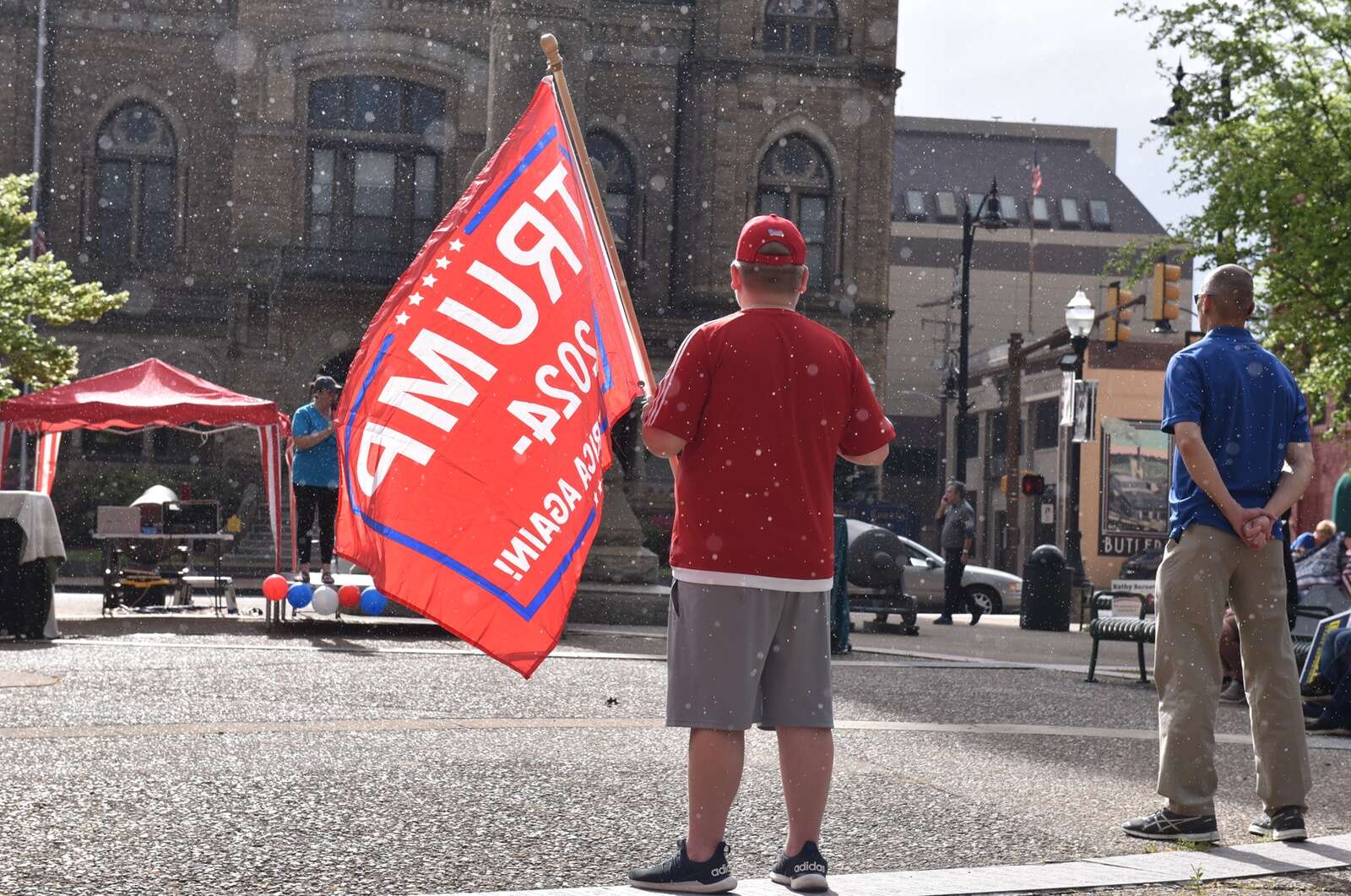 Light rain did not deter dozens of Butler County Republicans who gathered in Diamond Park to hear speakers and discuss the upcoming election at the Butler PA Patriots' America First Rally on Friday.
Food and drink vendors, T-shirt sales carts and candidate booths lined the block, while people sat in folding chairs and focused on the speakers.
Zach Scherer, Butler PA Patriots president and Republican state committee candidate, said the event took more than a month to plan and had a significant goal.
"We need to get out and vote on Tuesday," he said.
The rally began with the Pledge of Allegiance, a prayer and the national anthem. Multiple candidates, including Aaron Bernstine, R-10th, Jennifer Steele, Teddy Daniels and Scherer, spoke about their campaign goals.
The crowd applauded when Corey Check, who's running for Republican committeeman in Winfield Township, opened the rally with his thoughts on the importance of election integrity and creating a "red wave" in the next election.
"We need young Republicans. We are the future of Butler, and America," he said. "We don't need old, corrupt, crooked politicians in office. PA will be a red state in 2024."
Tom Kifer, who saw the event taking place while driving down Main Street, said he stopped to hear what different candidates had to say.
"(It's) uplifting. I like the patriotism," he said of the event. "I hope to learn more about the candidates."
Dave Sinz said he attended to stay up-to-date on what's going on in the community.
"I wanted to show my patriotism," he said. "I hope people gain some enthusiasm and are willing to get involved. We haven't been active, and we need to be more active."