Group gathers for America First Rally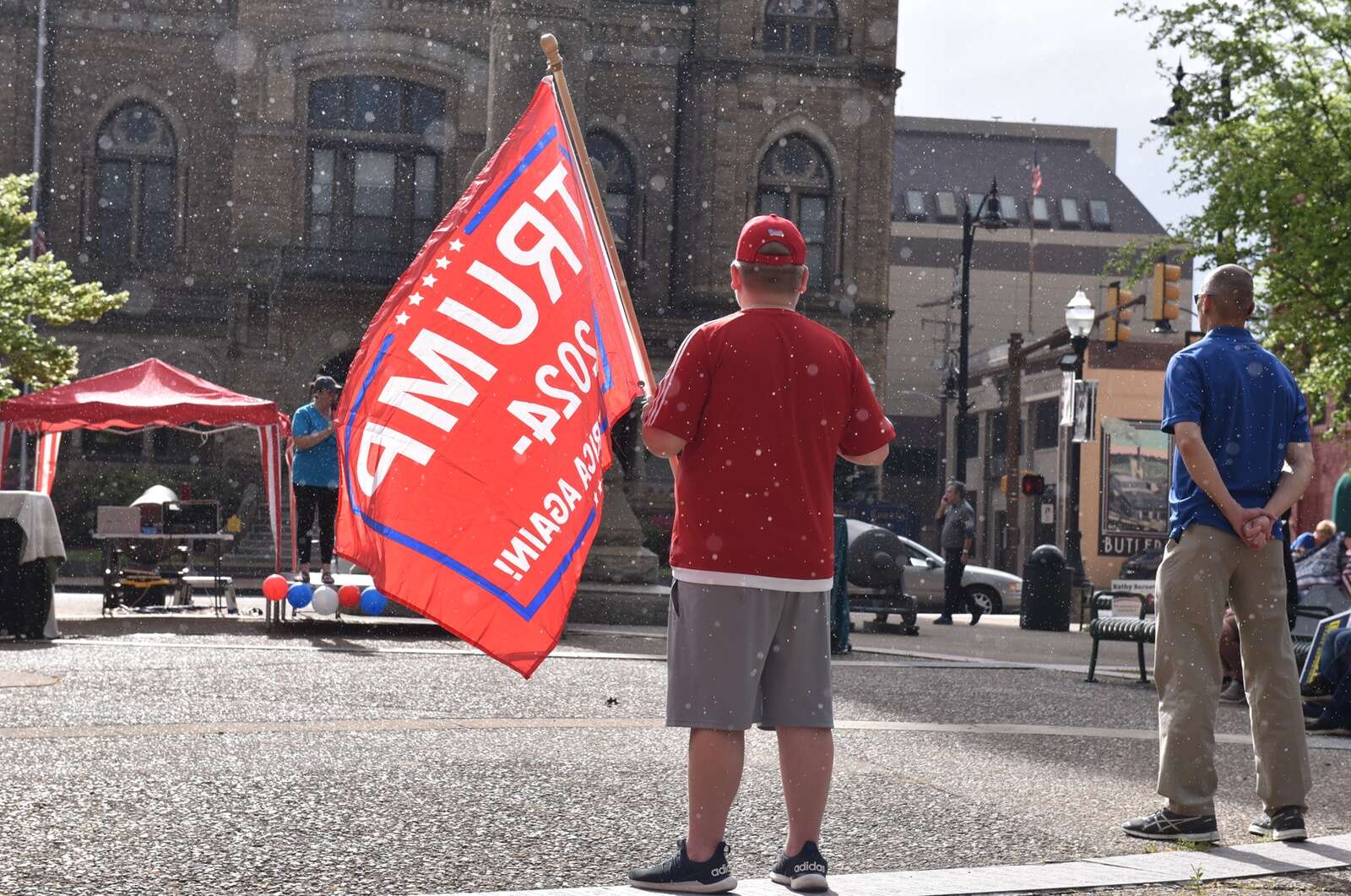 Light rain did not deter dozens of Butler County Republicans who gathered in Diamond Park to hear speakers and discuss the upcoming election at the Butler PA Patriots' America First Rally on Friday.
Food and drink vendors, T-shirt sales carts and candidate booths lined the block, while people sat in folding chairs and focused on the speakers.
Zach Scherer, Butler PA Patriots president and Republican state committee candidate, said the event took more than a month to plan and had a significant goal.
"We need to get out and vote on Tuesday," he said.
The rally began with the Pledge of Allegiance, a prayer and the national anthem. Multiple candidates, including Aaron Bernstine, R-10th, Jennifer Steele, Teddy Daniels and Scherer, spoke about their campaign goals.
A portion of this story is shared with you as a digital media exclusive. To read the full story and support our local, independent newsroom, please subscribe at butlereagle.com.