Mother's Day flowers bloom at Mars Area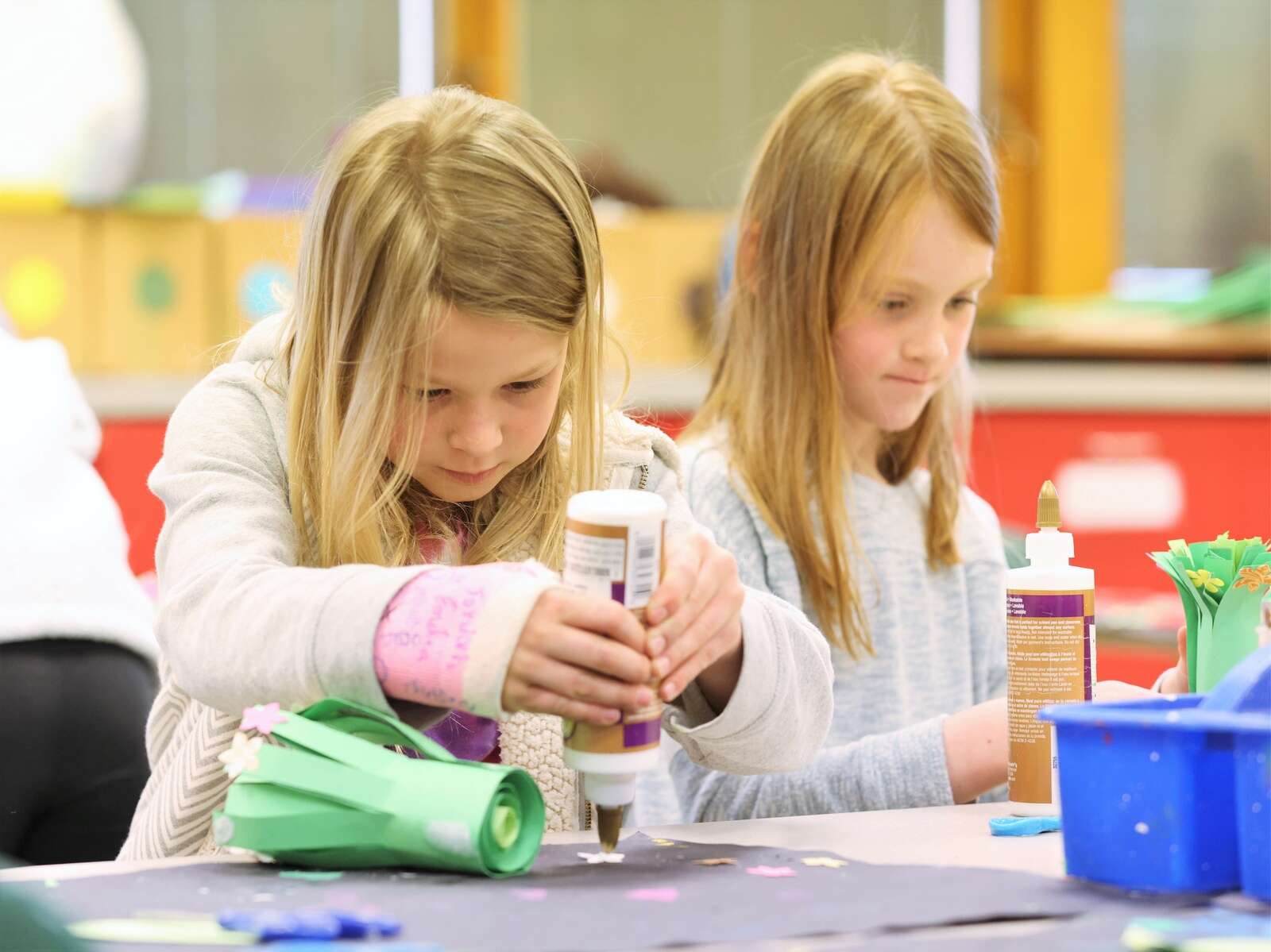 ADAMS TWP — First-grade students gathered together paper stems and cut-out flowers to create homemade Mother's Day bouquets for family members in art classes this week.
Art teacher Katie Frye at Mars Area Primary Center came up with the project as a simple, creative craft for young kids.
"I always kind of present it as something that they can do for their moms, but also somebody else that might mean a lot to them, like a grandmother, or an aunt, or a cousin," Frye said. "I just tried to think of something that they could do in one day, that was different than a drawing. They usually like doing things that are three-dimensional like this, because they don't get to do it all the time."
Students cut green pieces of construction paper into long strips and glued them together with small flowers to create the craft.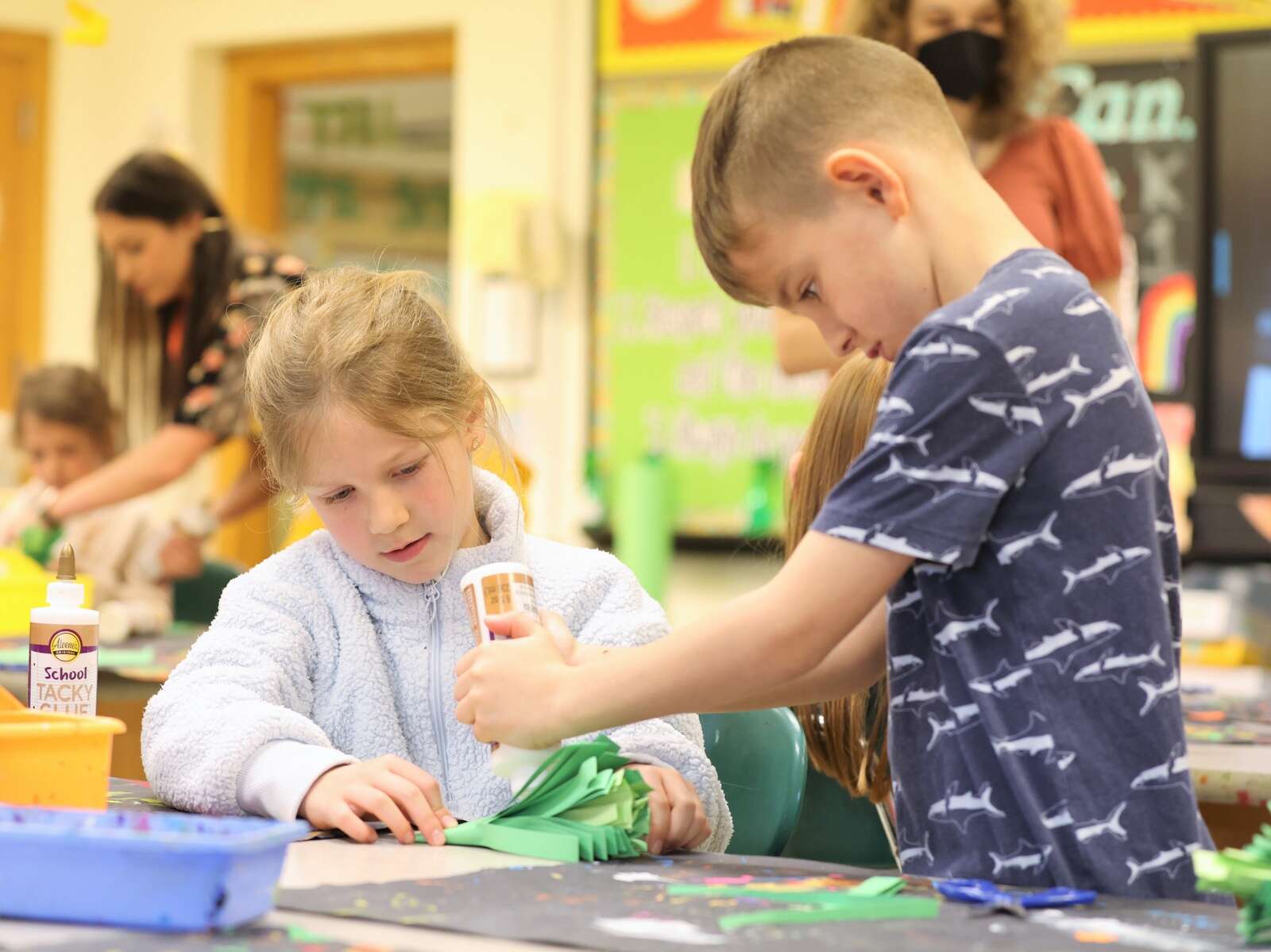 Made with love
Students in Frye's class were excited to create their bouquets, and to give them to family members.
Eila Henderson, 7, explained how she made her bouquet, which she plans to give to her uncle.
"I'm putting the flowers on," Eila said. "You put a drop of glue on the flower."
Morgan Lam, 6, planned to give her bouquet to her mom.
"We're going to celebrate (Mother's Day) with ice cream," Morgan said.
John Karatinos, 7, said he likes his mom because she is nice.
"I'm going to make her presents and breakfast," he said.
Elizabeth Desmond, 6, said her mom likes flowers and has a vase to put them in.
"I'm going to keep this in my room until it's Mother's Day," Elizabeth said.
Katherine Lynch, 7, planned to give her mom the flowers as a gift.
"My mom does basically every single thing," she said. "I'm also going to make her breakfast in bed."
Inspired project
Frye said projects like these are often inspired by pictures of projects from other art classes, but that she adds her own twist.
"I usually try to improvise it, or I'll change things to adapt," she said. "If I see a picture of something and it looks like it would be kind of complicated, I kind of change it or make it up myself so that it will be better suited for the age level."
Students come to art class once every five days for half an hour, she said. It can sometimes be challenging to fit in shorter term-projects, but this year, the schedule worked out.
"This year, I felt like I could stop another project and work on this for a week, and then come back to that," she said.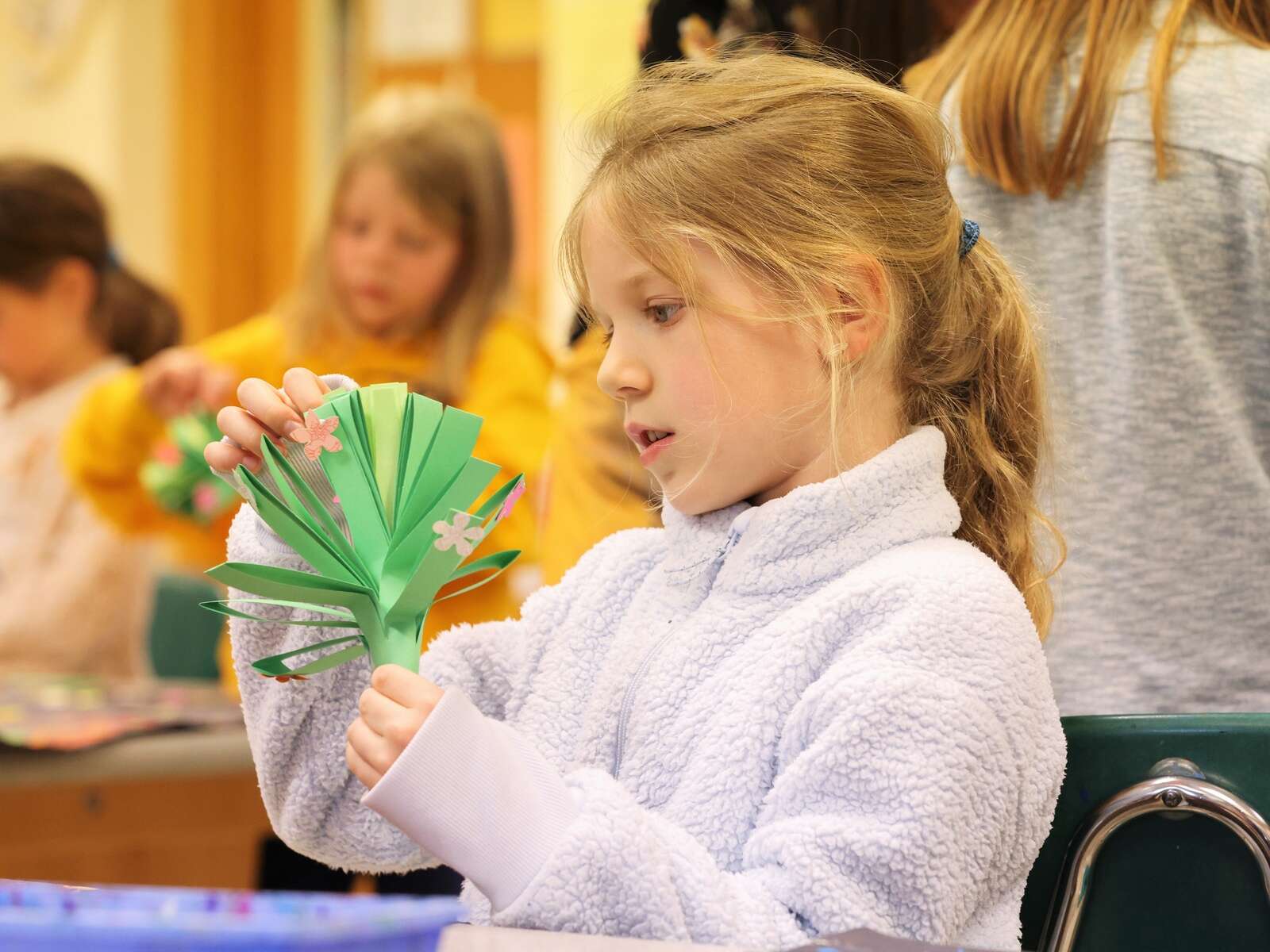 More in Special Sections