Oakland Twp. girl wins award for tiger-inspired car design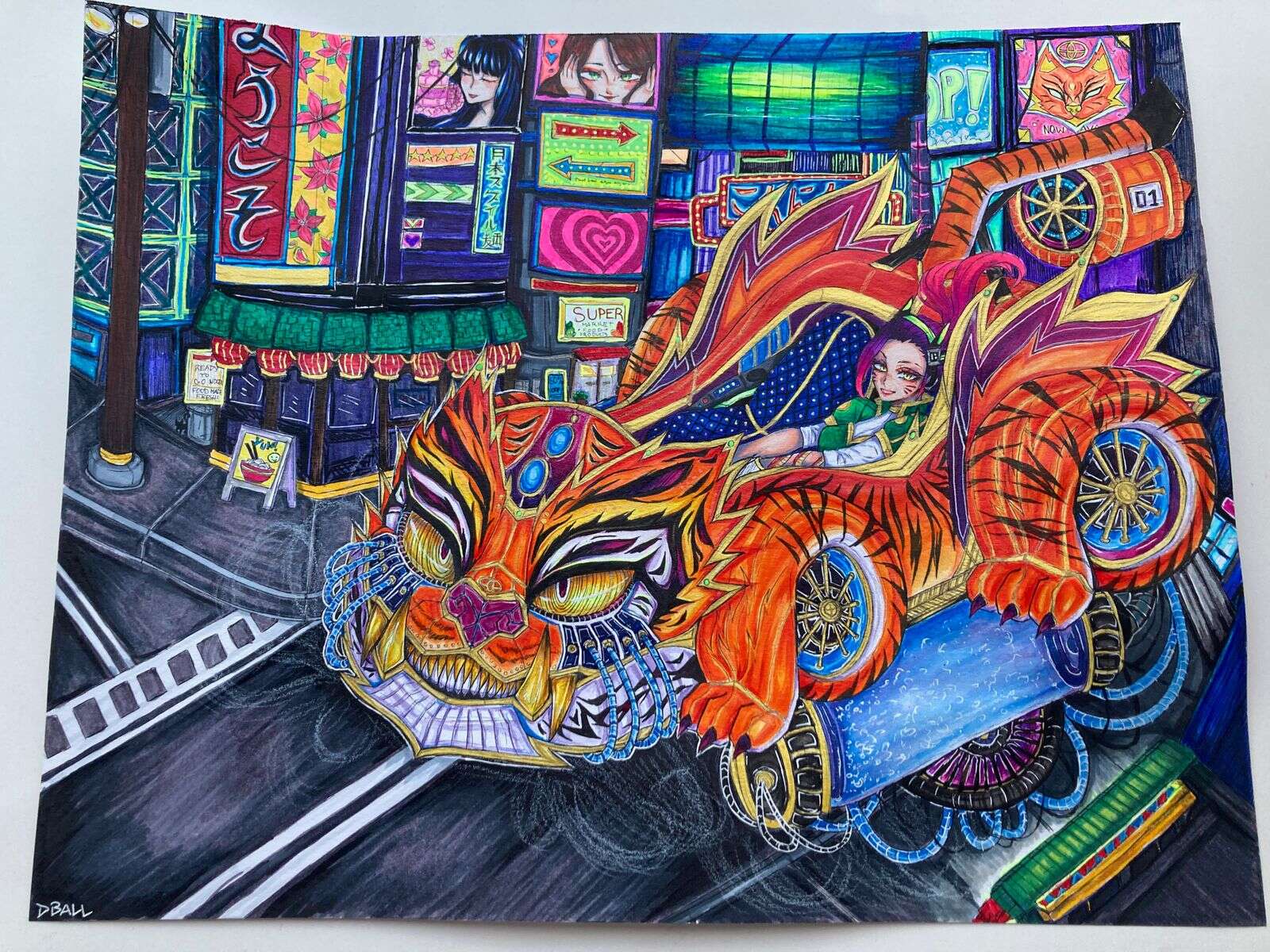 Whimsical Creation
OAKLAND TWP — A Butler County eighth-grader's contest car design was so impressive a separate category was created for her to win.
Danica Ball, 14, entered the Toyota Dream Car USA Art Contest, which seeks to inspire creativity in youth and encourage their innovative ideas for future mobility. A total of 138 young artists received awards for the FY22 contest: nine winners, 12 honorable mention recipients, 39 finalists, and 78 semi-finalists.
Danica's anime-themed "Steer Clear and Steam Forward into the Future," an intricate drawing on paper inspired by the Bengal tiger, made it to the finals. But one of the contest's national judges, Bryan Benedict, design director of Hot Wheels and Matchbox Die-Cast, Mattel, designated Ball's entry as the inaugural winner of the Hot Wheels Design Award.
"I did get a lot of notoriety," Danica said. "They used the artwork a lot through their website."
A portion of this story is shared with you as a digital media exclusive. To read the full story and support our local, independent newsroom, please subscribe at butlereagle.com.
More in Digital Media Exclusive