Some county bridges 'structurally deficient'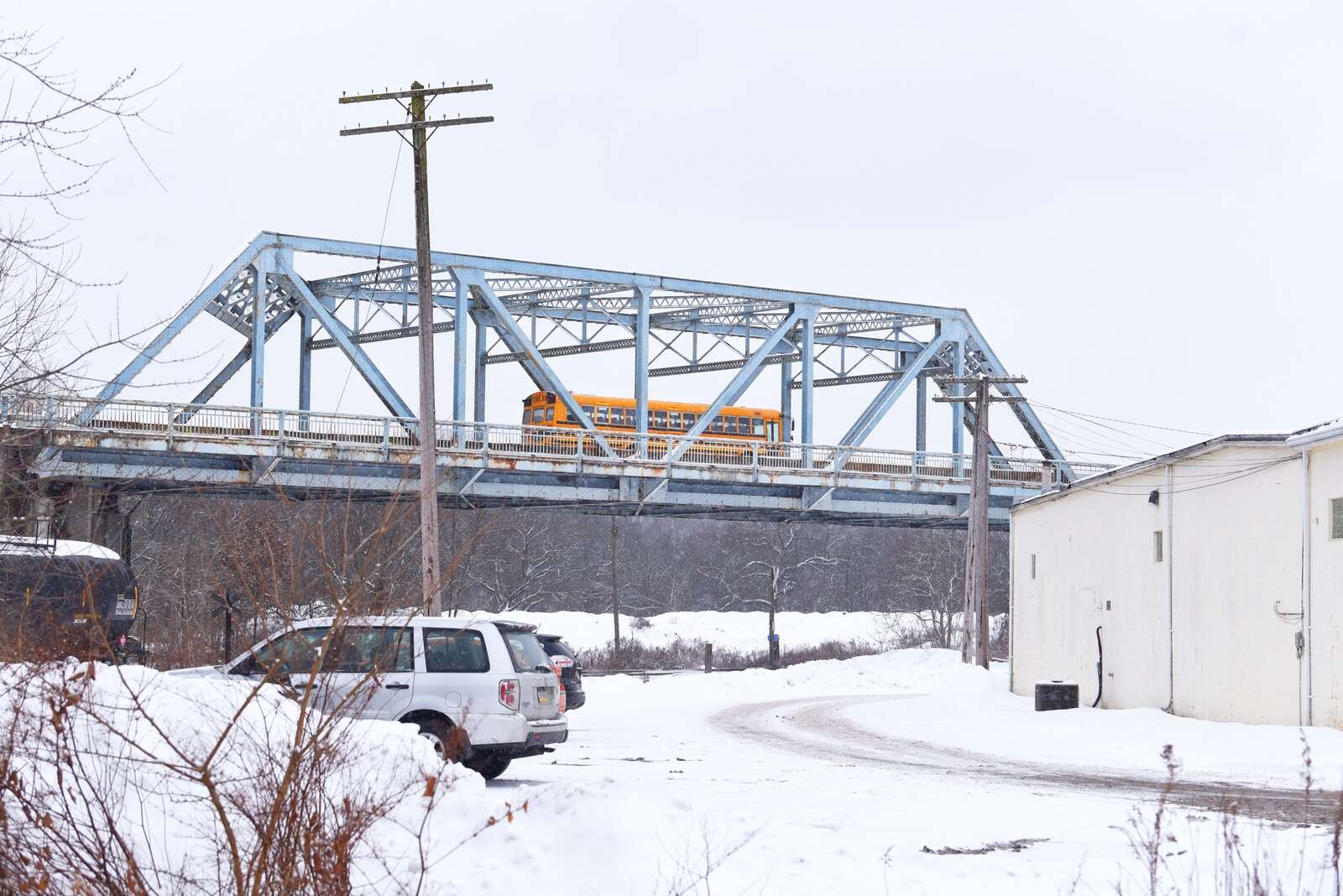 CRANBERRY TWP — As a bridge collapsed in Pittsburgh hours before President Joe Biden spoke on the necessity of infrastructure maintenance, Butler County too faces its own share of bridges with structural issues.
Of the roughly 350 state-owned bridges and culverts in Butler County, PennDOT described 37 as being in "poor" condition, which means "deterioration of primary structural elements has advanced," or worse.
An additional 191 bridges are rated as being in "fair" condition, meaning either the structure shows "minor deterioration" or the primary structure is sound, but shows "minor cracks and signs of deterioration."
In fact, just 127 state-owned bridges — 37% of all state bridges in the county — are in "good" condition, which still allows for "some minor problems."
One state bridge with a poor rating is a 31-foot bridge carrying Route 8 over Glade Run in Middlesex Township. Both the deck — the top, traffic-carrying bridge surface — and the superstructure — the supporting part of a bridge, such as steel members under the deck — were given a grade of 3, signaling that "deterioration has seriously affected the primary structural components."
In a 2019 inspection report by PennDOT obtained via an open-records request, the bridge inspector described the deck as having water leakage in certain sections and said a hole in the deck is patched with a steel plate and bituminious patch.
The bridge carries more than 16,000 vehicles daily, according to PennDOT.
The Middlesex Township bridge has the worst grades for either a deck or superstructure among all state-owned Butler County bridges, but it's far from the only one given poor grades.
Another bridge, which carries Route 68 above railroad tracks just south of Route 422 for 868 feet, was given a "poor" grade for both the deck and superstructure.
Pittsburgh's Fern Hollow bridge, which collapsed Friday morning, was most recently given ratings of poor for its deck and superstructure and satisfactory for the substructure. The substructure is the part of the bridge that supports the rest of the span, including piers and abutments, according to PennDOT. The collapsed bridge was a locally-owned span.
Christina Gibbs, a spokeswoman for PennDOT, said the state transportation department inspects and maintains state-owned bridges according to both state and federal regulations.
Local bridges not immune
Mark Gordon, the county's economic development chief, said Butler County is responsible for 135 bridges more than 20 feet long, with municipalities responsible for roughly another 20 spans.
PennDOT inspections state 31 local bridges are in poor condition, with 92 in fair condition.
Gordon said while bridges may have structural defects, those don't inherently make a bridge unsafe. Structural deficiencies, according to Gordon, may mean a bridge can carry slightly less weight than when it was new.
"There's various levels of structurally deficient bridges, and we address those on a continuous basis," Gordon said.
Butler County owns roughly 20 bridges considered structurally deficient, according to Gordon, but he reiterated they are safe to travel.
The collapsed Pittsburgh bridge, according to Gordon, appeared to be an "under-arch" bridge from media photographs, which PennDOT describes as a "rigid frame" bridge. Gordon said none of Butler County-owned bridges are of the rigid frame type, and PennDOT does not describe any local bridges as being of that style.
Butler County will not directly receive money from the federal $1.2 trillion Infrastructure Investment and Jobs Act signed into law in November, which grants more than $110 billion for roads, bridges and other projects, but assigns that money only to states. The county, then, will need to find funding elsewhere.
Eagle staff writer Paula Grubbs contributed to this report.