Christian Bale Netflix movie returns to Butler County to film
Film crews working on "The Pale Blue Eye," a Netflix thriller starring Christian Bale, returned to the northern Butler County area this week to shoot scenes at Moraine State Park and the Portersville area.
Crews previously worked on filming for the project in December at McConnells Mill, Lawrence County, at the McConnells Mill Covered Bridge and other locations in the area.
A spokesperson for the production company said crews returned from Monday to Wednesday to shoot additional scenes featuring snow and winter weather.
"We had a tremendously successful few days. We got everything we needed, and we're just moving on," the spokesperson said. "We needed very overcast and deep snow, a real deep winter look, and we got that."
Filming in the Butler area is finished, the spokesperson said, and the crews have returned to Pittsburgh to work on their stages.
"The Pale Blue Eye" is a Gothic thriller film based on a novel of the same name by Louis Bayard. The film is directed by Scott Cooper and produced by Bale, Cooper, Tracey Landon, John Lesher and Tyler Thompson.
The plot follows a veteran detective who investigates a series of murders at the U.S. Military Academy at West Point in 1830, helped by a detail-oriented young cadet who later will become the world-famous author Edgar Allan Poe.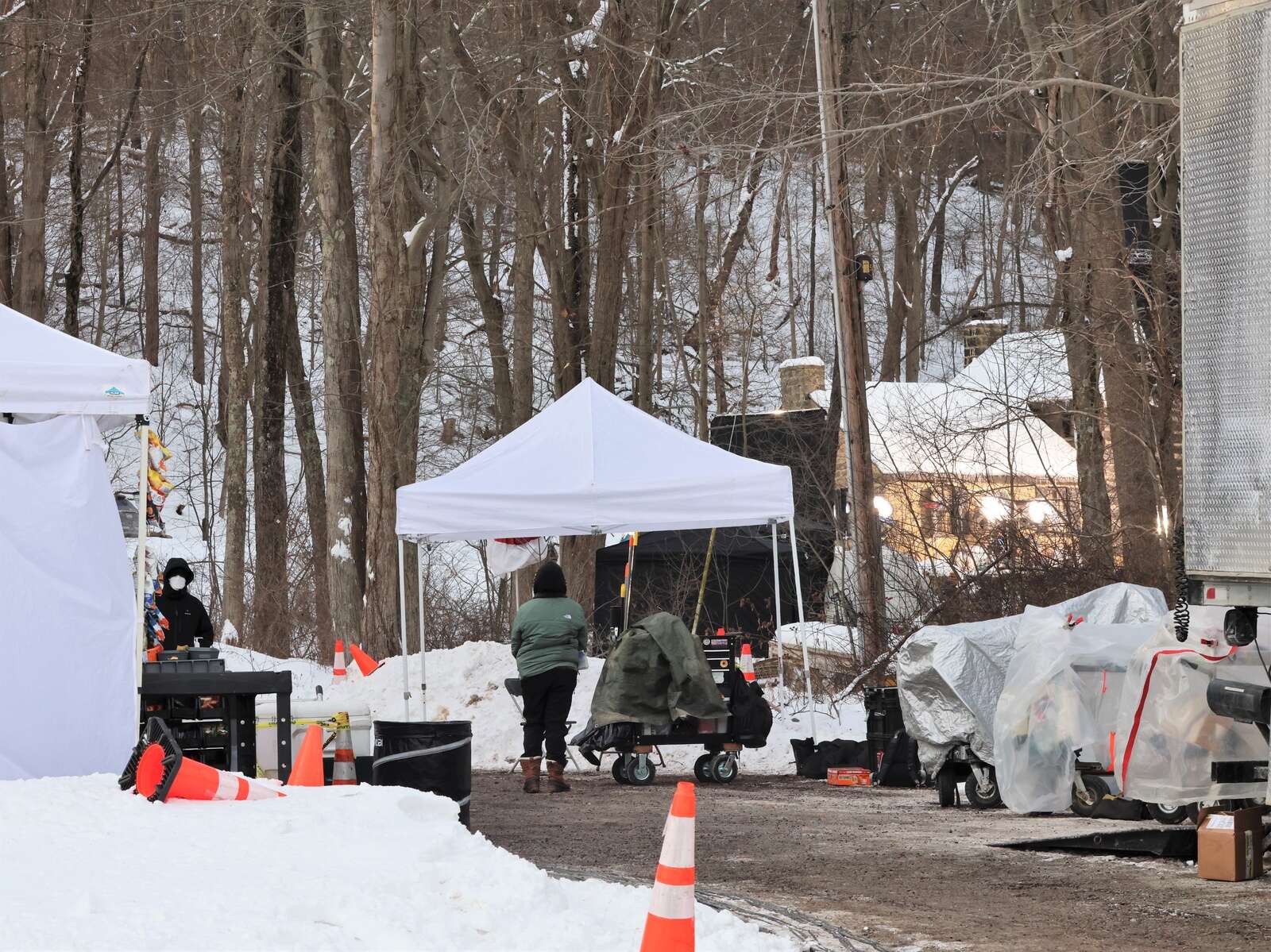 Filming in the area a benefit
Jack Cohen, president of the Butler County Tourism & Convention Bureau, said Butler County's wide variety of attractions and landscapes have attracted film crews to the area — from "The Pale Blue Eye" to the "American Rust" crews in Zelienople and Middlesex in 2021.
"People look at our county because of all the diversity we have in our backyard, from the beauty of Moraine State Park, to a quaint little town like Zelienople," he said. "We work directly with the film office in Pittsburgh, and we send that information out when they're looking for something that they need. They send people out to scout those areas, and when they come into our backyard, they know that the things we have to offer are very diverse, and they can utilize this county for a lot of different projects."
Filming also attracts revenue to the area, he said.
"Most of the time, those folks will stay (in Butler County), and sometimes they go back in Pittsburgh and stay," he said. "But when these crews are here, they have caterers, transportation and everything, and all those things come back in revenue back to our community."