Construction starting soon at high school
BUTLER TWP — Construction materials will begin arriving at Butler Area Senior High School on Wednesday, around the same time students arrive for the start of the school day.
District superintendent Brian White said at Monday's school board meeting that steel will be delivered to the building and placed by construction workers as the pieces arrive. The first pieces to arrive will be used to build a new gymnasium onto the school, White said.
"There is an intricate dance that is going to occur with the students and buses arriving, getting parked, and then every two hours thereafter, trucks of steel (will be) arriving for the gymnasium," White said of Wednesday's plans.
The project features the addition of a new 19,000-square-foot wing to the high school, making room for a new auditorium; 10 new classrooms, including a science, technology, engineering and math (STEM) space; wood shops; 3D printers; and additional technology.
The project is to be completed by next school year so ninth grade can move into the building.
So long as the weather cooperates, the school's principal, John Wyllie said he anticipates visible progress on the addition by next week.
"On Wednesday and Thursday, (workers will be) placing materials, and they will immediately begin erection on Friday," Wyllie said. "They hope to have the primary steel erection done by Friday of next week."
Board certified behavior analyst
The board also approved the hiring of Curt Springer as a board certified behavioral analyst.
White said the district has seen an increase in behavioral issues in students this school year, which he said is possibly a result of the transition from remote to in-person learning.
Springer will go from school to school to work with students and teachers to mitigate behavioral issues when he begins employment with the district, White said.
"The idea is to have him based right in the building, so they can work alongside the teachers," White said. "The idea is to build up an intense focus in one school and then move onto the next."
White said Springer is certified to work with any grade level and will be deployed to any school building where behavioral issues need to be addressed.
"The reality is we can assign him to too many places and get nothing done," White said. "Our intent is to work with our principals and focus on a building one at a time."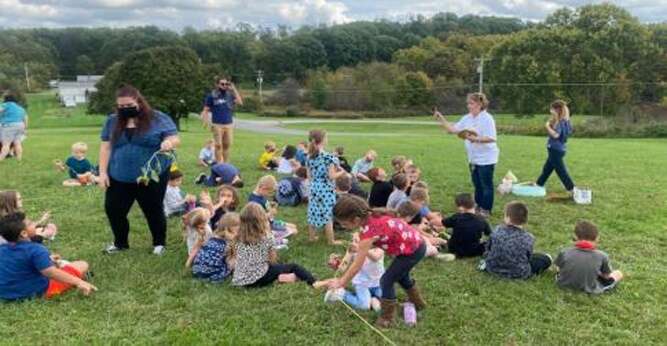 Community Agricultural Partnership at Summit
At the board's committee of the whole meeting, Chad Broman, principal of Summit Elementary School, gave a presentation about an agricultural partnership at the school.
The Community Agricultural Partnership at Summit (CAPS) is meant to use the school grounds as a community garden where students can learn about growing and tending to plants.
"We have 17 acres out there and we wanted to make sure we were engaging students," Broman said. "Our whole goal is to engage students in their normal curriculum, but use the agriculture to engage them in it, so that they are learning the skills they need, but also having these other opportunities that are really cool and fun for them."
At the project's kickoff event last fall, students planted 10 apple trees and 24 Christmas trees, constructed 12 raised bed gardens and two strawberry pallets, installed a rain garden and a pollinator garden and more.
Broman said the school has plans to teach students how to fish in the coming years, and may also take up composting.
"Each year of the next three years, we have different things that we are bringing in," Broman said.