12 stress-busting activities you can do in Butler County
Beat the Winter Blues
The holidays are long gone. Spring is not even on the horizon.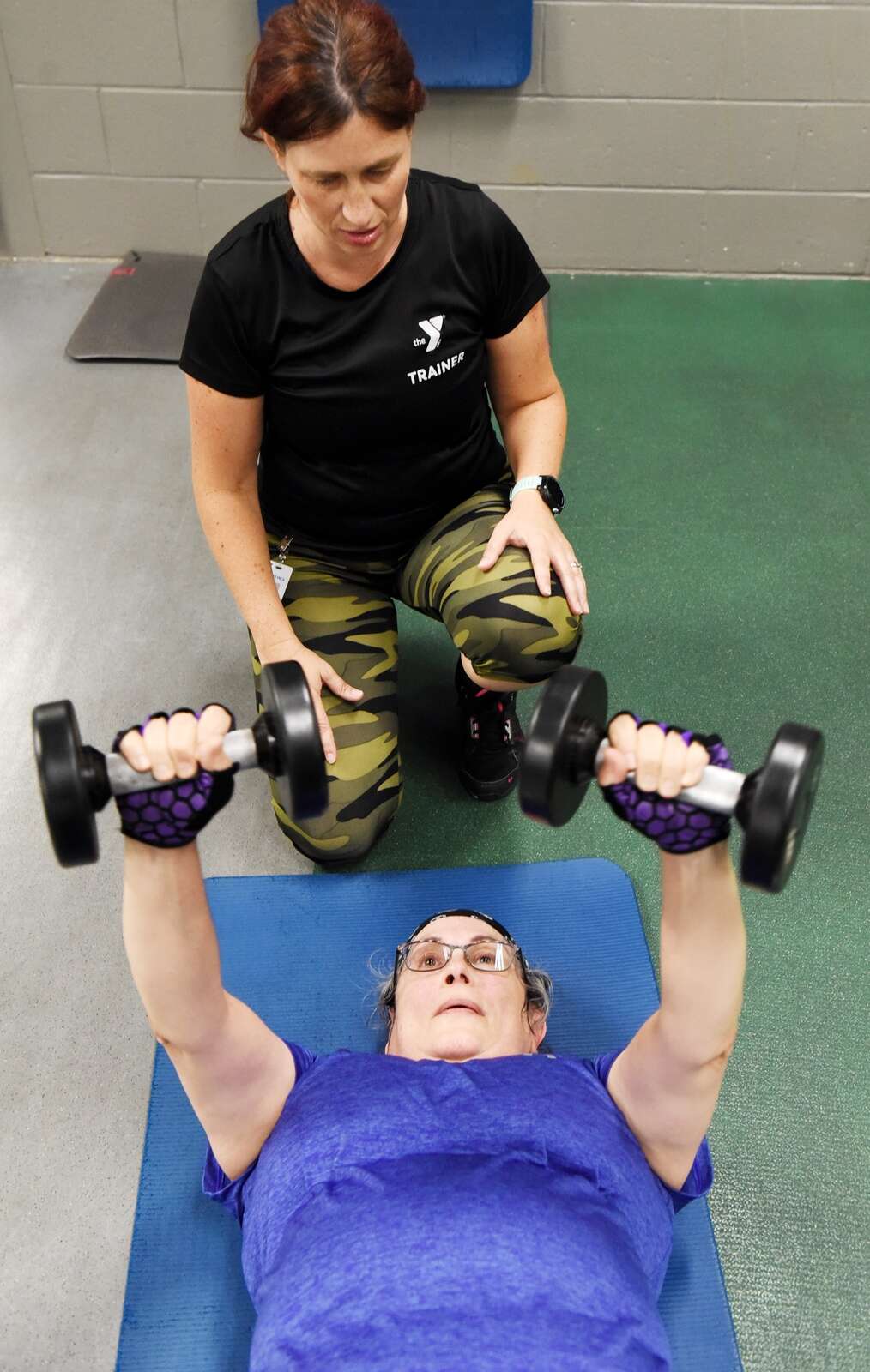 Winter doldrums, cabin fever, call it what you will, long nights and cold days can send stress levels soaring.
But there are many stress-busting fun activities available that may break your malaise without draining your bank account:
Read a book.
Butler County has nine public libraries packed with mysteries, romances, action, adventure or history. You can join most of these libraries, — including Butler County Community College's — for free as a county resident. The nine libraries are all part of the Butler County Federated Library System.
"(Reading) sort of transports you to another place or another frame of mind, depending on what it is that you're reading," said Tiffany Harkleroad, the youth services librarian at the Butler Area Public Library. "If you get very wrapped up in a fiction story, like a novel, it's going to kind of transport you into those characters' worlds and focusing on their lives and maybe not so much your own for a little bit."
Books that touch upon mindfulness can be especially useful, she added.
"Not only are you engaging your mind in learning, but you're learning specific techniques that will then help decrease your stress," Harkleroad said. "It's kind of like killing two birds with one stone."
One overlooked advantage is you can check out a book or other item from one library and drop it off at another in the system and the item will be sent back to its home library.
The county's libraries offer other resources, such as DVDs, ebooks, audio books and internet service.
The Butler library has a whole section dedicated to genealogical research, said its director, Lori Hinderliter.
Libraries also are the sites for activities such as the Butler library's jigsaw puzzle swap from 6 to 7 p.m. Jan. 25.
On Feb. 12, the Butler library will host Genealogy Saturday with Margaret Hewitt, the genealogy special collections librarian. People with a hankering to trace their family tree can drop by for tips on how to get started.
Get in touch with nature.
There's a lot to do out there, whether right outside your door or at a state park such as Moraine or McConnells Mill. Bundle up and go cast a fishing line at your nearest substantial body of water, lace up your boots for a hike, or pull out the binoculars for a bird watch.
Take charge of your health.
It's never a bad time to schedule those checkups you've been putting off. Maybe get a membership at a gym or try your hand at a class at one of the two Butler County Family YMCA locations in Butler or Cranberry Township. Both can be great ways to keep up with your physical fitness.
Go for a walk.
If you don't want to dish out money to join a gym, it costs nothing to walk. Take a stroll on Main Street and check out some stores while you're at it. There are plenty of community parks to go to and you can even meander around your own neighborhood.
If you're interested in pre-Revolutionary War lore along with your steps, the annual Cherry Pie Hike will take place Feb. 26 at the Jennings Environmental Education Center in Brady Township.
It commemorates George Washington's birthday and the Virginia Colony mission demanding French withdrawal from British territory that precipitated the French and Indian/Seven Years War.
There will 30-minute history hikes explaining Washington's 1753 mission, 30-minute nature hikes and a seven-mile hike from Moraine State Park back to Jennings.
There will also be historical displays, and re-enactors with clothing and equipment of the time period.
Participants can choose one or more favorite hike options and enjoy a taste of cherry pie.
Hike participation requires registration which can be done on the Jennings website.
Other winter events at Jennings will include a self-guided winter tree identification walk available from Jan. 29 to Feb. 6 and a backyard maple sugaring workshop slated for Feb. 12.
Turn up the music.
Rediscover old favorites in your personal collection or find high school or community performances. Attending a Butler County Symphony Orchestra concert is sure to make for a relaxing evening.
According to executive director John Furman, the symphony's upcoming concert on Feb. 5, "Scottish Reverie," will feature pieces celebrating Scottish heritage.
"It's a tribute to Scottish pieces," Furman said. "If anyone has Scottish roots it will click with them."
Furman said the symphony is meant to be a relaxing experience for people to appreciate the beauty of music.
"I always say life is so crazy and busy that when people wind up dozing off or relaxing that we're doing our job," Furman said. "We just want people to enjoy music for the relaxing thing that it is and to find the stress melting away."
Three pieces will be performed at 7:30 p.m. Feb. 5, one of which will feature guest violinist Jinjoo Cho.
Prior to the concert, conductor Matthew Kramer will give a short lecture on the background and history of the pieces at 6:30 p.m.
All symphony concerts take place at Butler Intermediate High School. Tickets can be purchased online at butlersymphony.org.
Remember the past.
Chances are, wherever you live, a historical society is close by. The Butler County Historical Society maintains three historic sites.
Its headquarters in the historic Senator Walter Lowrie House, 123 W. Diamond St., is open for tours at $5 per person from 11 a.m. to 3 p.m. Wednesday, Thursday and Fridays and by appointment.
Go check out locations such as the Old Stone House or the rail museum at Mars Train Station.
Shop for history at the 70th anniversary of the Antique Show and Sale, sponsored by the GFWC Intermediate League of Butler, scheduled March 20 to 22 at the Tanglewood, Center, 10 Austin Lane, Lyndora.
Volunteer.
It's always nice to lend a helping hand. Assist with a charity group, such as Meals on Wheels, or join a women's club or fraternal organization, such as the Butler Elks.
Volunteering can give a sense of purpose and help change your perspective, said Natalie Wall, the assistant director and volunteer coordinator at Butler Meals on Wheels.
"Coming together with others for common goal helps create the feeling of unity," Wall added. "In a world that's divided so often, it's nice to experience unity and especially for the purpose of helping others."
Get in touch with your passions.
It's possible that, with the stressors of the pandemic, that you strayed away from some of the things you enjoy. Get your mind off life's worries by taking a class, joining a club or going back to church.
Show appreciation for others.
The smallest gestures can make someone's day and it can be fulfilling to make others' days better. Set up a time to go thank a veteran at the Butler VA Heath Care.
According to its website, more than 100 people volunteered more than 9,000 hours in 2020 in a variety of volunteer assignments.
Discover wildlife.
Visit the zoo or plan a trip to the farm show or fair. Want a companion? Life is better with a furry friend. Think about adopting a pet from the Butler County Humane Society.
Play a sport or cheer on a team.
No matter your age or physical profile, it's easy to find something to get you up and moving.
Go swim, shoot hoops, or try pickle ball at the Butler YMCA. There are multiple bowling alleys in the area, too.
If you'd rather watch, the local basketball, wrestling, and swimming seasons are in full swing. Go cheer on your nearest high school's athletic programs.
Evonne Patterson, healthy living coordinator at the Butler YMCA, 339 N. Washington St., said there are several small group classes slated in the near future.
Beginning Feb. 11, there will be "gym and swim" classes for students in kindergarten through 12th grade. Patterson said there will be 45 minutes of gym activities and 40 minuts of pool activities. The program is geared toward students in home school or cyberschool situations, although it is open to all students.
Other upcoming small group classes in February include a class using TRX body weight system training and girls' agility and sports class.
There will also be a "Rally for the Y" competition in February where participants will compete with each other to ride the most miles on Expresso stationary bicycles to raise money for the YMCA.
Find a hidden treasure.
Wander through the smaller towns and boroughs in the Butler County area. Discover shops and festivals and explore downtowns such as Butler, Harmony, Zelienople, Saxonburg and Slippery Rock.
Find a festival, such as the upcoming Butler AM Rotary's Carved in Ice festival and hot dog-eating contest Feb. 11 and 12 on Main Street. Festivities feature Friday night lights in Butler's downtown and family fun from 11 a.m. to 4 p.m. Feb. 12.