Group forms to deal with parents' grief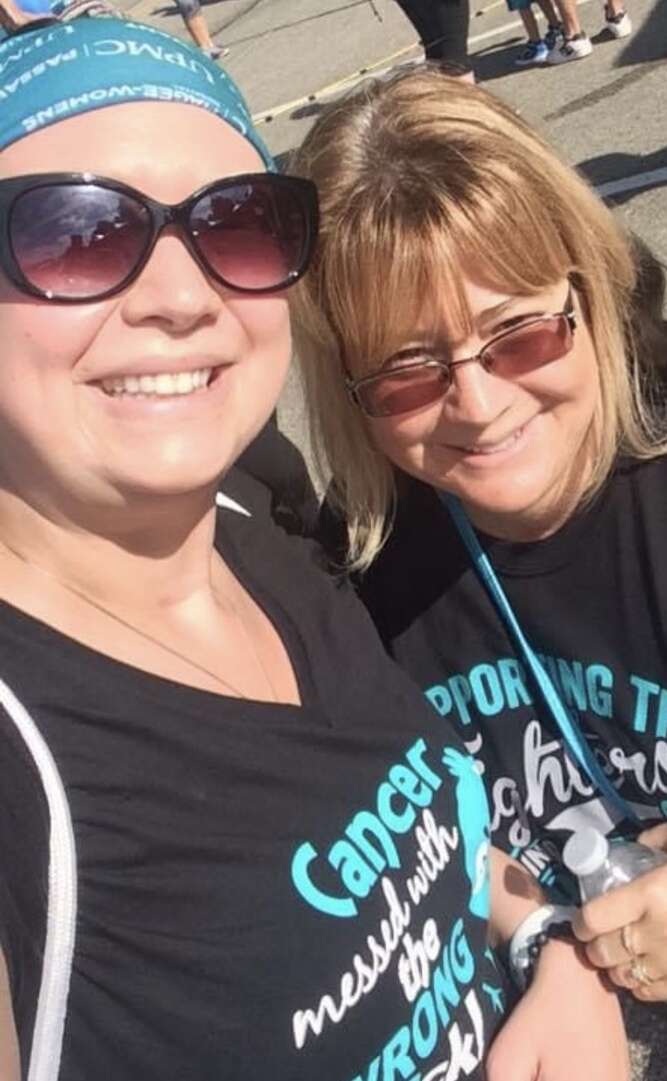 CRANBERRY TWP — The death of a loved one can be devastating, but the loss of a child can be doubly wrenching.
Christine Roe of Zelienople lost her daughter, Ashley Justine Roe Snyder, 29, on Dec. 2, 2018, after a short but intense battle with ovarian cancer. Three years later, Roe still hadn't found help for her grief, despite visiting several local support groups.
"The death of a child is a life altering, out-of-order loss. It crushes your dreams of the future, it changes your present role, it impacts your functioning, and it affects all of your relationships. You need people who understand to help walk you through it," said Roe, a special education teacher with the Seneca Valley School District.
Roe wasn't getting help, at least not the right kind of help.
"The majority of them had lost a spouse or a parent," she said. "That's the natural order of things; it's not unexpected to lose your parents. I'm not saying they wouldn't be helpful to people, just not to me."
She said, "I was sitting alone one day in July feeling sad. I had been looking for a group in my area to provide some support, but I was not finding what I needed. I had gone to a few support groups, but I was finding that the majority of the people attending the meetings had lost a spouse or a parent, which is a very different type of loss than that of a child."
The groups weren't providing what Roe needed until searching the internet sent her in another direction.
"Anyway, when I went online this particular day, I saw that it was Bereaved Parents Day….and that the theme for the year was 'Keeping Their Memory Alive.' I had been praying for a purpose, and I suddenly felt a tug … start your own group. Instead of ignoring it, I acted, " she said.
She noted Ashley was kind-hearted and considerate of others, and helping others would be an appropriate way to keep Ashley's memory alive.
Roe found the national support group, Bereaved Parents of the USA. Because there wasn't a local chapter, she called and, after an interview, received a charter application.
Debby Hunsaker, in charge of chapter development for the Poughkeepsie, N.Y.-based nonprofit, said Bereaved Parents of the USA has 50 chapters, mostly in the East. It formed in 1996.
"Losing a child is very different from losing a spouse or a parent," said Hunsaker. "You were protecting them and trying to see them grow up. It's really gut-wrenching."
"It's healing if you are with parents who have had the same experience," Hunsaker said.
Roe formed a steering committee composed of her friends who had lost a child as part of the application process.
"A few friends didn't feel that they could handle it, but my husband and my friend Michelle Johnson, who lost her son, Connor, to a distracted driver agreed to join me. Michelle then reached out to her friend Pam Ondash, who lost her son, David, to a drunk driver," said Roe.
Roe said both women are active advocates in the community. Johnson works at Impact Teen Drivers, traveling around the country speaking about the dangers of distracted driving, and Ondash is active with MADD.
After receiving a charter Oct. 25, the next step was to find a meeting place. The group hoped to get space in the Cranberry Township Municipal Center, but renovation there made slating a regular meeting time difficult. Roe said her pastor at Victory Family Church, 21150 Route 19, offered the group a space. Roe stressed the bereaved parents group is nondenominational and open to anyone.
The first meeting Dec. 6 was a meet-and-greet, and the first official meeting was Jan. 10.
"We are not therapists. We are just parents, siblings and grandparents navigating this journey together, learning from each other's experiences, and trying to rebuild our lives," said Roe.
"I don't know anyone who hasn't benefited from knowing that there is at least one person in this world who understands them. We are here with willing ears and open hearts to help others walk this unchosen path," she said.
The group meets from 6:30 to 8:30 p.m. the second Monday of the month at Victory Family Church and via Zoom on the fourth Monday of the month.
Roe hopes the group members can learn from one another's experiences, although people are not required to talk.
The group hopes to bring in different speakers in the future to demonstrate some self-care techniques such as yoga and relaxation methods. In the future, she said, she hopes the group will be able to schedule some events such as a walk or a butterfly release.
But don't talk to Roe about closure.
"Helping others heals my heart. I'm never going to move on. The grief of losing a child isn't something that goes away. You don't live through it; you live with it," she said.