Head veteran advocate retires, office in good hands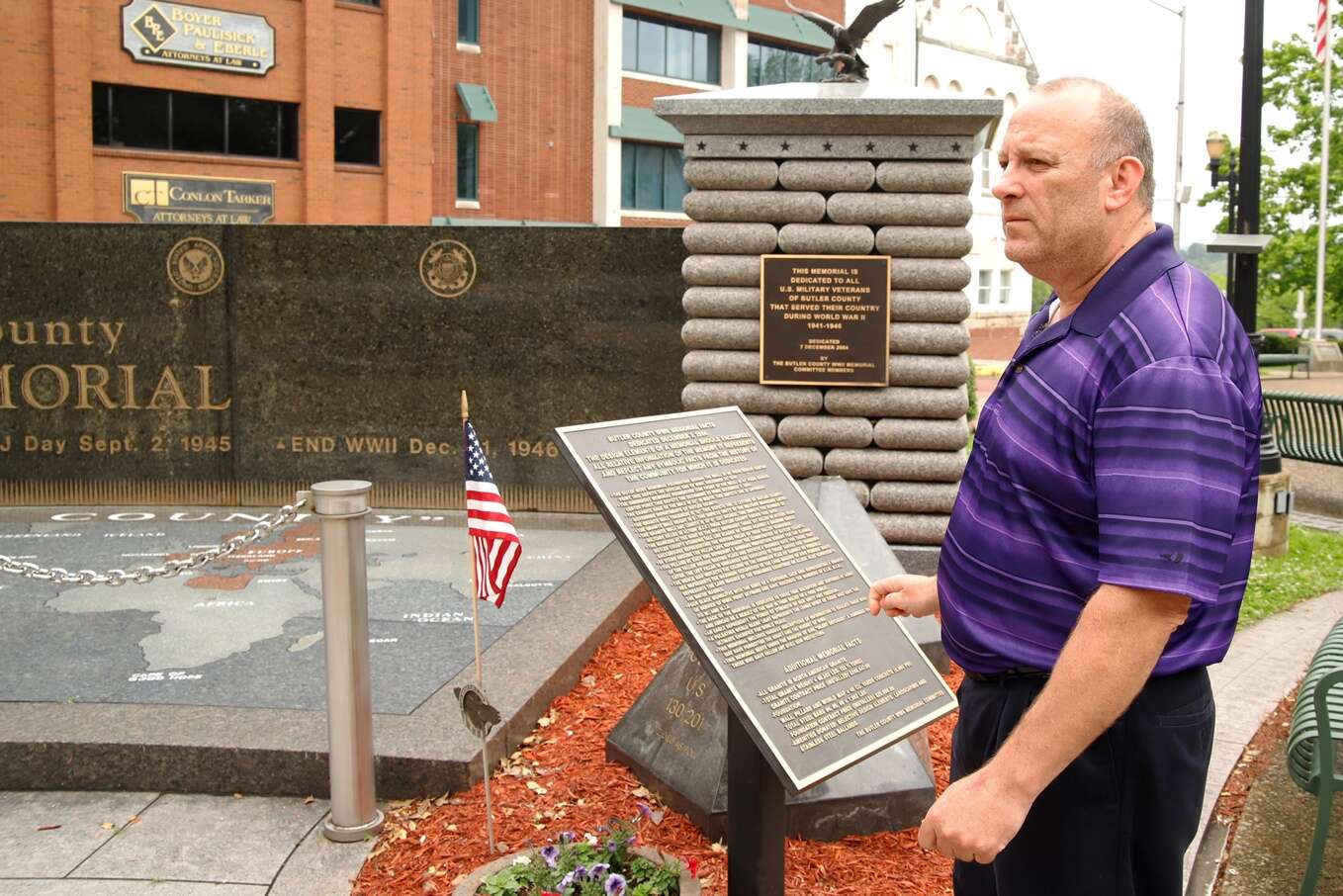 John Cyprian has filed more than 12,500 benefit claims for veterans who suffer from injuries, illnesses or disease resulting from their time in the armed forces.
But on Dec. 30, Cyprian retired from his post as the county's director of veterans services after 25 years at the helm and five years before that working for the county's former veterans services director.
"He has done a lot for the veterans. I can't speak highly enough of him, " said Bill McNutt, commander of American Legion Post 778 in Lyndora.
McNutt recalled an instance almost 20 years ago when he told Cyprian that his late father was a prisoner of war in Germany during World War II.
Cyprian informed McNutt that his surviving mother was eligible for benefits and helped her apply for them, but nothing happened initially.
McNutt said he told Cyprian his mother had not heard anything about her POW widow benefits, and Cyprian immediately sent a letter to the appropriate individual.
McNutt's mother soon received a large initial check, as well as regular POW payments until she died a year ago.
"It was all because of John," McNutt said.
Cyprian, who served in the Army during Desert Storm, said it has been his pleasure to assist the veterans of Butler County.
"I appreciate all the trust they've given me over the last 30 years," Cyprian said.
Kevin Boozel, county commissioner, said Cyprian has done right by the county's veterans during his time in the office.
"John has made the connections for veterans and made sure the benefits they deserve, they got," Boozel said. "He'll be missed."
He said Cyprian went above and beyond to support the county veterans for three decades.
"One of the things I know John for is he has really helped out the veterans-in-need programs and the other groups that help veterans," Boozel said. "He's a good coordinator for services all the way around."
Some of Cyprian's accomplishments over the years include getting veteran status on Pennsylvania driver's licenses, the World War II and Korean War memorials in Diamond Park, and bringing the Vietnam Traveling Memorial Wall to Butler for the first time in 2000.
Cyprian is particularly proud of the war memorials commemorating the service of the World War II and Korea veterans in Diamond Park.
"We formed a committee to pay tribute to those heroes," Cyprian said.
Cyprian praised the county's veterans, who he said step up to take on any task or tackle any issue asked of them.
"There is no other veteran community like the one in Butler County," he said. "It makes the job a lot easier without all the bickering and fighting and egos."
Shawnee Young, who worked in the veterans services office with Cyprian for 13 years, has taken over as director.
"The veterans will be in good hands," Cyprian said.