Knoch seniors get packages from teachers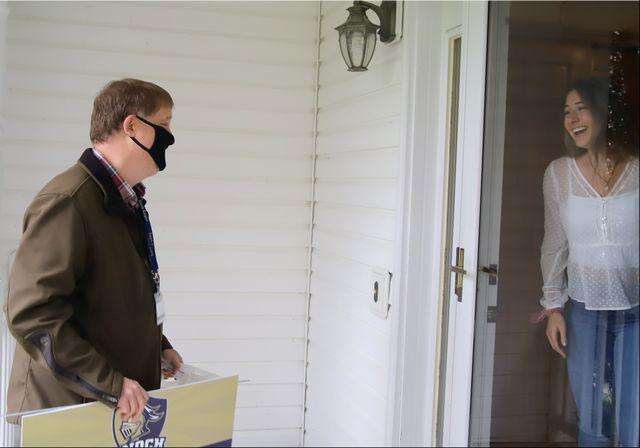 Knoch High School's 213 seniors have waited 12 years for the culmination of their public school career: graduation ceremonies.
When that event was canceled thanks to the coronavirus pandemic, the sympathetic teachers at the high school decided to deliver a graduation package to each student at their homes.
So on Friday morning, the teachers loaded their cars up with a yard sign and bag for each of the five students they were designated.
The bags contained a cap, gown and tassel plus letters from some of their teachers and honor cords for those who earned them.
Brad Pflugh, a history teacher at the high school, strapped on his cloth mask to deliver the packages and signs to his five students while observing social distancing as much as possible.He said he and his colleagues feel terrible for the 2020 seniors, who were looking forward to prom, the senior banquet, commencement ceremonies and those heady last few weeks at school."And now it's over," Pflugh said.He said the teachers are also missing their final interaction with the seniors."You get really close to them, and now we don't get to say goodbye," Pflugh said. "I only get to see five of them."<i>This is an excerpt from a larger article that appeared in Sunday's Butler Eagle. Subscribe online or in print to read the full article.</i>