Chicora pastor hands out milk, produce and other food to those in need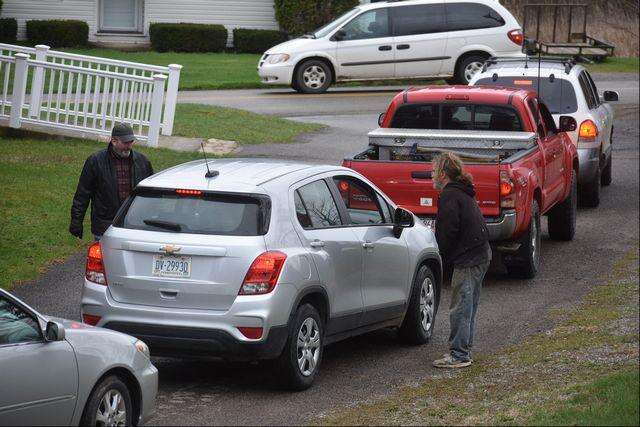 CHICORA — High atop the hill overlooking the small Chicora church, the parking lot just off West Slippery Rock Street is packed bumper to bumper in neat rows.
Volunteers direct traffic as the spring temperatures, so warm just days before, suddenly drop to the point of winter coats and gloves.
At the heart of this sea of cars, trucks and SUVs of every make and model, Pastor John Pistorius winds his way between bumpers, greeting both the faces he knows and those new to him with the same warm, welcoming smile and greeting.
"God bless you," he says. "How are you today? How many in your family?"
As the pastor of Christ's Family Church in Chicora, Pistorius finds himself on a mission to feed not only the tight-knit Donegal Township community, but people from throughout the county.
Pistorius said the food giveaways started when he was contacted by a dairy that needed to unload product or dump it. He said he'd find a way to distribute the milk and from there the dominos started falling as more places reached out and he started coordinating with other food pantries.
This is an excerpt from a larger article that appeared in Sunday's Butler Eagle. Subscribe online or in print to read the full article.